Most small business owners can attest to the fact that they wear a lot of hats. Trying to manage every facet of running a small business is at best overwhelming. This can be especially true when you're trying to find that tricky yet critical balance of both maintaining existing customer relationships while simultaneously growing the company.
While data shows that it costs more to acquire a new customer than it does to retain an existing customer, the truth of the matter is that without growth through the addition of new customers, you'll be putting your company at risk. But how does a small business successfully navigate the challenges of keeping their current customers happy, while finding ways to grow the business, and in the process not sacrifice quality, service, and creativity?
One of the most important things you can do is devise a customer strategy that fosters and nurtures your existing business customer relationships. Having a strategy is like having a clear roadmap. Let's take a closer look at how to maintain good customer relationships.
Start with service
It may seem like the simplest, most obvious thing, but it's amazing how many companies, even big ones, lose sight of service. Provide world-class service to every customer. They've bought your product or service for a reason, and they've spent money with your business because they trust you. Do whatever you need to do to retain that trust. Go the extra mile when you can. Make sure communication with your customers is clear and simple. Solve problems quickly and effectively. Delight them whenever possible. Their experience with your business should be one that they want to have again and want to tell their friends about.
Be transparent
There is nothing more frustrating than someone being evasive. It can be equally as frustrating to be confused or deceived. Don't do this to your customers. Be transparent. Tell them exactly what's going on with their account or their interaction with you. If something isn't right, explain why. If you made a mistake, admit it. When a customer or potential customer asks for something outside of the scope of what you can realistically provide, be honest about that. One of the fastest ways to lose clients is to lose their trust by looking like a fraud.
Personalize your relationship
Whether it's in person or online, customers want to know that they matter to you. One of the simplest ways to make sure they do is to begin building a more personalized relationship with them. Many companies do this through the use of a Customer Relationship Management (CRM) tool. Rather than trying to maintain customer information through spreadsheets or paper files, a CRM tool stores customer data, including their buying preferences, so that you can easily communicate and maintain a relationship with them in a way that they prefer.
Check out Keap's Lifecycle Automation Assessment to determine where your business stands among the industry's top performers.
Work smarter
It's simply not realistic to be able to manage the running of a business while simultaneously doing all of the sales and marketing manually. One of the best options to consider is marketing automation. Rather than having a list of customer email addresses you try to manage on your own, look at tools that automate your leads and move them into different stages of the sales cycle, all while personalizing the interaction with your customer or potential customer.
If your company focuses on account-based marketing practices, try thinking of every new account as its own project, and track its progress in a project management software. This will keep managers, marketers, and sales reps informed about account progress in a single source of truth platform with the added bonus of workflow automation.
Solve their problem
Don't forget why your business exists in the first place. You identified a problem, and you solved it. If you keep doing that well enough, customers will trust you with this problem over and over again. The key here is to continue to listen to what their problems are. This is how businesses innovate and adapt. Rather than always simply telling your customers what it is that you do, continually find out where their pain points are and see what you can do to take that pain away.
Encourage referrals
One way to combine both existing business and new business is to encourage referrals. Some businesses do this through rewards programs and referral bonuses as a way to thank their current clients for bringing them new clients. This is another piece of your business you can simplify through the use of a marketing automation tool.
As you work to grow your small business while not losing sight of the clients you already have, remember that relationship marketing is ongoing. One of the best ways to both foster and nurture existing relationships while acquiring new customers is to be transparent, get personal, and move away from manual processes by putting automated systems in place.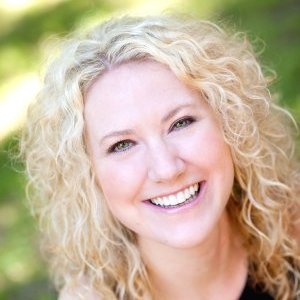 Jessica Barrett Halcom is a writer for TechnologyAdvice.com, with specializations in human resources, healthcare, and transportation. She holds a bachelor's degree from the University of Wisconsin, Green Bay and currently lives in Nashville, TN.