If you're a small- to mid-size business owner you know this struggle: Every week you read advice that tells you what you need to do grow your business, and every day you have ideas that you want to put into play. Yet dozens of pieces of advice and ideas can feel less inspiring and more overwhelming when you're operating with a limited team. How can you get them all done? And even if you can implement everything, where should you start?
The key is to set the stage for growth by being highly organized. With today's technology—and a little discipline—you can maximize the resources that you have and lay the foundation for doing more with less.
1. Batching
Batching sounds like some highly technical term, but it's actually really simple. It just means saving similar types of tasks to complete all at once, on a regular schedule.
Let's take email for example. It's the main way many of us communicate with our partners, prospects, customers, and more. The average worker checks their own email inbox 15 times per day, and a lot of that time is unproductive.
The dopamine release we get when we see a new email keeps us coming back often, even if there is a better way (and there is). Instead, save checking your inbox to just two windows of time per day like once in the morning and once in the later afternoon. Ask your team members to do so as well and apply the same hack to other tasks that may be eating into your time regularly.
2. Automation
Another highly technical-sounding term that couldn't be more simple: automation. Automation is the process of allowing technology to operate certain systems or tasks. Of course, this can get highly technical if we're talking about automation on a large scale, but there are easy ways to use automation in your day-to-day.
Tools such as Zapier and IFTTT are heros of the small- to midsize workplace. Both tools are free use once you sign up. They connect with apps and devices that you already use in order to automate repetitive tasks, saving you tons of time. For example, you could have your invoices sent automatically to your email, automatically post new blog posts to social media, and so on. The possibilities are nearly endless, and once you start setting up workflows, you'll want to do it for everything.
3. Measure and Refine
The planning fallacy is a human phenomenon—we tend to be optimistic to a fault when it comes to estimating the time it will take to perform future tasks. Even tasks we've done multiple times before tend to be underestimated. The fallacy can be detrimental to a small- to midsize business owner because your time is already limited and very valuable.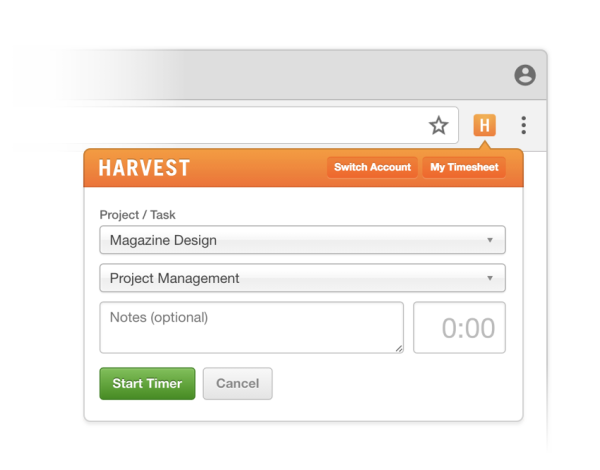 To combat this, use time-tracking software to measure the true time spent on certain tasks you regularly perform Harvest is a good option for this. Then, calculate how much an hour of your time is worth. Once you have a real sense of how much time certain things take, you'll be able to calculate the value of outsourcing. It may be less expensive to pay someone else to do some tasks than it is to "pay" yourself to do so.
4. Track your financials automatically
One of the biggest headaches business owners face, and one that can be shifted off your plate, is the tracking of all things financial. Payroll, accounting, and tax preparations are all things that can be automated in one way or another.
Check out tools like Due, a free option that is worth a look, or Keap's Payments feature for billing, invoicing, and collecting payment and is free to all current customers.
5. Project Management Tools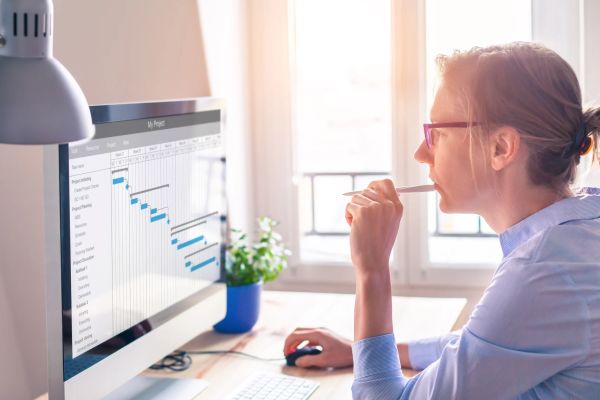 Project management tools aren't just for immense workflows. They can help you be more productive on even the smallest tasks. Like a to-do list, project management tools are as helpful for keeping yourself organized as they are for getting a bird's eye view of what your team is working on.
Project management tools with automated workflows take things to a new level. You simply input the steps for regular workflows, then let the tool do the rest. When you complete a step in a project, the next person needed to take action will be automatically notified. This keeps the flow moving and prevents you from spending extra wasted time on email. You can find recommendations for the best product management tools for your needs at TechnologyAdvice.com.
6. CRM With Automations
There is a good chance you're already using a CRM to organize your business contacts. However, your CRM is little more than a glorified Rolodex if it doesn't offer automations within the tool itself and integrate with workflow tools like those mentioned in tip number two.
Automations help you capture leads and work them down the marketing and sales funnel without the need to be hands-on with every single one. This ensures that you're getting more of the leads available to you and offering a more personalized experience.
7. Social Media Tools
The average person will spend more than five years of their life on social media — and that's just an average user, not a business owner! Depending on your outlook, social media may be a necessary evil or a welcome distraction. Either way, it is important in the digital landscape, but (unless your job is social media) not worth spending all of your time on.
Luckily, there are plenty of free or inexpensive and easy to use tools out there that will allow you to schedule posts in advance and automate your social media. Buffer and Hootsuite are two popular versions that help you schedule posts well into the future. They also integrate with those workflow automation tools (Zapier and IFTTT) for increased functionality. Edgar, while not free, completely manages your social — no need for you to even go in and create a schedule.
With minimal technical knowledge, monetary investment, and planning, you can use these tips to get organized and ready to grow.
Taylor Burke is a writer for TechnologyAdvice, covering marketing and sales. She's passionate about helping brands become more authentic, transparent, and connected with their audiences.