If you're looking to save time and get more done in a day, this article is for you. Productivity is a big deal. A Google search for the word yields 196,000,000 results (in 0.49 seconds, no less!). And getting productive starts with organizing your business.
Agree? You're not alone.
Check out these stats from smallbusiness.com, based on an Office Depot survey of 1,290 small business owners:
83 percent of small business owners believe having an organized office is a vital part of their business.
63 percent of small business owners believe office organization correlates to their business' profitability
Being disorganized makes everything harder. It diminishes your focus and zaps your strength.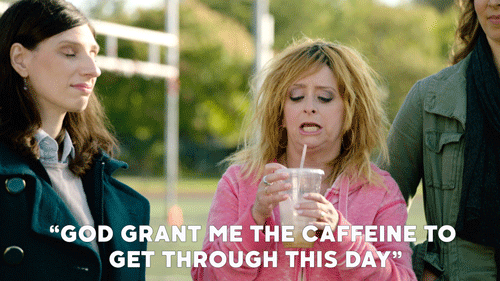 Here are nine small business organization tools that will help you get more done in less time.
1. How to organize your business for success
Doesn't it feel great to look at your workspace and see everything organized, neat and ready to go? If you can't remember the last time you felt that way, it's time to do a little clean-up.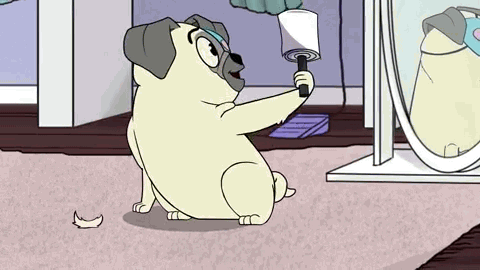 One's working environment has been shown to directly impact productivity. Researchers from Princeton University Neuroscience Institute found that chaos can infringe upon the ability to focus on a job at hand. On the flip side, 71 percent of respondents to an OfficeMax Workspace Organization Study said they felt more accomplished when they organized their workspace.
Here's how to organize a business with these simple steps:
Declutter your computer desktop. A streamlined and clean computer screen can help you feel motivated and creative. Take a few moments every few days to delete unneeded files, and put new ones into relevant folders.
Say goodbye to paper and nix your overflowing filing cabinets by scanning your documents by smartphone with Genius Scan (which integrates with notebook tools like Evernote). Or, you can outsource your scanning with Shoeboxed. Simply collect everything you want to be scanned, send it to Shoeboxed, and they do all the work for you. It also syncs with many popular online tools to import your scanned data.
Set up a catch-all space. Designate a space in your office where all incoming items for your business should go. For example, if you receive important paper documents regularly like invoices or bills, consider a desktop file organizer. These usually have anywhere from three to five trays you can use to prioritize or organize files into.
Manage your cables. Cables can quickly turn a desktop into Medusa's head, but you can easily manage cable mess with some simple zip ties, and—if need be—get even more elaborate with under-desk cable trays.
Tidy up your physical desktop. Put a "price tag" on everything you keep on your desk, but instead of setting a financial cost for each, determine what their value is to your workday and time. Does it take away or add time to your day? If it's the former, eliminate it from your workspace.
You should also set aside 10 minutes per week, maybe at the end of the day on Friday, to tidy up your desk. Put your documents in their designated area, throw away any unnecessary scratch paper or trash, take your dirty dishes to the kitchen, and so on. This way, you can start fresh and feel organized the next time you come into your office.
2. Write a to-do list for the next day (and actually use it)
To-do listing is the universal language in the world of business organization. The problem is that few people ever actually follow-up with their lists. What's the point of writing to-do lists if you don't use it as a reference for your work priorities? Here are a few tips that will encourage you to keep up with your to-do list:
Jot down everything you need to get done (it doesn't have to be in any particular order, just dig into your stream of consciousness and write down the tasks as they come to mind).
Group related tasks that could be completed together or in the same block of time.
Number your list according to priority level and rearrange as needed. Hint: people often mistake quantity-heavy tasks as being more important than quality-heavy tasks. Nothing could be further from the truth. Priority should be based on a combined system of time-sensitivity, productivity, and correspondence. For example, if I complete task A, I will be able to complete task B and C in less time and with less effort, so task A should be the first order of business.
Create smaller to-do lists under larger to-do bullets. This will help you coordinate the completion of a specific project and encourage you to continue working towards your larger goal.
Mark things off as they are completed. You will feel a sense of ease and accomplishment when you visually see a list of tasks with check marks.
While good ol' paper and pen work fine for simple to-do lists, we recommend using a cloud-based app like Todoist to manage your tasks, even when you're on the go.
3. Respond to emails as soon as you open them
Email is by far the most dreaded part of the workday. It's notoriously known for keeping you scatterbrained, especially if you're constantly checking messages.

Rather than periodically checking your inbox, opening emails, and then pushing responses aside for a later time, try this: Designate one to two blocks of time every day (in the morning and in the afternoon) where you place your full attention on checking and responding to emails. Doing this will keep emails from interrupting your work, and will ensure organizational bliss in your inbox.
4. Hire a virtual assistant
Mundane, repetitive tasks can suck the energy right out of you. Yet, they have to be done to keep your business running. If you've ever wished you had an assistant but weren't in a place to hire one yet, a virtual assistant (VA) is what you've been waiting for.
VAs are self-employed workers who remotely offer affordable, on-demand administrative services. Need someone to create SlideShare presentations? There's an assistant for that. What about someone to schedule appointments? Yep, they can do that too.
A VA can do just about anything you need, from communicating with your clients to helping you with strategic decisions. Head to sites like Upwork, Zirtual, and Fancy Hands to find specialized freelancers and virtual assistants who are guaranteed to make your life 100 times more productive. How? You have more time to focus on what's important—growing your business.
5. Virtualize your customer service
In our post, How AI is Helping Small Businesses Beat the Competition, we delved into the use of chatbots for customer service. If you're a solo business owner on a shoestring budget, a chatbot may seem like an unobtainable asset, but don't let that intimidate you. Services like Chatfuel, Botsify, and Sequel help you build your own chatbot (using the Facebook Messenger platform) without needing to know an ounce of code.
Once deployed, chatbots can help eliminate some of the more mundane customer interactions on your end. They can answer frequently asked questions and other customer inquiries, accept payment and provide a non-intimidating place for customers to give feedback 24/7, letting you get some rest, or at least set your focus elsewhere.
Check out Keap's Lifecycle Automation Assessment to determine where your business stands among the industry's top performers.
6. Integrate the cloud into all your tools
Ever had a computer die and lost important files? Ever needed a document, presentation, or spreadsheet while on the road or in a meeting? Want your files to be perfectly synced across all your devices, from your laptop to your smartphone?
Getting your files in the cloud keeps them safe and accessible, anytime and anywhere. Join the 82 percent of businesses that have a cloud strategy with tools like Dropbox and Google Drive all have free versions and will work on your computer and mobile devices.
So, no matter where you are or what device you're using, you can access the files you need.
7. Upgrade to online accounting software
For a lot of years, I used a desktop version of QuickBooks. It was helpful, but I rarely took the time I needed to actually sit down and reconcile my accounts. So, when I finally did, it was a long, arduous process. That all changed when I switched to an online accounting tool.
Cloud-based bookkeeping tools can work wonders to get your books organized and keep them that way. They integrate right into your bank account, pull transactions, and match them up with your entries. And perhaps the best feature of all is that through the mobile apps, you can reconcile your accounts anywhere and anytime—like when you're waiting for your oil to be changed, for instance.
Our favorites? QuickBooks Online and Xero.
8. Own your time
A lot of people struggle with time management, but once mastered, it can help you find space in your day you never thought you had. It also returns the power of deciding how your time is spent into your own hands.
You can start improving your time management skills by following these practices:
Take care of mundane tasks during your morning commute. If you take public transit, you can tackle a lot of work before you even get to the office, like deleting any unnecessary emails in your inbox, or conducting research for the project you're working on. Even if you don't use public transit and drive to work, use a Bluetooth connection to catch up on calls.
Take productivity breaks every two to three hours. Dozens of studies show that taking "microbreaks"—which can last anywhere from five to fifteen minutes—can improve your mental acuity and ability to focus throughout the day. Take a quick walk around the building, grab a snack, or play a game online. Staring at a screen for too long or sitting for hours at a time can also cause physical discomfort, leading to frustration and inability to focus on the task at hand. When you can't concentrate on an assignment, you tend to move on to another task and leave the prior assignment unfinished. This cyclical effect leads to multiple unfinished projects at a time, leaving you feeling unproductive, disorganized and unfulfilled.
If you need to track time for your business, a solution like Harvest makes it a breeze. You can use it on your computer and your mobile devices and it all syncs up. You can also send invoices and track expenses against a budget.
Automate administrative tasks. Apps like Calendly can automate meeting scheduling without the appointment back-and-forth, and platforms like Buffer, HootSuite, and Sprout Social automatically send out social media updates in advance—saving you valuable time throughout the week or month. These days, almost any administrative or operational task can be automated in some regard.
9. Improve your contact management
Managing customers, leads, payments, and other key information is an ongoing challenge—one that can cost you sales. Today's successful, modern small businesses use customer relationship management (CRM) apps like Keap to get organized—and stay that way—by connecting to your business apps and helping you follow up where you need it most: overdue invoices, quotes, customer questions, and more. No more losing track of important emails; the software remembers for you.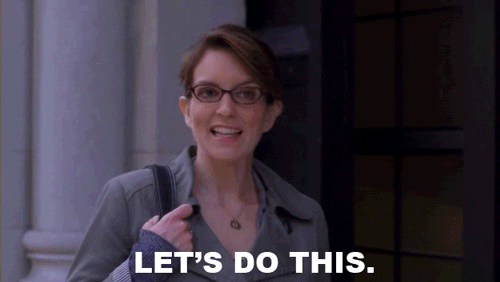 Create an organizational system that works for you
Rather than forcing yourself to adopt a completely new workflow or set of organizational habits, consider experimenting with different tools and then try to integrate them with your existing habits. There is no single right way to keep your small business organized, but there are plenty of tips and tricks you can incorporate into your workflow to optimize productivity and keep you organized.
Contributing authors: Jake Johnson - Director of Content & Creative, KeapJennifer Leslie - Content Creator, KeapCurtis Miller - Quality Engineer, KeapClaudia Amand - Claudia is the marketing manager at Shoeboxed, a receipt scanning and document management company based out of Durham, North Carolina.