Considering Twitter is one of the older social media platforms, as it was released in March 2006, the site still sees 330 million monthly active users and 145 million daily users, per Brandwatch.
Brandwatch also reported the following Twitter ad statistics as of January 2020:
65.8% of U.S. companies with over 100 employees use Twitter for marketing
58% of top brands have over 100,000 followers on Twitter
92% of companies tweet more than once a day, 42% tweet 1-5 times a day, and 19% tweet 6-10 times a day
Tweets with images get 150% more retweets
The average Twitter user follows five businesses
54% of users surveyed by Twitter reported that they'd taken some kind of action after seeing a brand mentioned in tweets (for example: visiting their website, searching for the brand or retweeting posts)
Twitter gives your posts a chance to create a lot of exposure and accumulate more followers. As a small business owner, it's wise to create multiple social media accounts conducive to your business' platform to increase your chances of conversions.
We recommend displaying your social media icons on your homepage so visitors have easy access, much like the way Keap does below, properly showcasing links to its Facebook, Twitter, Instagram, LinkedIn and YouTube accounts.

For small business advertisers who use Twitter, it's important to know the exact type of tweet that gets the most engagement from users on the platform. Check out the following Twitter advertising best practices that will improve your business' engagement:
Creating targeted ads
This may sound counterintuitive, but in order to create a Twitter ad, you must first create a tweet that can then be selected for your campaign later. Check out some examples below: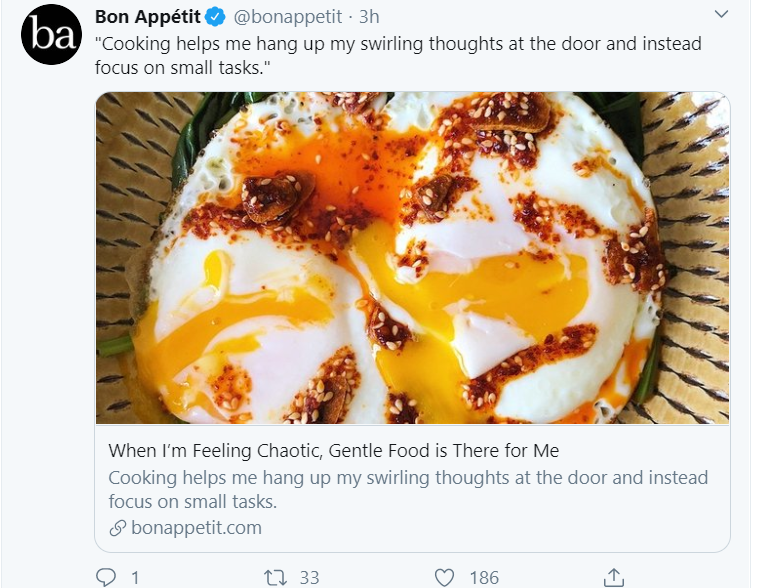 Bon Appétit took this opportunity to promote one of its blogs with an enticing hero image.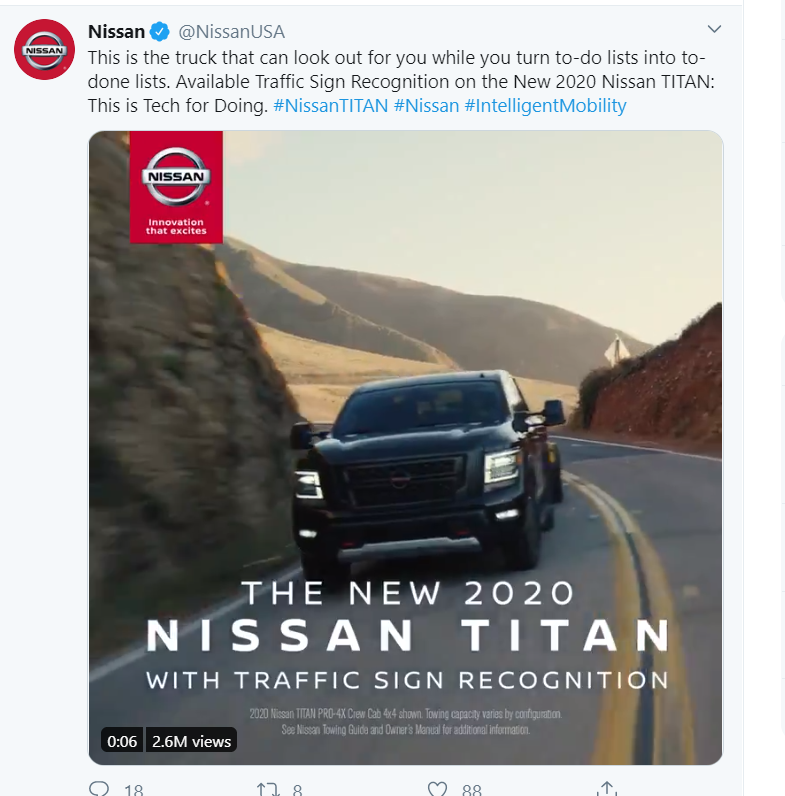 Nissan decided to promote a six-second video ad for its Titan model.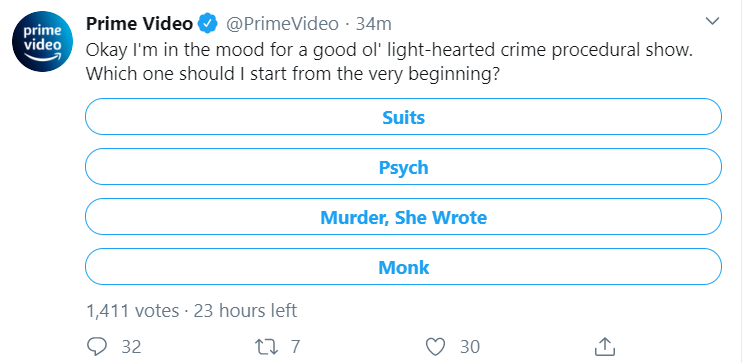 Prime Video from Amazon launched a poll, which is a great way to increase audience engagement.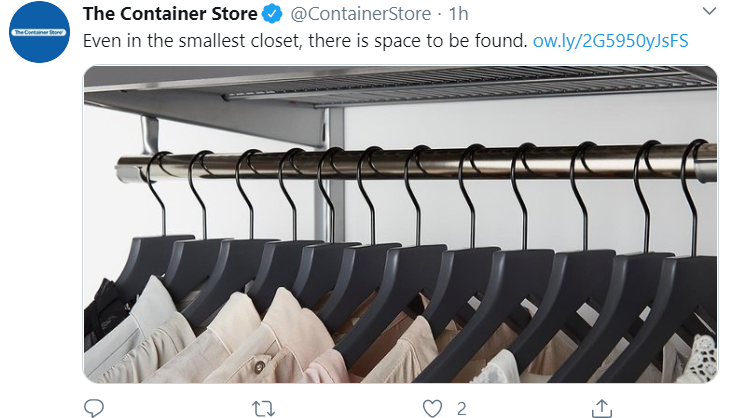 Finally, The Container Store decided to create a cryptic ad linking to a page of its online store helping customers discover how they can make the most of their closet space.
You don't have to own a business account to create ads on Twitter. It's very simple to do actually–first, start by locating the Twitter Ads feature in your dropdown menu to the left of your feed.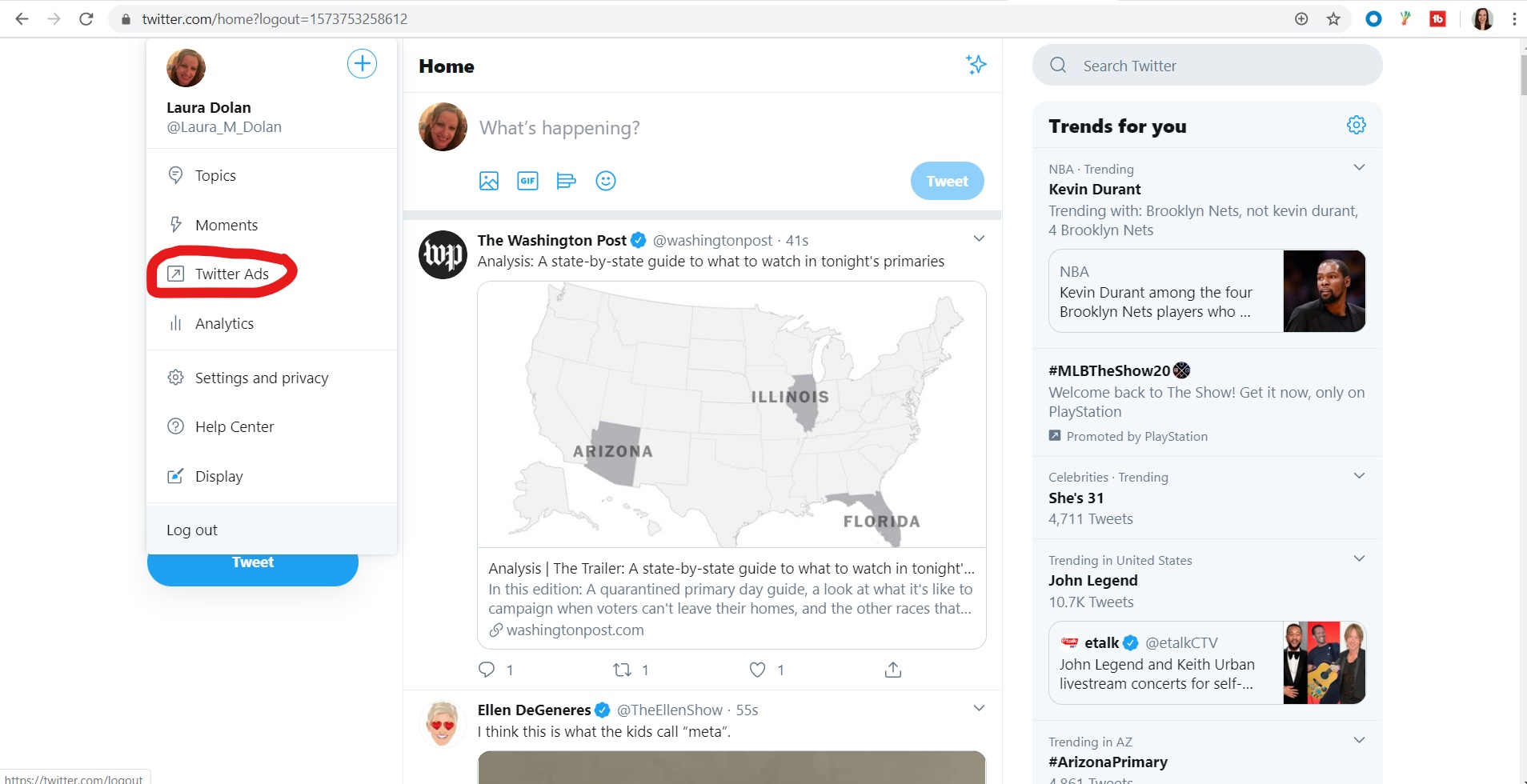 Next, you have an option to either promote your tweets or launch a Twitter Ad campaign. Choose the latter.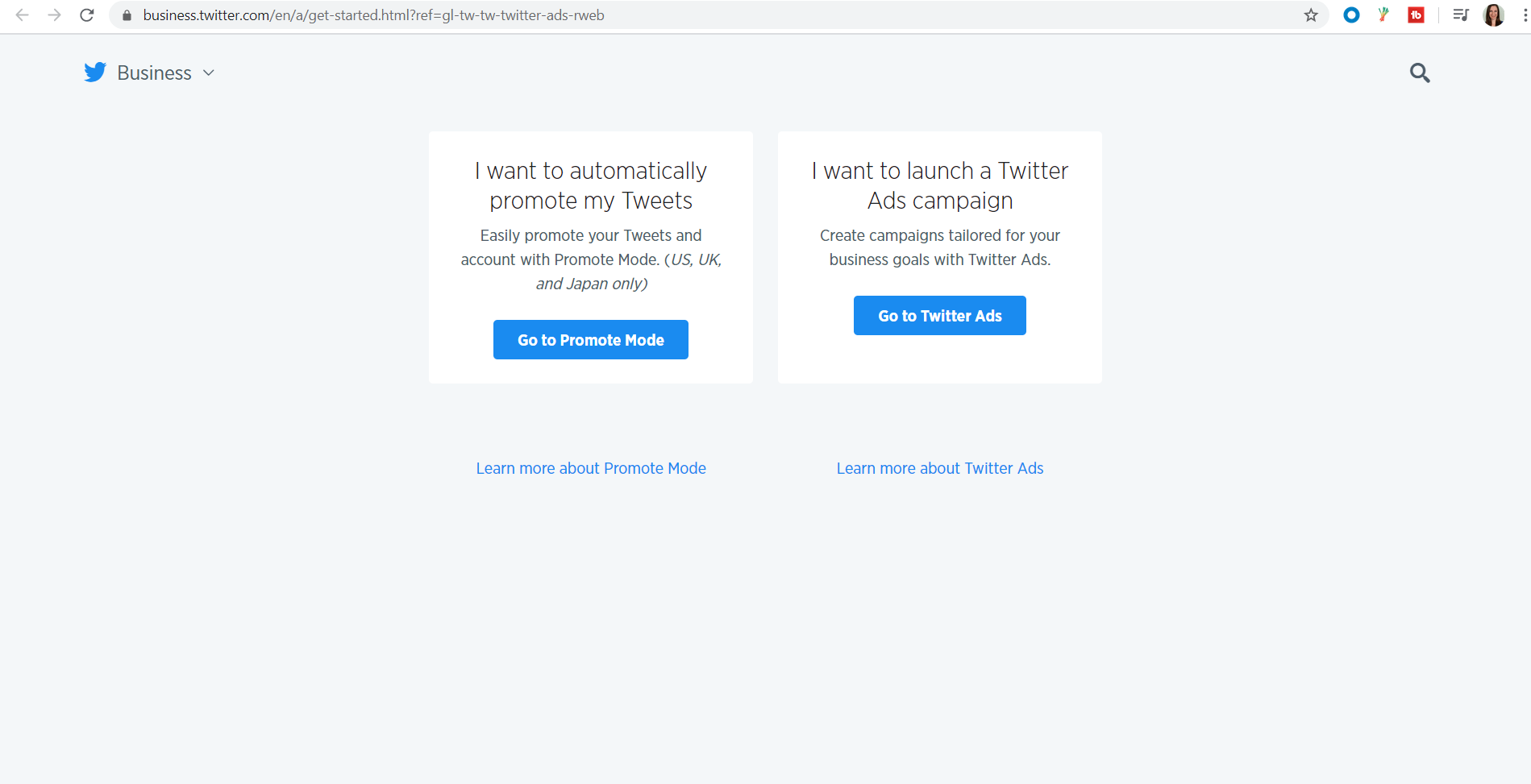 You'll be navigated to a screen that allows you to choose your location and time zone.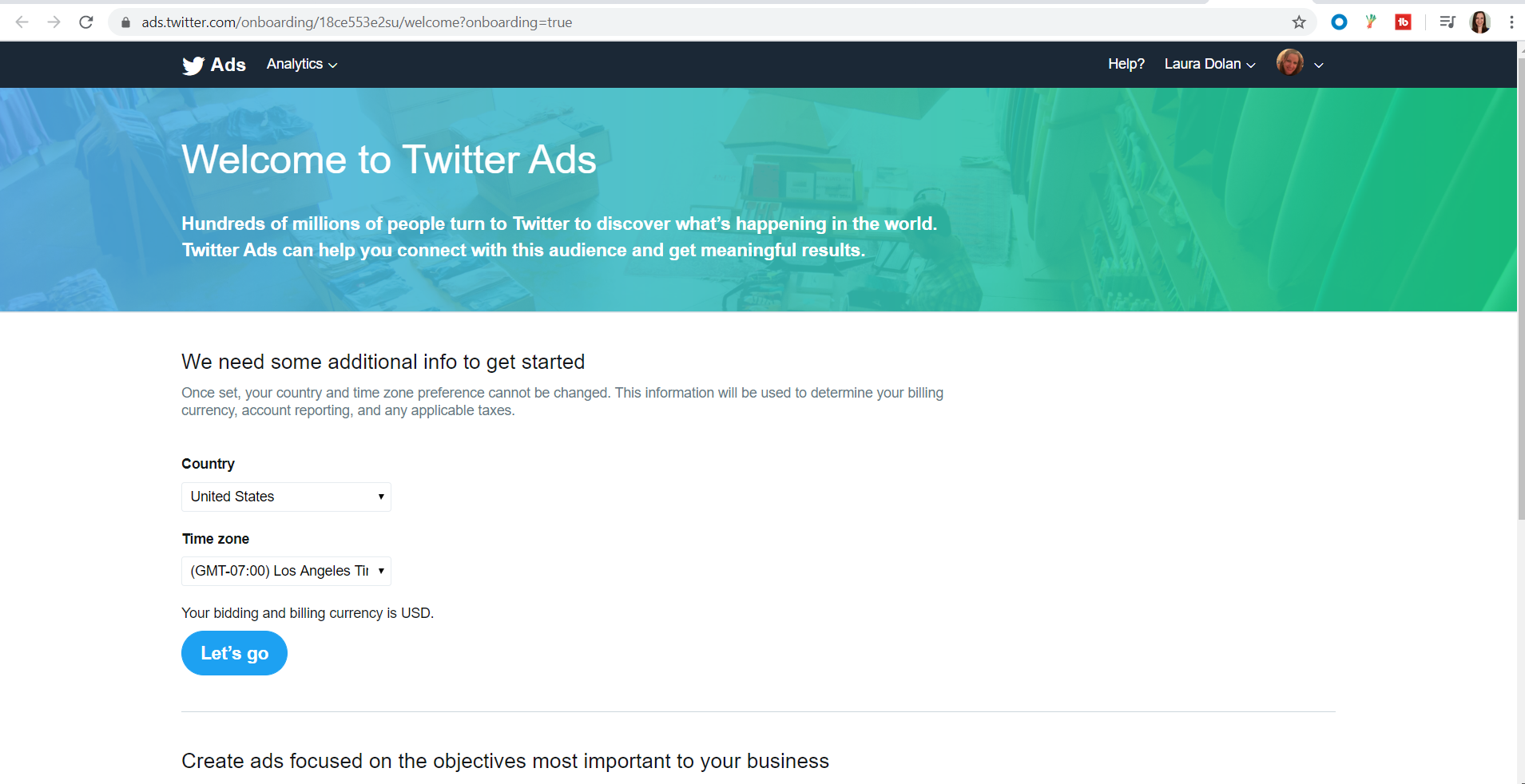 The next screen offers several options, the one you want to choose is Awareness, where you want as many people as possible to view your ad.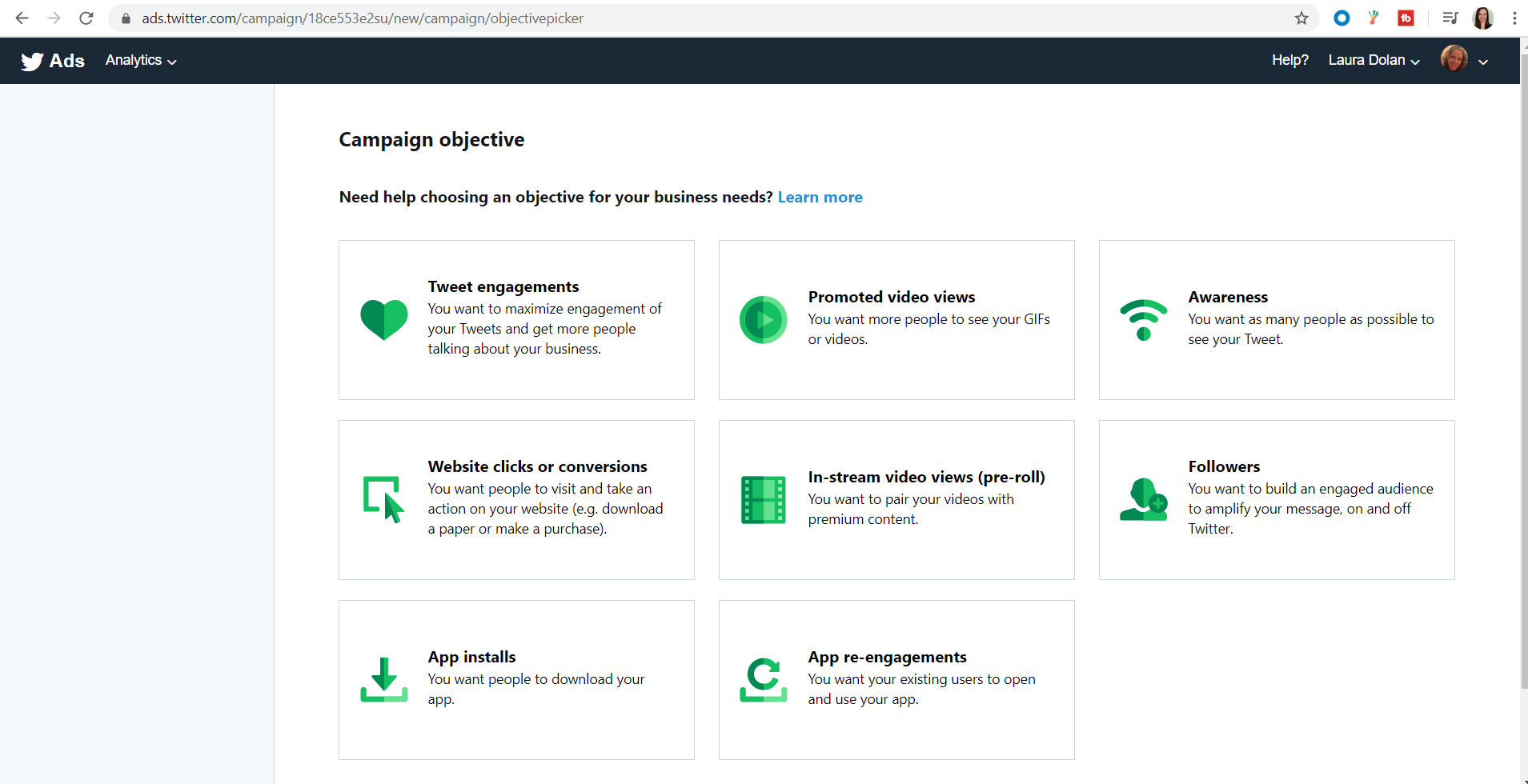 After the next screen is where the screenshots will have to stop, as this is where you'll be asked to contribute however much you're willing to spend and for which specified amount of time that you want your ad's campaign to run.
For example, if you're gearing up for a trade show and want to run an ad that reveals your booth number, dates you'll be appearing at the show and what kind of items will be on display, be sure to select an end date, which is always optional, to ensure the tweet doesn't appear on anyone's feed past its relevance.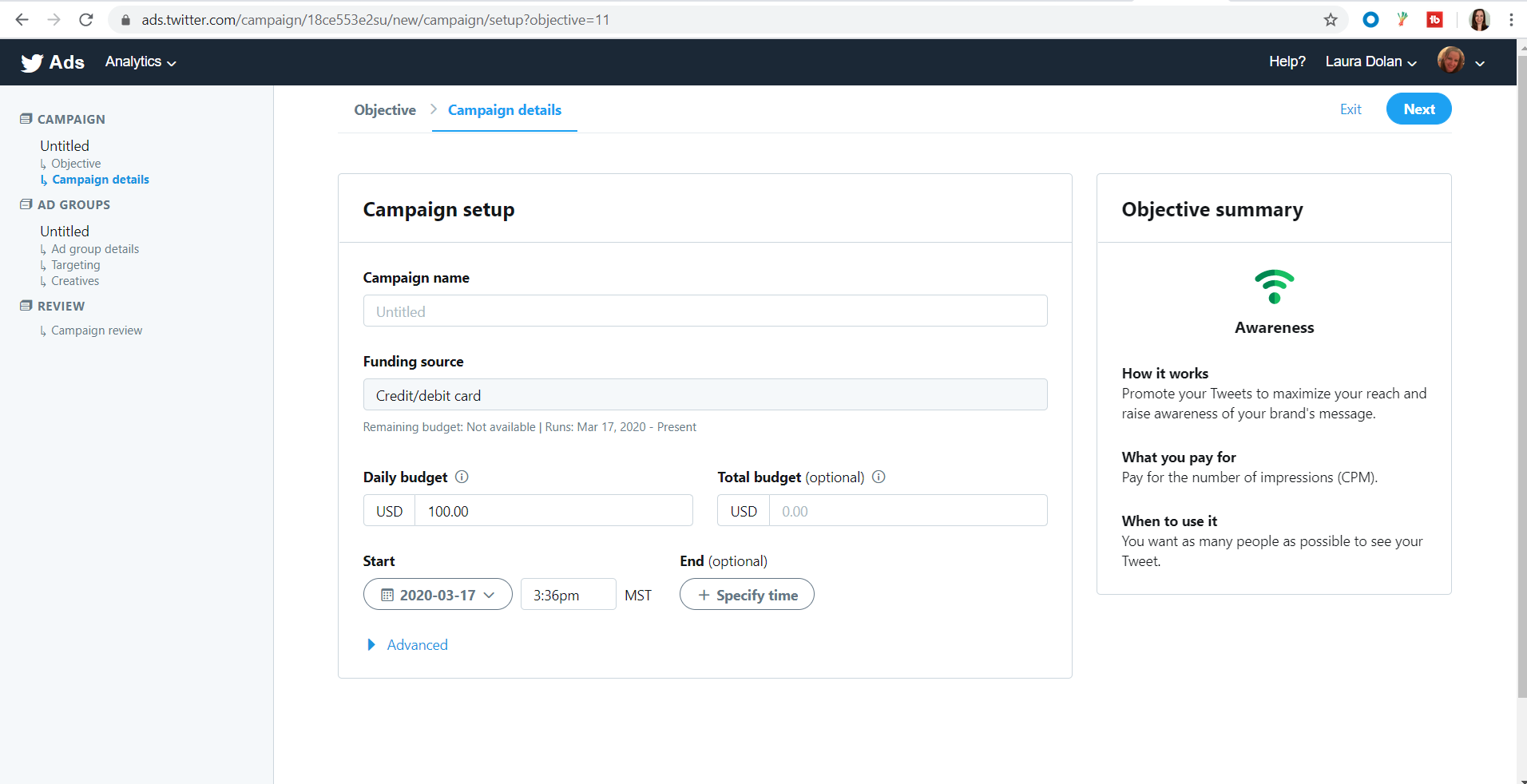 After you make these adjustments, on the next screen you can target your audience by geolocation. For example, if your trade show will take place in Germany, you can target the surrounding countries whose companies and spectators will be attending the show. This is also where you'll be able to choose keywords, interests, followers' demographics including age, gender, behavior, etc., making your analytics much more detailed when it comes time to assess your metrics so you can adjust your bids accordingly going forward.
Once you define all of the guidelines of the ad, the next screen allows you to choose which tweet you'd like to boost. It'll provide a list of your previous posts–select the one you want to run the campaign for, and you're done.
Enhance your bidding strategy
On your campaign dashboard, Twitter's "Automatic Bid" is the default when you select pricing in the Budget section. If you choose this option, Twitter will automatically optimize your bid while keeping you on budget.
Automatic Bid is most conducive for small- or medium-sized businesses, as it's the most cost-effective.
Some of Twitter's other bidding options include:
Targeted bidding: the price will remain within 20% of your target cost-per-click, but can result in more link clicks.
Maximum bidding: this is a great way to guarantee maximum exposure by paying a penny more than the next bidder. It helps you reach more of the audience you've defined in the targeting section and helps you gain more impressions.
Increase traffic
Augment your Twitter campaign by employing website tags. You can choose whether to optimize campaigns for link clicks or website conversions.
If you select the latter, you maximize traffic to your website by involving high-value Twitter users who are more likely to complete conversions.
Optimize your Twitter Ads
Twitter recommends running always-on campaigns, as they require less maintenance throughout the duration of the ad. Nevertheless, it's recommended that ads are refreshed for relevancy. You get what you put into it–a campaign that runs for more than 90 days can result in a higher ROI than campaigns that run fewer than 30 days. It's also possible to pause campaigns when necessary if they're underperforming or need to be continued after a specified amount of time.
You can also make modifications to your campaigns at any time by removing follower groups, keywords, and tweets that aren't showing enough engagement and can be replaced with newer ones.
It's also wise to adjust your bids for campaigns that are performing successfully and earn a higher return on those campaigns that are close to but not quite reaching full potential.
Start tweeting away
Making an effort to create a solid Twitter ad campaign and boost your engagement is a smart way to invest in your business. Anything you can do to drive traffic to your website to increase the likelihood of conversions and improve analytics is always a good move. So start getting to work on creating the most compelling brand awareness post that is sure to get retweeted over and over.
Get a tool that houses all your client activity and social media in one place. Let Keap handle the follow-up, update your client records, and get you paid, while you focus on providing great service.