Social media marketing for small business is a game changer when it comes to getting your brand noticed. According to WebFX, "On average, companies that outsource their social media marketing spend $200 - $350 per day. This equates to $4,000 - $7,000 per month or $48,000 - $84,000 each year."
Investing that much of your business' budget is more than worth it when it comes to putting your brand front and center and there's no shortage of ways to get noticed. Aside from traditional print, radio and television advertising, social channels including Facebook, Instagram, Twitter, Snapchat and Pinterest all offer paid ad models to enhance visibility and garner more attention and engagement with target audiences.
But for small businesses that are just starting and don't have the budget to allocate for paid advertising, they rely on their social media channels for direct social engagement and pushing content that directs traffic to their sites.
It's worth noting that there are many small businesses that have seen much success with managing their own social media marketing. Check out the following social media success stories:
1. Herschel Supply Co.
Herschel Supply Co. is a small manufacturer of travel bags, backpacks, and accessories that was founded in 2009 in Vancouver, Canada. As the company expanded, one of its goals was to improve engagement with fans and customers. The best way to do that was to simply talk to everyone.
Herschel Supply Co. leveraged its social media channels to respond to every question, even if it didn't relate specifically to its business. According to Allison Butula, Director, Brand Experience at Herschel Supply Co., "With the help of Hootsuite, social media allows us to serve our customers more effectively and on a personal level. Creating that bond while problem solving results in happy customers who return in the future."
Due to the success of its social media initiatives, Hootsuite reported that Herschel Supply Co. achieved a 20% increase in customer service satisfaction.
Engaging through social media is the easiest and most cost effective way to ensure quality customer service. Now with nearly a million Facebook fans, Herschel Supply Co. is not only well-known for its quality travel collections and accessories, but its audience knows it's a reliable business that will address any questions or concerns at any time.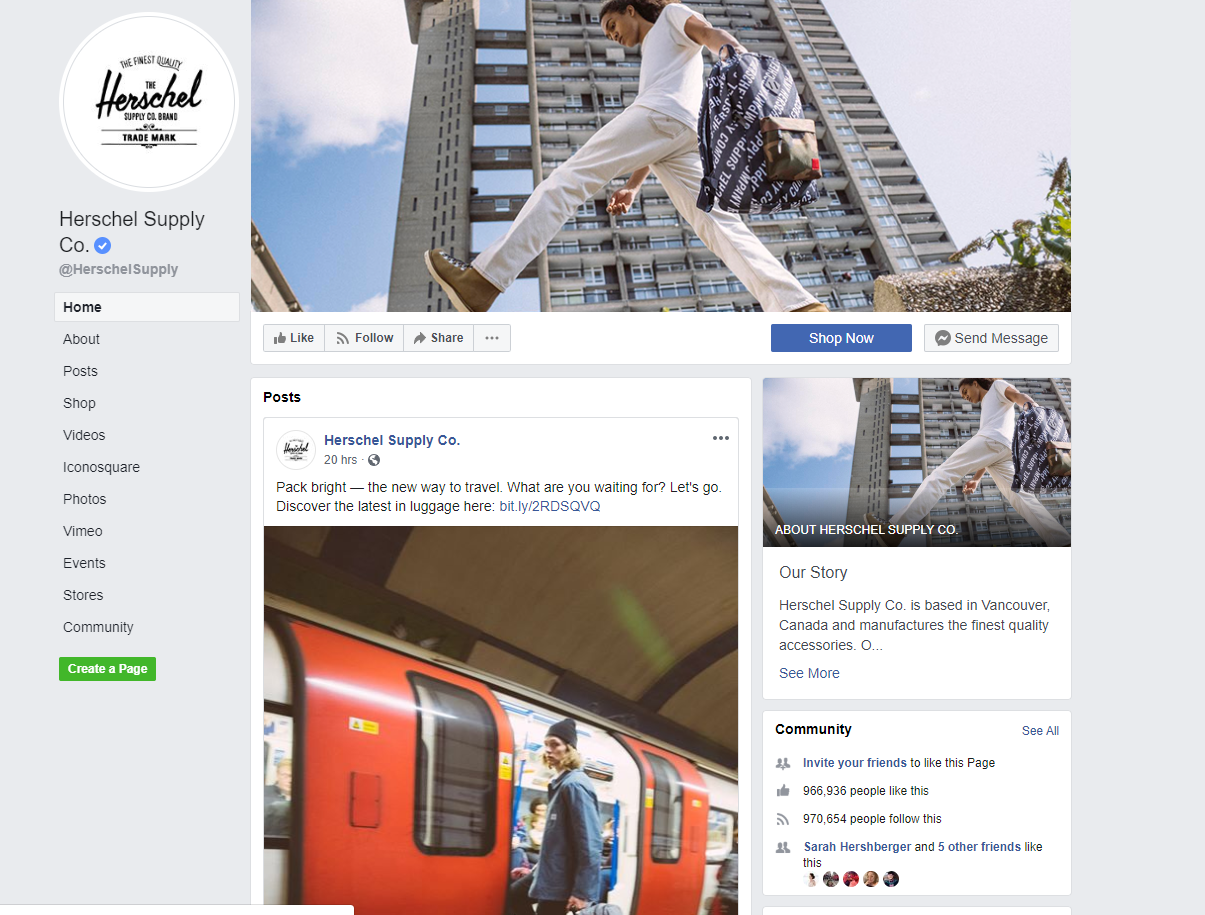 2. Repair Clinic
Repair Clinic is a small company based out of Canton, Michigan that provides over 4 million parts and accessories from over 175 well-known brands to repair virtually any home appliance for the kitchen, bathroom, garden, heating and cooling. It has a local store for sales, but it also ships products nationwide.
Not only does the company's website provide a live chat feature, it has used its Facebook and YouTube channels to offer free in-depth repair videos that not only help educate its audience, but also provide a generous amount of helpful optimized content that garners more traffic to its website via organic search listings.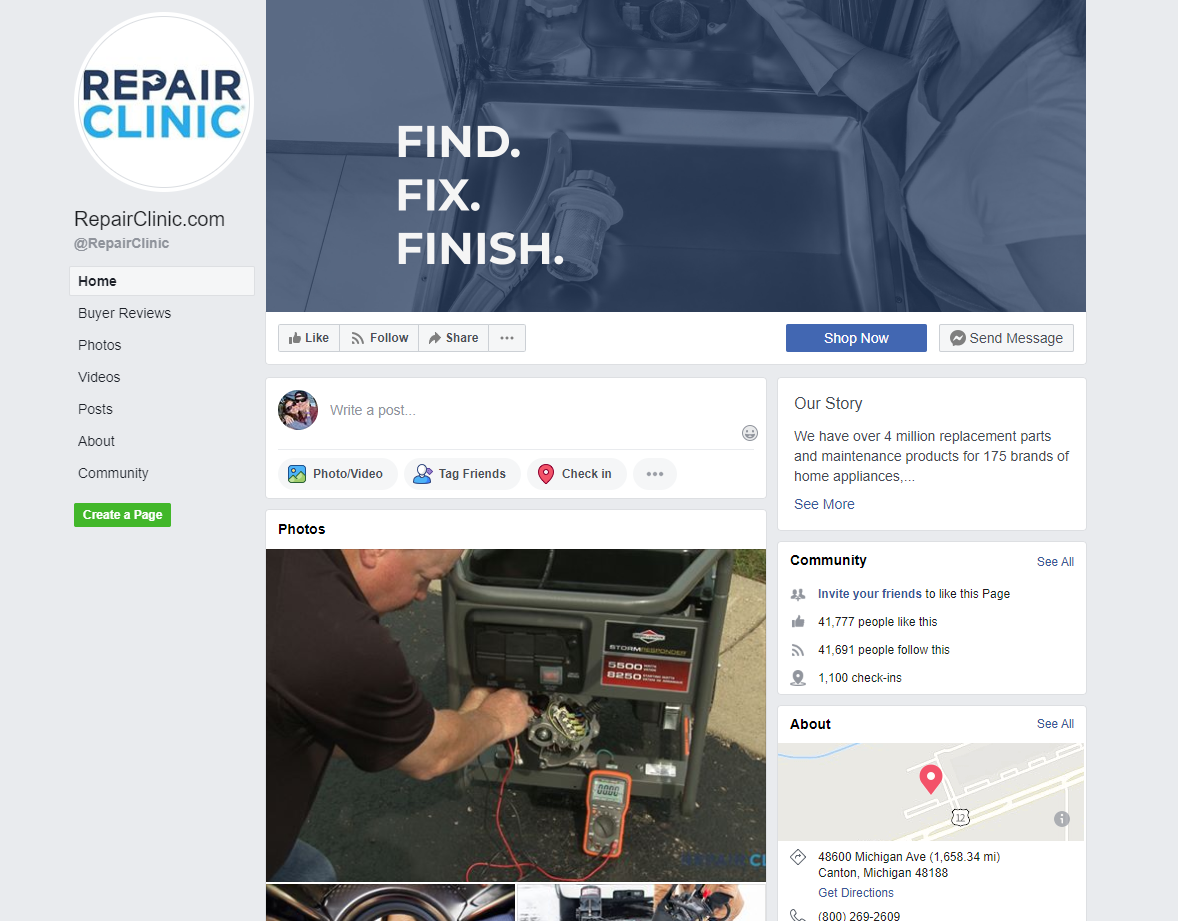 3. Cupcake Royale
Who doesn't love a good cupcake? With several businesses located around the Seattle area, Cupcake Royale uses cross-channel promotions to boost its followers on platforms like Instagram, which has 21,100 followers and its Facebook page, which has almost 60,000 followers.
In a clever move to drive traffic to its website, Cupcake Royale will offer secret recipes to some of its more popular flavors by directing its audience to its website to read its blogs.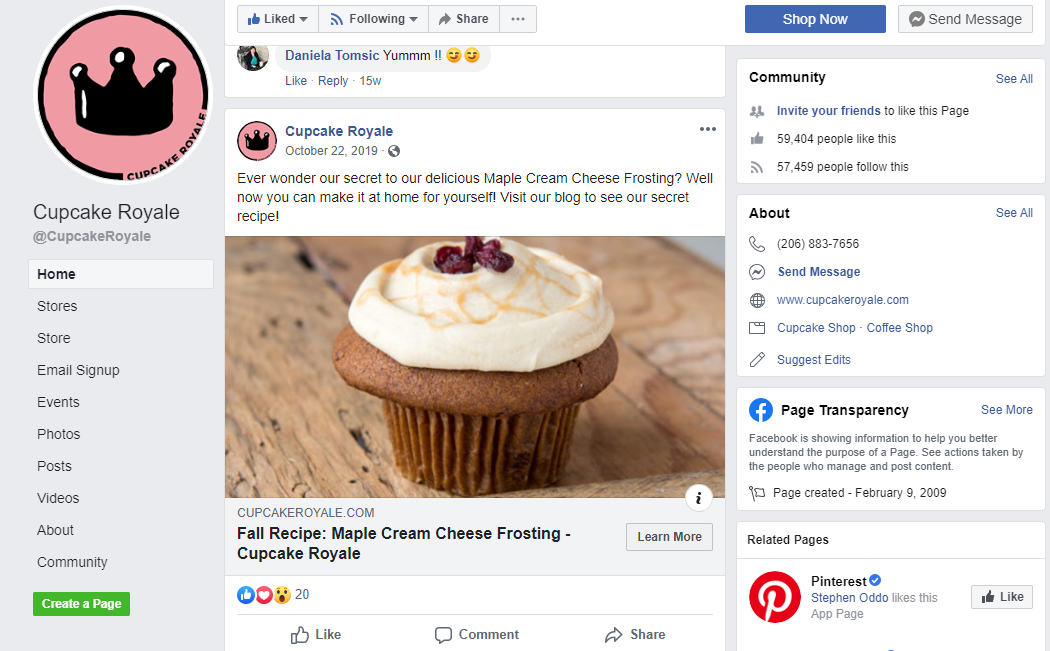 The company also never misses an opportunity to run seasonal and holiday promotions offering special flavors for Halloween, Thanksgiving, Christmas and Valentine's Day, when the company also takes the opportunity to post pictures of its most delectable cupcakes.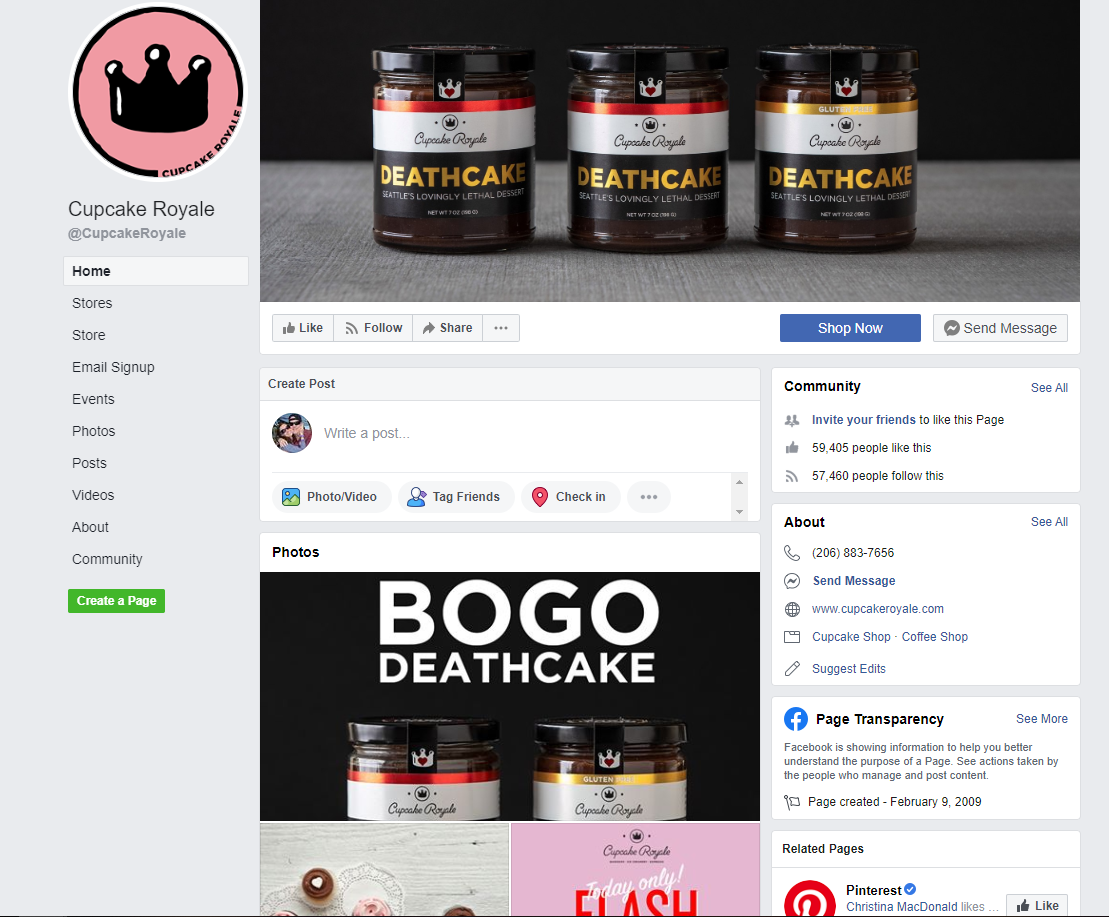 Take Keap's Lifecycle Automation Assessment to identify growth opportunities for your business.
4. Franktuary
At Franktuary, you'll never look at hot dogs the same way again. It's a popular destination in Pittsburgh that was founded in 2004, and fans love the engagement on its Facebook, Twitter and Instagram accounts that include pictures of its delicious and innovative dishes. If you weren't excited about hot dogs before, Franktuary gives you a fresh perspective on the endless possibilities of how a hot dog can be prepared.
The company even gave a shout-out to a fellow small business that opened next door, which happened to be an ice cream parlor, deeming it the "perfect chaser for a hot dog meal." Not only was it a nice gesture, but a great opportunity to network with another startup.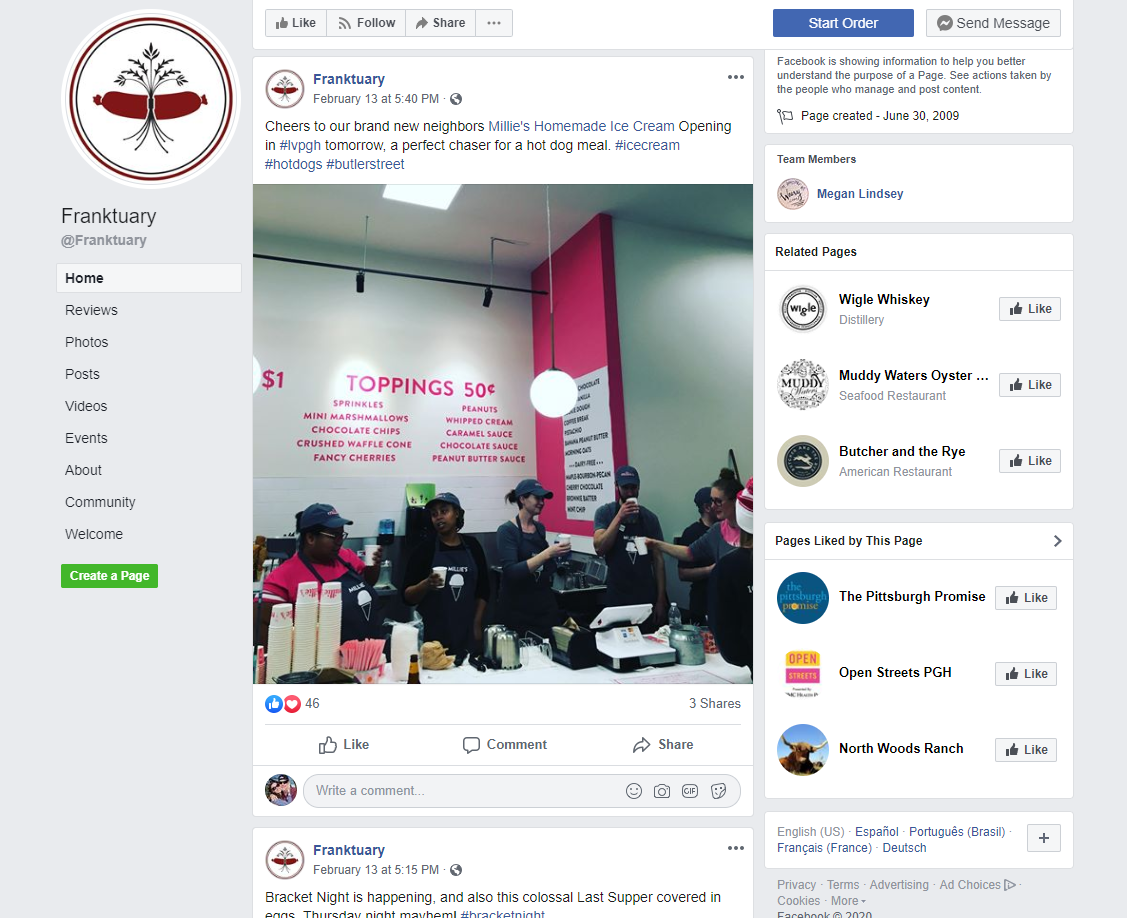 It also uses social media to quickly respond to customers' questions, post the location of its food trucks and drive traffic to its site with its educational blog, which includes everything you've ever wanted to know about mustard.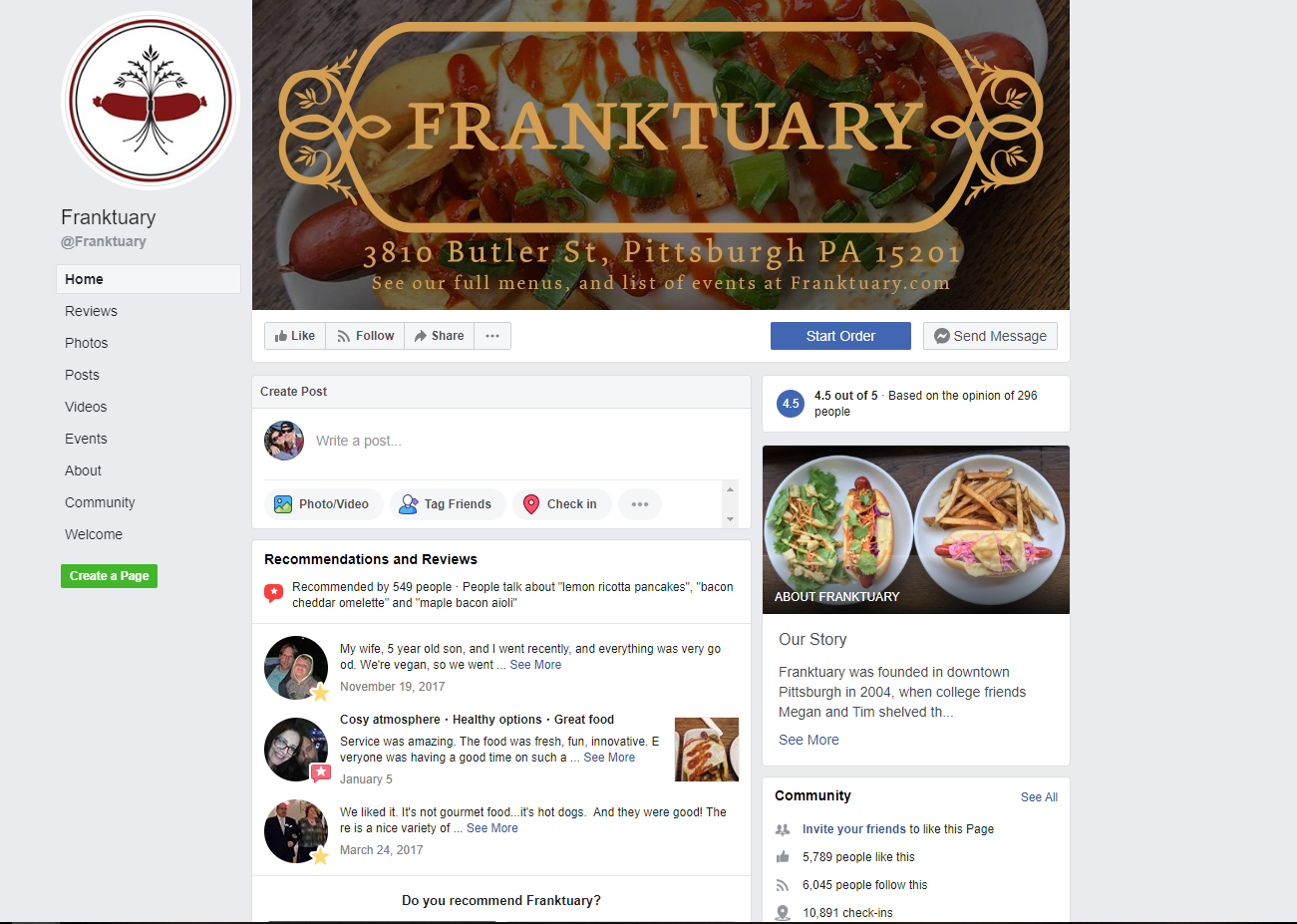 5. The Grilled Cheese Truck
Ahhh the grilled cheese sandwich. Toasted, melty, cheesy goodness that you can dip into a bowl of savory tomato soup, perfect for a cozy, cloudy day. What was I talking about again?...
Oh yeah, the Grilled Cheese Truck. If you happen to live in the Los Angeles or Santa Barbara areas, boy are you in luck! The Grilled Cheese Truck has turned the love for that simple, yet delicious sandwich into a booming business through social media.
With multiple food trucks traveling from businesses to special events (you can also make a catering request on its website), the company uses its social media pages to engage fans and build a loyal following.
I mean, with grilled cheese, how can you go wrong? Those things sell themselves! Nevertheless, the Grilled Cheese Truck has gone the extra mile to ensure its followers stay updated on its locations, but it also shares great photos that stir appetites and drive business as well. With nearly 70,000 fans on its Facebook page, it's definitely become a social media favorite.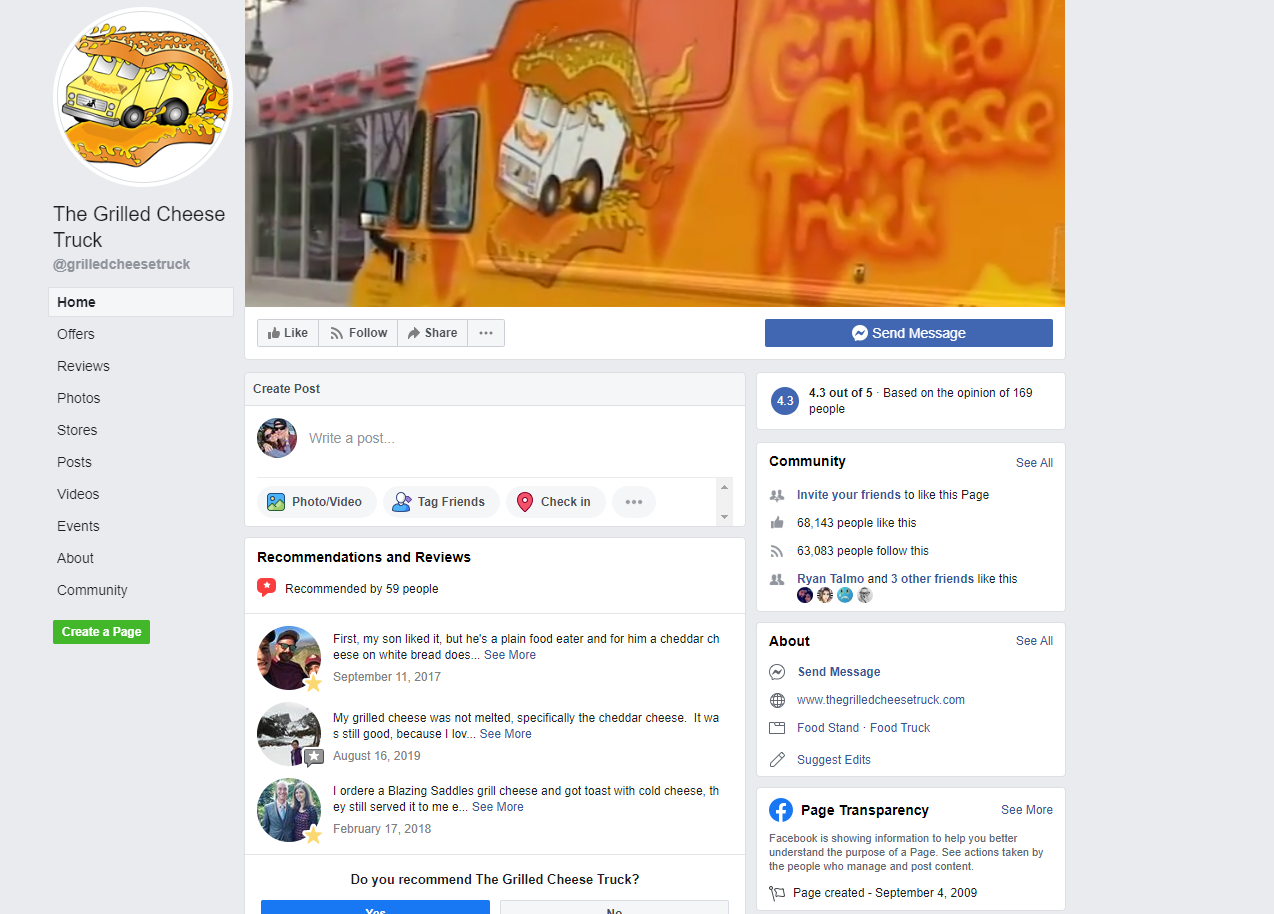 6. Hubba
Finally, there's Hubba, which isn't your typical brick and mortar store. Per its website, "Hubba helps independent retailers find, purchase, and sell-through unique products for their stores."
All of the company's content is ad free, as it promotes a product just because it recognizes its value for its customers. It also leverages social media to promote thought leadership, discuss industry trends and develop a community that propels engagement between consumers and brands. Hubba's brand is definitely thriving on social media, as it was selected as a Red Herring Top 100 winner.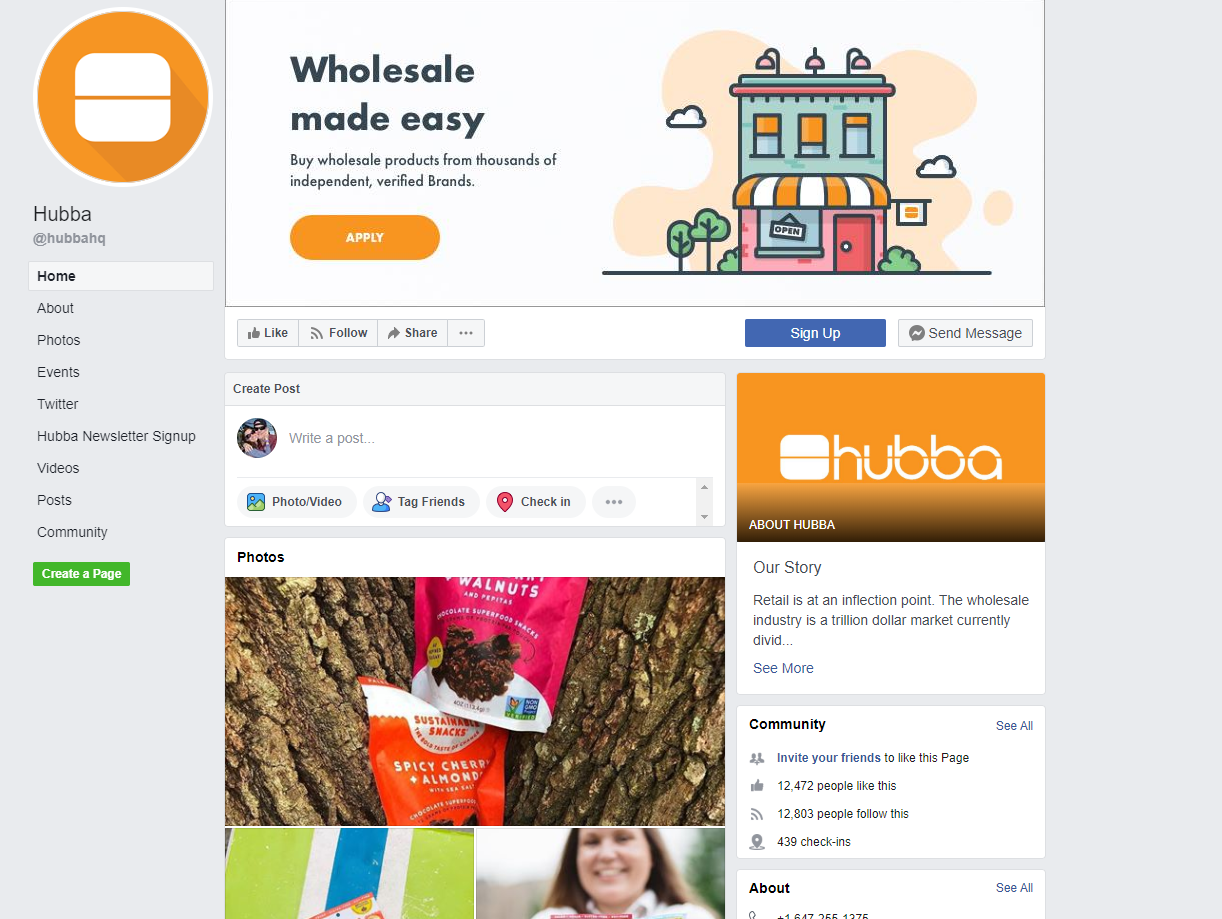 The takeaway
Social media makes it so easy for your brand to stand out without breaking the budget and putting your company in a tough spot. It's a built-in marketing assistant and a natural way to foster engagement with customers and prospects, providing them with one-on-one interaction that they appreciate from their favorite local businesses.
Sit down with your marketing team and develop a social media strategy that employs tactics that don't require a great deal of time to execute. Come up with a consistent schedule that distributes engaging content in the way of blogs, pictures, videos, surveys, etc. that will keep your business in the spotlight.