We're living in an era conducive to small businesses in terms of public relations, in that much of our digital footprint on the internet (our websites and social media presence) cuts out the middleman.
It's a cost effective way for startups to drive attention to their brands without submitting press releases to journalists to publicize on their behalf when launching a new product.
When it comes to PR, new companies don't have to invest in that type of expense to engage with customers; businesses can now talk directly to their target audience, inspiring them to develop greater brand loyalty.
Here are some online PR techniques that will attract more traffic to your brand and increase your chances of trending:
Using social media to connect directly with customers
Every small business should be active on social media in some capacity, whether it's Facebook, Instagram, Snapchat, LinkedIn, whichever is most ideal for the nature of your products or services. It's a built-in PR and marketing tool in that you can announce the launching of a product, an acquisition, the opening of another location, etc., and ensure that it's aimed directly at your target audience.
This is an opportunity for companies to talk directly to customers and engage with them in the comments sections to address questions, concerns and, most importantly, rectify misconceptions or misunderstandings about the business in general, as misinformation can spread like wildfire on social media if it's not nipped in the bud.
Appoint someone at your company as the social media monitor who can constantly observe social media pages and address customers in a timely manner.
One example of a small business I follow on Facebook and Instagram that does this really well is Sugarlips Cakery. My husband and I hired this bakery to make our wedding cake. The images it posts to its social channels not only exemplify its incredible creations for any occasion, but it does a magnificent job of engaging with customers.
One patron reached out on Facebook during its Valentine's Day promotion concerned that she wouldn't get there in time to pick out the cookies she wanted and asked if she could order over the phone and prepay. Someone representing Sugarlips Cakery responded immediately and said, "Yes, call us as early as 10 a.m. and tell us which ones you want. We will set aside prepaid items."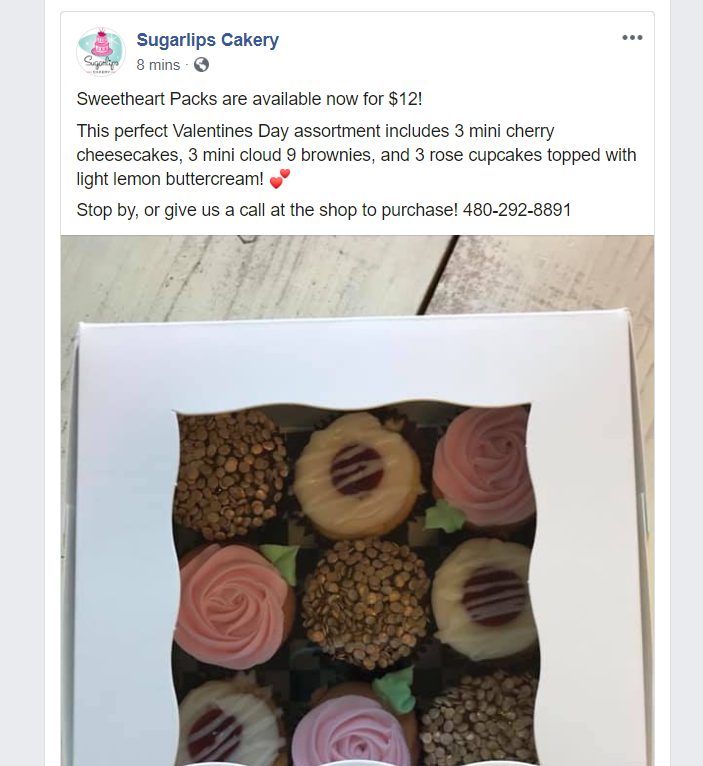 I would like to add that Sugarlips Cakery is not a sponsor of this blog, but if you live in the Phoenix area, please go there and check out its fabulous cakes and cookies and support this amazing small business. Even if you don't live locally, it's a great follow on social media for the most impressive pieces of food art you'll ever see.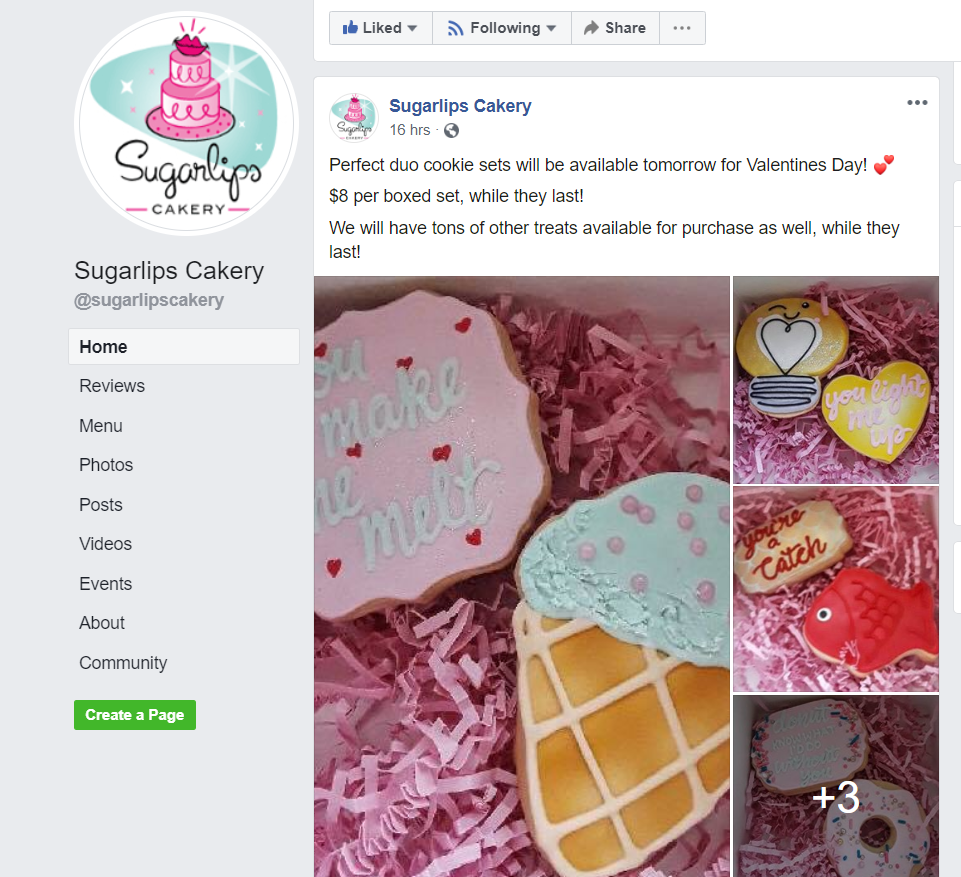 Inspiring customers to become amateur brand ambassadors
Another important thing that the internet grants the power to do is develop a cult following around your products. Once word gets out that your product has started to trend, you may be fortunate enough to find someone who's willing to dedicate their devotion to your company and happily tell everyone they meet that their favorite product comes from you and is better than the competition's.
This is the kind of loyalty you want to inspire in your customers, as you will start to accumulate an army of unpaid representatives who will carry out many of your PR needs that will help you spread the word about your products.
This is also a more organic way of capturing people's attention than using a paid celebrity, which your audience may interpret as disingenuous due to the fact that they're making a profit by talking about your brand.
Create engaging content
The key to having much success online sans unmediated PR is high quality content. Creating quality media in the way of a promo video, a podcast or a series of blogs revolving around your products is sure to increase engagement and conversion clicks.
With so much content online that's uploaded at a rapid pace, it's essential that the way in which you portray your products is compelling and gives people a reason to look at your brand.
Dove broke the mold last year when it joined forces with Getty Images and launched a social media campaign with #showus in an effort to support diversity and call attention to its changing beauty standards for its brand. It included over 5,000 images of 179 women from 39 countries exemplifying those who haven't felt represented in previous mainstream media ads.
It was quite successful, as its target audience of diverse women appreciated how Dove chose to be more progressive in how it exhibited its product.
Addressing customer concerns in a public space
As previously mentioned, it's very easy for campaigns or messages to be misconstrued by certain audience members. That's why it's important to have someone constantly available to do damage control on social media or in the comments section of your business' website.
Brands that engage online are also able to address challenges and issues that customers may encounter when it comes to needing product support or inquiring about repairs. Creating a conversation or a comment thread that pertains to a product's usage may also answer many other customers' questions related to the same problems.
No matter how carefully a brand presents its promotional materials, however, there's still the possibility that some people will spot issues and get offended. There's no easy solution to this problem; it's impossible to anticipate what will receive negative feedback and what won't.
It's best to release content to the masses that's free of errors (such as typos) that can damage your brand's credibility, that the information is accurate with as much fact-checking and scientific evidence behind it as possible, and that is well produced, demonstrating the effort and quality that went into it.
Providing a personal touch
Being present online closes the once proverbial gap that separated brands from their audiences. The world in general has become much more connected, making it easier for traditional PR reps to manage interactions between a company and its customers.
But for those startups that aren't in the position to hire a professional PR representative, making use of social tools to publicly engage with audiences has many benefits.
It's an opportunity for companies to openly reward their most loyal supporters in an effort to gain more popularity and rapport with their audiences, as online users appreciate seeing a brand make an effort to be more personal.
Online interactions make companies more approachable, allowing customers to voice their opinions on products, services and advertising. This helps businesses gauge what their audience expects of them and what would please them in the long run to inspire them to keep buying their products and refer others to expand the brand's reach even further.
Adopting the many strategies behind digital PR efforts will contribute to any small business' success by way of ensuring that a brand's online presence is welcoming and genuine.