Social networks are something without which the modern world is impossible. The commitment on the part of users makes them an indispensable marketing tool. You can reach millions of users all over the world with them in just a few hours. Smart social media marketing can deliver impressive results for a reasonable price. So, if you're still not using social media to promote your business, it's time to change that, and here's why.
Increasing brand awareness
The popularity of social media among marketers is due to the fact that it is an effective way to advertise a business without investing a lot of money. You can create your own community of brand ambassadors and increase your awareness. The complex use of the tool opens up impressive opportunities for developing an online business. Create useful and interesting content, collaborate with influencers, and use official advertising. This will help you to gain user recognition and loyalty to your brand.
Attracting a young audience
In 2020, Gen Z represents 40% of all U.S. consumers. This category of clients is closely related to modern technology. According to research, more than 74% of this generation spends their free time on the internet. Therefore, in order to reach them, it is necessary to ensure effective representation on the network, including on social media. These people cannot imagine their life without a smartphone and love entertainment content. And social media is the perfect way to get their attention.
Marketing research
The peculiarity of social networks is that you can get quick feedback here. That is, if you want to do market research, this platform is great. This can be done in the following ways:
Measuring the level of engagement. Track the number of shares, comments and likes and find the posts that are most popular. This will help you replicate successful experiences and keep your finger on the pulse by understanding the needs and interests of the target audience.
Assessment of the company's image. Monitor user reviews of your brand and find out the level of their loyalty towards you or competitors.
Polls. Ask questions directly using special functionality on social networks. Encourage responses to increase engagement. This makes it possible to better understand the desires of your customers.
Increase website traffic
Use social networks to get additional traffic to your site with useful and interesting information. This channel has proven itself to be a great way to draw attention to a brand. Social media can be an integral part of effective content marketing. You can get targeted traffic to your resource for relatively little money. It is enough to approach the question competently and you will be pleasantly surprised by the results.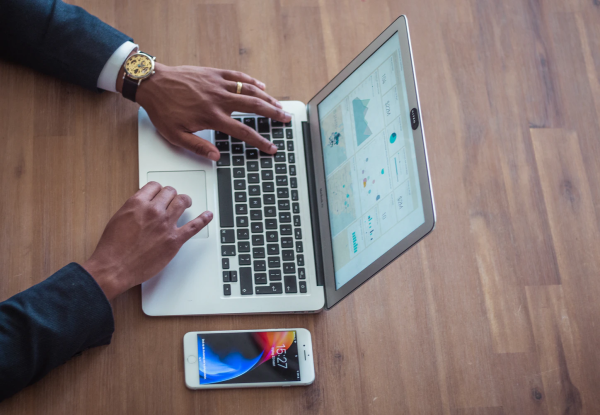 Faster and easier communication
Social media makes customer feedback much easier. You can provide prompt responses to customers with them and always know what customers really want. Respond quickly to their grievances and turn negative into positive.
Maintain feedback with your customers and you can build a favorable image and trust. Choose the optimal communication channels for your business and develop them.
Formation of a public company's image
People are fed up with faceless corporations with no soul. They want to understand that they are dealing with other people just like them. Social media is a channel that allows you to get closer to your target audience.
Choose the tone with which your brand will appeal to users and create your own atmosphere. Do you have a stern and businesslike voice or a laid-back and mischievous tone? It's up to you to decide. Be open and honest, share your achievements and difficulties that you sometimes have to face, and you will certainly deserve any consumer.
Business promotion at an affordable price
Every business that wants to develop and get more results should invest in promotion. Some companies have colossal budgets, while others have very small ones. Social media is a place where you can get good results without spending a fortune on advertising. That is why this site is ideal for businesses with different advertising budgets. Even if it's small, with the right approach, you can achieve the desired effect.
To do this, think about who your target audience is and set a clear goal for your advertising campaign. Create engaging content and start promoting it.
Increase audience engagement
Target audience engagement indicates interest in your brand. There are not many promotion channels that are capable of producing the same results as social networks. They are simply designed to interact with users. Therefore, new functionality constantly appears on such social networks as Instagram and Facebook, aimed at increasing user engagement. Use polls or go live to get closer to your customers.
How to use SEO and SMM to get the best results
The modern world is developing rapidly; therefore, only an integrated approach can provide businesses with the best results. This allows it to take root in the minds of consumers and build trust. Use a bundle of multiple channels to reach your target audience. For example, this can be social media and SEO. What is needed for this?
Collecting keywords. Choose the relevant keywords for which you plan to promote your site. Cluster them for further work.
Creation of useful content. Given a list of keywords, develop interesting topics for writing articles.
Tracking results. Always evaluate the effectiveness of your marketing efforts. Use serp ranking tracker to determine your positions and monitor your competitors.
Using SEO and SMM in combination, you can mutually promote these sources. You can direct traffic from social networks to the site, and users from the site can go to social networks. That is why an integrated approach is so important.
Conclusion
Social media is still an underrated traffic channel. Its proper use allows you to achieve your goals, rapidly developing your business for a reasonable price. Develop a promotion strategy for your company and start getting outstanding results as soon as possible.