If you want to sell more — offline and online — you've got to make it easy for your clients to buy from you. That might sound simpler than it is, but if you're not hitting your sales goals, you may be unintentionally making it harder than necessary to buy.
Not to worry! Here are a few ways to simplify the purchase process and how to bill clients online.
1. Let clients store payment information
Every second longer an online transaction takes puts you more in danger of losing your sales. Online shoppers want fast and easy transactions, especially if they've purchased from you in the past. The more streamlined your purchase process, the more loyal clients you'll have.
Your payment system should allow shoppers to create an account and save their payment information so that the next time they log in to buy from you, all they have to do is confirm the payment details and click the "Buy" button.
2. Make on-the-go payments a breeze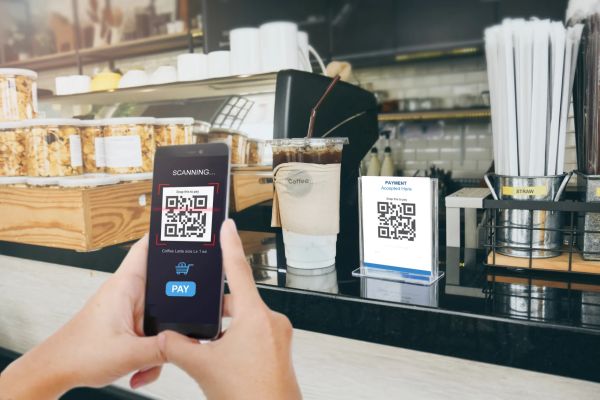 If you sell at community events like festivals and farmers' markets, are you cash-only? You're missing out on half the population of your potential customers, as only 50 percent of Americans say they carry cash on them at all times. There's really no excuse not to offer mobile payment options, since mobile card readers are fairly inexpensive and most services, like Square, are easy to use. Just use your mobile payment processing app to enter the transaction amount, swipe or insert a credit or debit card on the card reader, and wait for the payment to hit your account.
Opening up your business to different ways of making payments means you'll increase revenue at events and begin fruitful relationships with new (and happy) clients.
3. Link your point-of-sale system to your loyalty program
Loyal clients are the lifeblood of your retail business: 66 percent of US consumers spend more with brands they are loyal to. One way to foster that fidelity is through a loyalty program. But rather than doling out plastic membership cards, make your loyalty program mobile.
Shoppers scan their loyalty profile barcode from their phones at your cash register. Your point-of-sale system should pull up the shopper's account and show whether she has any rewards or special offers to redeem. Even if she doesn't, the cashier can give the shopper a warm greeting and thank her for her loyalty, thus cementing the relationship.
4. Connect your inventory system online and off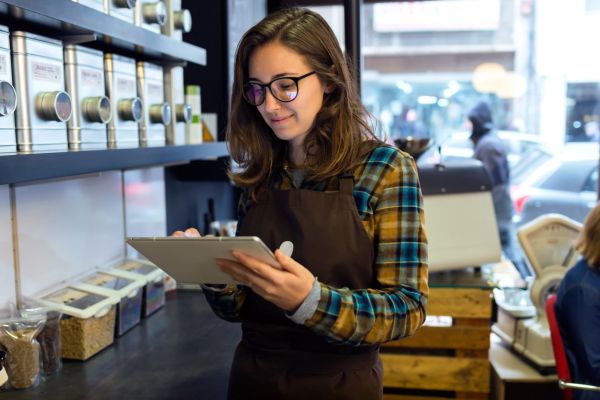 If you sell products in your physical store as well as online, you may struggle to keep inventory numbers up to date. What happens if a shopper buys the last red umbrella in your store… But then an online shopper orders it just moments later, before you've had a chance to update your online inventory? You're forced to cancel the online order, which doesn't do anything to strengthen your relationship with that customer. If you're updating your online inventory manually, you run the risk of this happening again and again.
If you use an inventory management platform that updates in real time, both online and off, you shouldn't have this problem. The software will instantly remove an item from your ecommerce store if it's sold in your brick-and-mortar, and vice versa.
5. Streamline invoice payments
If you invoice clients online, you want it to be as simple as clicking the "Pay" button to get the job done. If you're sending an invoice analog style (i.e. created as a Word document), that's not going to happen. But an online invoicing and payment platform makes it simple for a client to receive your email invoice, click to view details, then click to pay. Your clients can enter their credit card number (and even save it securely for future transactions) and be done.
It can also be a pain to chase after clients who don't pay their invoices on time. Use payment reminders (you can automate these) to gently remind a client who may have gotten too busy to remember to pay her bill.
6. Embrace the "mobile wallet"
Another way to expand the ways clients can pay you is through mobile wallets. Apple Pay and Google Pay are two popular examples, though retailers like Kohls also have their own mobile wallets baked into their apps. Customers save credit card details to their mobile wallet app on their phone and then tap to pay at the payment terminal.
Today's credit card processing terminals come with optional tap-to-pay technology, so why not upgrade your system to give people the payment option they prefer to use, especially if you're trying to reach a younger demographic? Among 18 to 34 year-olds, nearly 50 percent have and use a mobile wallet. And for the 35-44-year-old set, 44 percent use them.
It might push you out of your comfort zone a little to add new technology or processes to your payment system, but doing so gives your clients the ease of paying with a convenient payment method, both online and off. The happier you make clients, the more they will buy from your brand.
Christine Soeun Choi is an SEO associate at Fit Small Business specializing in digital marketing. Currently based in NYC, she has a background in business studies and math with a passion for business development. When not helping small business owners, Christine enjoys taking photos, exploring artwork, and traveling.