When searching your online store for the perfect product, what's the first thing consumers want to know once they've found it? The price, of course. Pricing is the most important consideration for consumers when making a decision to purchase something. Pricing is also what plays a major role when helping buyers decide whether or not to make a conversion.
So many elements factor into your pricing strategy. What's the actual value of your products? How do you display the pricing? What kind of discounts will you give? And so on, and so on. Here are five product pricing strategies that will help set you apart from your competition:
Displaying your prices
When displaying product prices on a website, companies will use something called choice architecture, which is a carefully strategized design in which choices are presented to consumers that makes an impact on consumer decision-making.
Products are not necessarily displayed in price order, but instead, the order is prioritized with the best products presented first.
Offering your best choices up front creates less of a hassle for the consumer, cutting down the time it would take for them to find what they searched for.
I'll use a real-life scenario here: My husband and I are taking two of his kids to Disney World in a few months, so just for fun, I visited Expedia's website to get an idea of how they would display their hotel room pricing if I did a search for the dates we would be there. Here's what I found: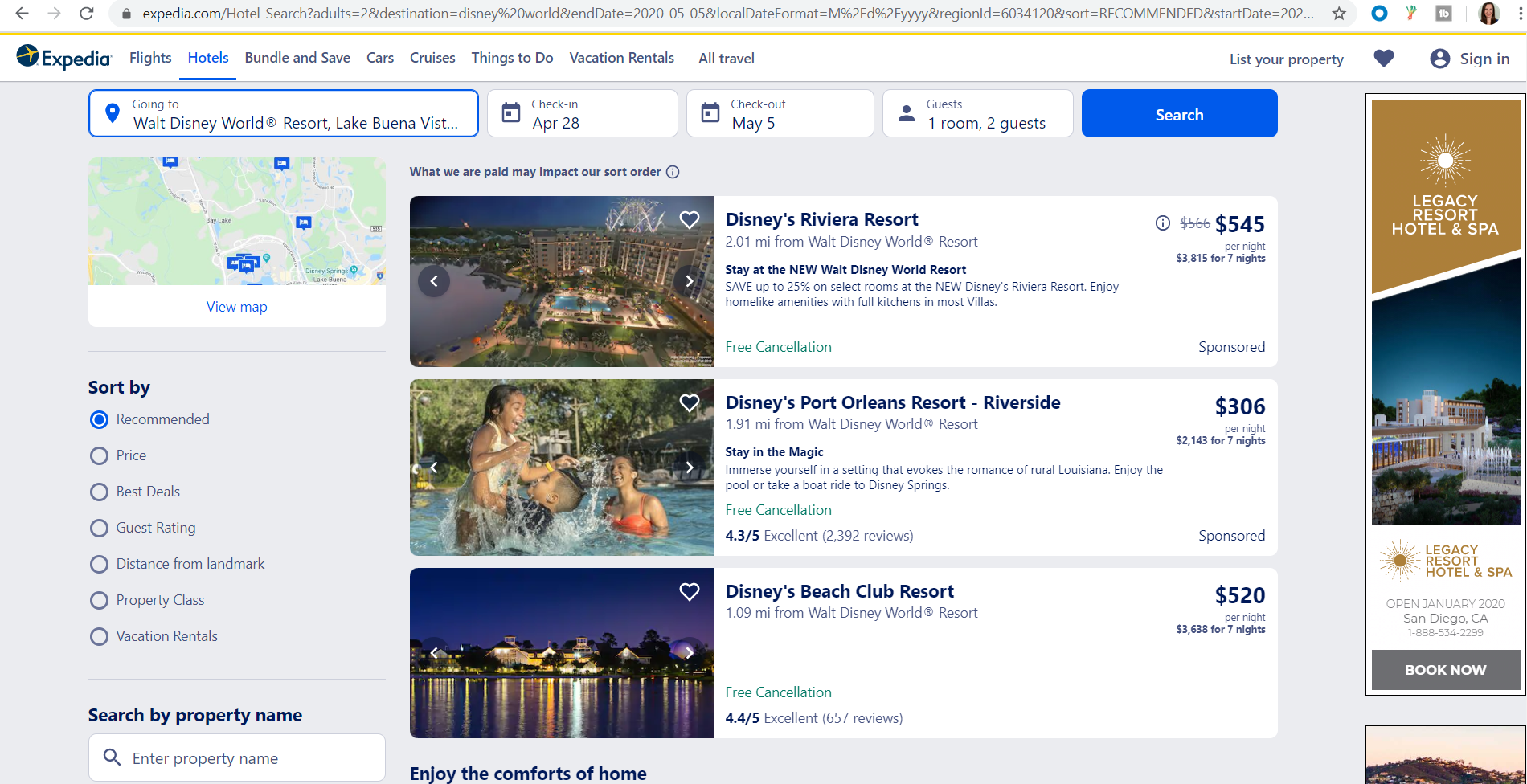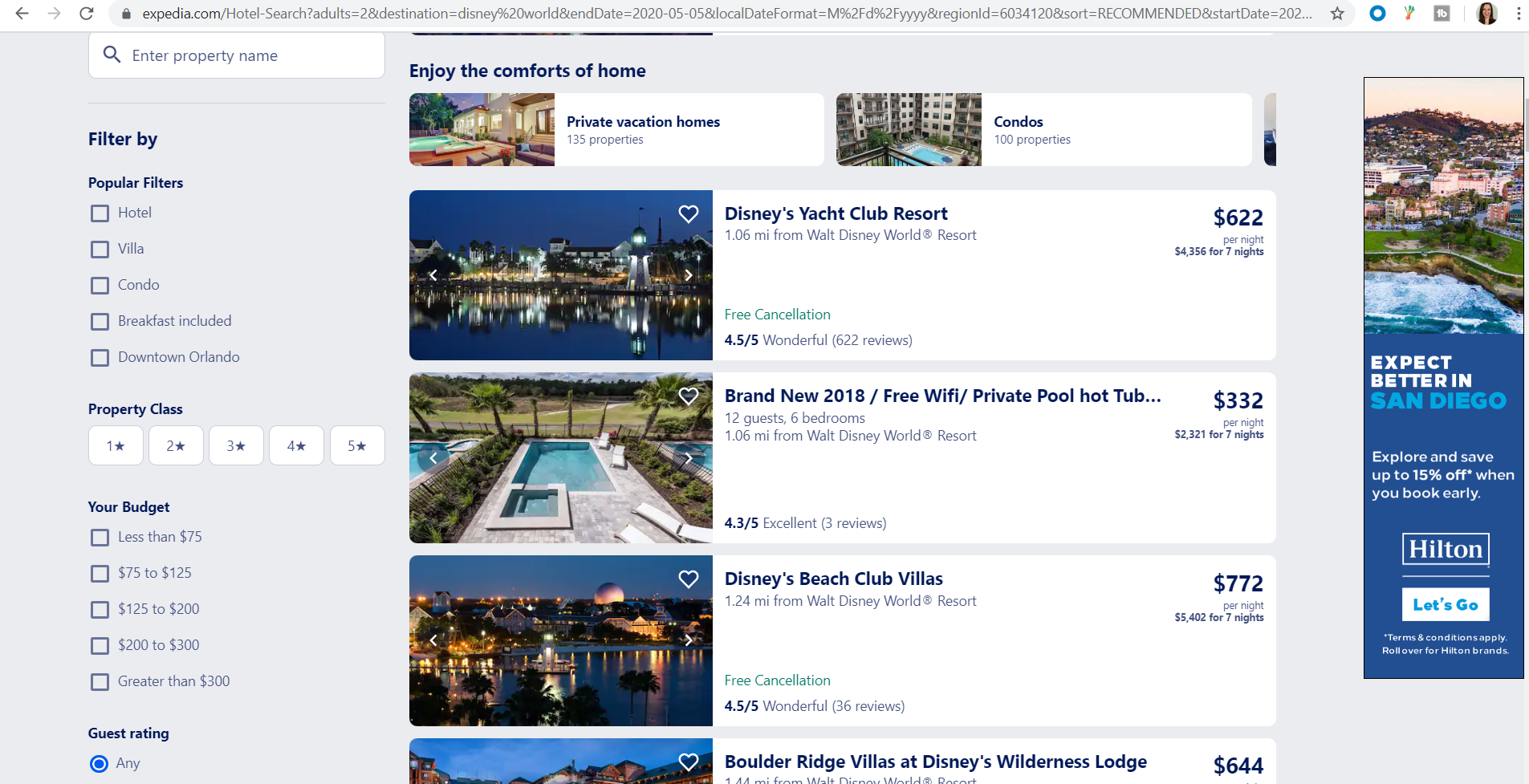 Sure enough, their pricing is not prioritized according to rate. Choice architecture organizes the context in which people make decisions. It takes into account the number of choices presented, the manner in which products are described, and the presence of a default option (which is a preselected option that consumers must deselect to choose something else) that can all influence consumer decisions.
Place a premium on your products
Placing a premium on your products or services creates a pinnacle of what you're offering. Listing a product as a premium allows companies to sell it at a higher price. Consumers who can afford it will gladly be willing to pay because they'll know they're getting the best product or service from your business.
Know your audience, if your product or services are directed toward a wealthy demographic, don't be afraid to list a higher premium. It can attract a core group of consumers who are actually eager to pay for what you offer.
Increase your prices
This might sound daunting, but it's effective. An impactful way to do it is to create a sense of urgency by stating a certain price is available for a "limited time."
How you time it is what's key. Offer an introductory period and urge your consumers to sign up for a service before the price goes up while you're running a sale.
A price increase is effective as it:
Generates leads with the potential of turning prospects into buyers who want to be grandfathered in before your prices increase
Demonstrates confidence that your product is popular enough to warrant an increase in price
Makes your product more appealing with a higher price, while also making your customer feel like they got a good deal by getting in during the limited time offer
Price low, then upsell
A clever way to capitalize on low prices is upselling. Upselling is the equivalent to impulse buying at the register when you're leaving the store. This is your opportunity to offer your customers more options and add-ons to their purchases that will complement the items they are buying.
If someone is buying a new printer for an extremely good deal, offer them more options at checkout in the way of ink cartridge refills and printer paper. Offer them at low prices as well, the add-ons will add up. It also creates convenience, as the shopper will realize they're purchasing everything they need in one shot and not having to go back online and buy the other items at another time when the pricing specials could be over.
The power of downselling and cross-selling
The concept of downselling doesn't have to have an undesirable effect on your profits, in fact, it's the opposite. Business owners can use a downsell strategy to get excess products off the shelves by targeting customers with an enticing price discount.
Let's say for example, you own a produce store. During your inventory that morning, you noticed a surplus in strawberries. This would be a good time to mark down the item as a downsell, but consider what consumers would want to eat with their strawberries. This is where you would apply a cross-selling strategy. Customers who come in to take advantage of the sale on strawberries would also be open to buying whipped cream, shortbread, chocolate sauce, or any other ingredient that might complement the fruit. The cross-sell items won't be marked down, which wouldn't deter customers from buying them and the store would still turn a profit due to a downsell and a cross-sell strategy despite the main item being marked down.
Having an online store would work in the same way. Program your site to prompt certain add-on items at checkout in the way of downsells and cross-sells with complementary items. If you see for some reason your customer has abandoned their cart, tempt them with a lower price for the item or free shipping, creating urgency by giving them a deadline. "Complete your purchase within the next 30 minutes and we'll throw in free shipping."
The takeaway is, your prices matter. Creating a pricing strategy takes a lot of consideration, planning and intuition on your part as the business owner. Sympathizing with your customers and anticipating how they would react to your product pricing strategy is imperative in whether or not they'll think a price is reasonable or move on to the next establishment. It's a troubleshooting game at first, but once you start getting a sense for what customers will accept and what they won't contribute to how the business will operate going forward.