Defining a clear and well-thought-out sales process goes well beyond simply knowing how to close a deal.
Your sales process is composed of a series of steps, which your sales team will encounter when escorting a prospect through the sales funnel. This procedure begins from the very first moment that your company makes contact with a prospect and will often continue long after the sale is complete.
An effective sales process encompasses all worthwhile customer interactions, from prospecting to selling and nurturing.
But, why does detailing your sales process matter at all?
Well, a clear, transparent process means that you can achieve the following:
An improved understanding of each stage of the sales pipeline
An opportunity to develop more sophisticated sales and marketing strategies
A smoother buying process for the customer
A better training process when training new hires and current staff
Additionally, the most significant benefit of having this clear-cut sales process is the fact that your business has the opportunity to nurture long-lasting relationships, which means higher customer lifetime value, reduced acquisition costs, and increased profit potential – all of which are vital lifelines for small businesses.
How to Create a Sales Process That Breeds Success
Before you can so much as talk about developing an effective sales process, you must first work out what your sales team's process looks like right now.
Once you're familiar with what you're working with, you can make decisions on what steps must be taken to improve or bridge gaps in the current system.
You can do the following things to help you formulate an official sales process that aligns with your company values and complements the way your sales team works:
Review historic sales data – Take a stroll down memory lane and look at each team members' sales contributions to identify strengths, weaknesses, and gaps in their knowledge or technique. Are there patterns such as prospects falling out of the sales funnel at a specific point? Is your team following up on opportunities promptly? How long is the sales process from beginning to end on average?
Spend time with each member of the team to learn about their processes – It's an all too common phenomenon for organizations to look at results over process. However, once the process has been finely tuned, you'll find that your results will significantly improve. This is why it's such a good idea to sit down with your team and find out how they're currently going about trying to turn prospects into customers.
A great way to get a dialogue going is to select a recent acquisition and ask the following questions:
Which platform was used to initiate the contact? Social media, email, phone call, etc.
How long did it take to get a response from the lead?
How often were you reaching out?
What points did you cover in your initial conversation?
Were there any sales objections put forward by the prospect? If so, what were they?
Was contact made with the customer after the deal was completed?
Based on the customer data you have stored away and the in-depth knowledge you've gleaned from the sales team, you can now breakdown the buyer journey into eight clearly-defined stages and identify what action must be taken before a prospect can move to the next stage.
The 8-Stage Sales Process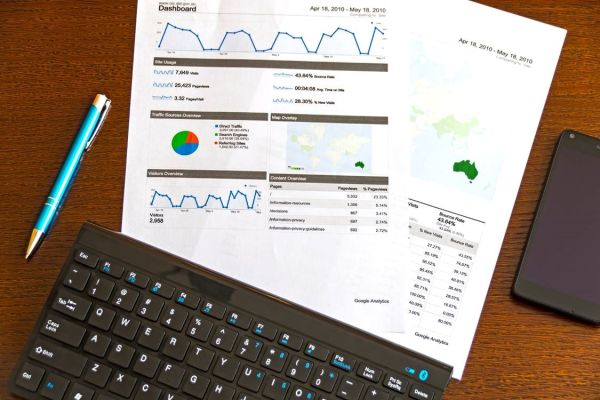 Even though, as we've, mentioned you should try to customize each sales process to suit the individual salesperson, these eight points are an excellent basis to start from and can be tailored further down the line where necessary. Depending on what information you've taken from the team, some processes may be shorter, and others may need to be a slight variation.
Stage One: Prospecting
Before you can sell anything, you'll first need someone to actually sell to, and this is where prospecting, or lead generation, comes in.
This stage involves curating a list of potential leads and conducting initial research to find out who they are, and if they'd likely be interested in hearing from your business. Sales professionals most commonly utilize social media, such as LinkedIn, their existing network, and referrals from current customers to find these leads.
If you've already got a solid foundation of customers, it's a good idea to spend some time creating customer profiles to help you visualize your ideal customer demographics. This will help the team segment your audience and help them tailor the tone of the messages they are putting out to different audiences.
Stage Two: Connection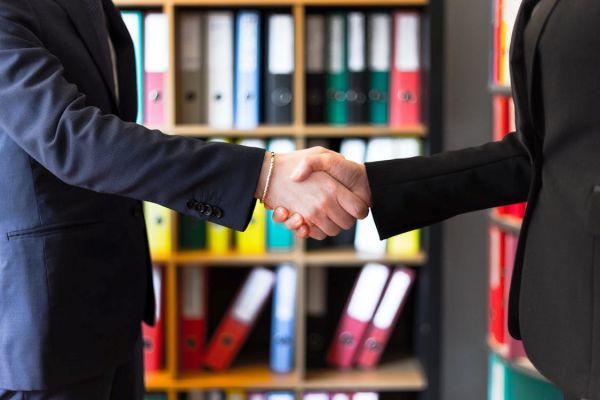 Every cold call or social interaction is the start of a new relationship with someone who could become a client. This connection phase is your only opportunity to make an excellent first impression, which is absolutely crucial if you want the chance to pitch how good your product or service really is.
But how can you truly make such a fantastic first impression?
Well, it's absolutely crucial that you're as relevant and affable as you possibly can be. Use all the information you discovered during the prospecting stage to your advantage to build a rapport.
The goal here is to convince this lead that you're the one who can provide them with value or a solution to a pain point – not just another suit looking to fill a quota.
Stage Three: Qualifying
During your first conversion, it's crucial that you ask qualifying questions. After all, you need to be pitching to someone who has the authority to make a decision.
LinkedIn can go a long way to answering these questions for you, but it's important to ask about any pain points or issues that you might be able solve after you've correctly assessed their needs.
It's crucial that you're asking the questions that will help you determine if they're likely to benefit from your product or service, ask yourself:
Do they fit the company's impression of an ideal customer?
How quickly can they make a purchase?
Do they need to assess quarterly or annual budgets before a decision is made?
By using something known as the BANT strategy, you can determine a lead's budget, authority to make decisions, requirements for the solution you're offering them, and the timing in which you are likely to get a decision from them.
Following this strategy means you can assess whether there is a mutual fit between the two parties without wasting your time and that of the prospect. Once you've decided that this prospect is worth your time, you can then go back and personalize your pitch to their needs.
Stage Four: Displaying Value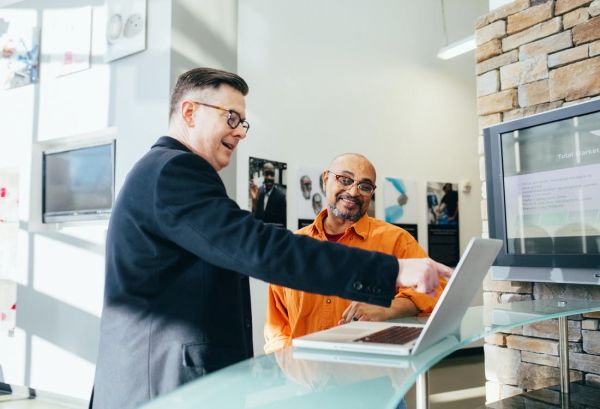 Setting up a demonstration gives you the opportunity to really display the value of your product. Whether you're setting up an in-person physical product demo or exhibiting a software via a video conference, research and prep really is the key to delivering an inspiring demo that wins the hearts and minds of your prospects.
The more you're able to personalize your demo to fit the immediate needs, budgets, and pain points of your prospects, the better position you'll put yourself in to really hammer home the value of what you're putting in front of them.
Place your product as the answer to the problem that faces the prospect's business and help them to understand what they miss out on if they don't pull the trigger.
Stage Five: Tackling Objections
Even after you've delivered your killer sales pitch, the prospect is still likely to have questions and concerns that you'll need to clear up before they're willing to make a purchase. This is not a bad thing. By listening to the concerns expressed to you, you'll have the opportunity to appreciate their stance and reframe this, and future, sale pitches accordingly.
At this stage, it's up to you to identify and address the sales concerns that you'll inevitably receive once your demo is over. Remember to reiterate the costs of missing out on your product – FOMO is a powerful psychological state of mind – while addressing questions on your brand, pricing structures, and anything else they may need clarifying.
Stage Six: Closing the Sale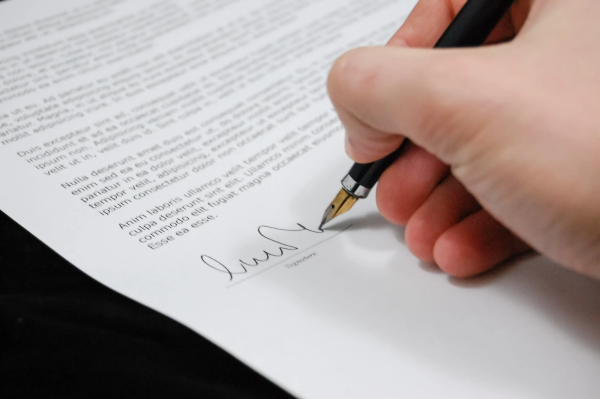 Now that you've addressed any major sales objections, you're homing in on the finish line, which means you're close to that all-important scribble on the dotted line.
First, you must put together a proposal, negotiate the finer points, and get approval from all the decision makers on both sides. Only then, can you land your latest customer.
This process can sometimes be lengthy and frustrating since this is the prospect's last opportunity to back out if they see fit. There are a few things you may consider to push the process along including:
Present a limited time offer, such as discounts for first-time buyers
Limit the number of products or packages available to the prospect to drastically decrease the chances of no decision being made at all
Stage Seven: Onboarding
The role of your sales team doesn't cease once a deal is closed. It's often a good idea to ensure that the same person who dealt with the customer throughout the sales process is the one that continues to ease the customer in during the onboarding process. This helps to create a sense of continuity and builds on the trust and value that the customer has already received from that person.
Onboarding will include anything from delivering the product, helping the client set up on your platform, or simply acting as the go-between from the customer to the person in the organization that will be dealing with them throughout their time with your company.
Not only should your sales team be involved in the onboarding process, but they should also be involved in any significant developments with that customer to ensure that they're in the loop when it comes to retaining that customer over the long term.
Stage Eight: Follow Up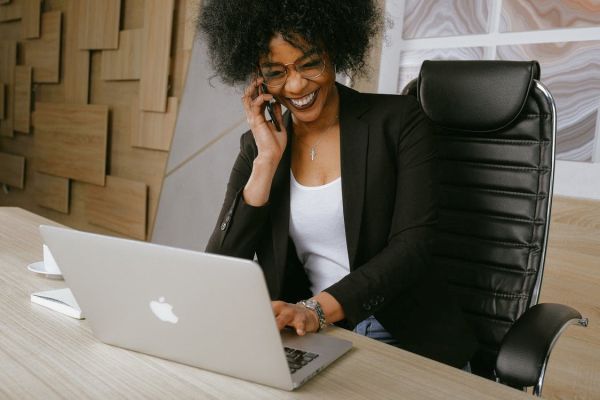 The last, and often-overlooked, stage is the follow up. One of the most significant errors any sales professional can make is failing to follow up enough. This is not only the case in closing new customers – the average deal will require five follow ups to close – but also nurturing long-term customer relationships and repeat buyers.
Nurturing customers involves supporting them even after the sale is made. This will often include answering questions and ensuring that they are still happy with the solution that you've provided for them. Be sure to stay in touch, keep communication lines clear, and look for opportunities to up or cross-sell to them.
Never Stop Looking for Improvement
After you've spoken to your sales team, looked at past sales, and created your sales process using the stages above, you can then begin to track activities and metrics to see where each step may need to be more refined for the individual.
As you continue to hone your processes, go back every now and then – maybe once a quarter – and investigate how these processes are impacting your team and the bottom line. It makes sense to do this frequently anyway, since changes in your business may necessitate changes to the entire sales process.
In many ways, your company is a lot like your house – even as you address one issue, there will be something else that isn't quite up to your satisfaction somewhere else. So it really is a case of continuing to strive for improvement.
---
Ben Harper is a sales specialist and founder of lead generation company, Meet Hugo.