What makes a business owner successful is knowing the difference between reactive customer service and proactive customer service. Reactive customer service occurs when a business must remedy a situation that went wrong after the fact. Proactive customer service nips problems in the bud long before customers reach out with queries or complaints. Being able to anticipate issues that may arise helps business owners stay in tune with their customers' needs, increasing the amount of respect built toward their brand.
Social media is a tool that has made this a lot easier for businesses. Prior to the sudden streamlined process in customer engagement, companies would have to resort to proactive customer service in the form of FAQs, forums, informative videos, etc.
Social media took proactive customer service to the next level, as it enabled companies to recognize trends in what would satisfy their customers in the types of problems and queries that would arise.
According to Bain and Company, "Customers who engage with companies over social media spend 20 to 40% more money with those companies."
Khoros also stated, "Research indicates approximately 67% of consumers now use social media networks like Twitter and Facebook to seek resolution for issues. Social media allows customers to effortlessly reach out to brands, so it's important to ensure your digital presence enables you to provide timely and personalized care."
Read on to discover the most effective ways to deliver proactive customer service by using social media:
Keeping customers in the loop
The great thing about having your brand present on social media, whether it's on Facebook, Twitter, Instagram, Pinterest, or all of the above, is that you know every follower is already supporting your brand, so anything you post captures their attention immediately by showing up on their feed. It's like having a built-in target audience and they're just waiting for the next announcement you make with bated breath.
This gives you a very conducive platform to be transparent about some potential issues that may arise with your products or services. If you foresee a problem, stay ahead of it by posting an announcement to your customers. Let them know they may experience some problems, in which case, your team will be there to support them until the problem is resolved.
It's also an opportunity to post updates as frequently as they're warranted. Utilize hashtags where appropriate as well, as they automatically generate a hyperlink directing your customers to a landing page that will keep them abreast of the status of the situation.
Now, some business owners may voice legitimate concerns over the fact that stating there are issues with their products or services may put their company front and center for criticism and manifest a wave of inquiries before anything even happens. However, it's better than the alternative. Supporting your customers through a problem rather than attempting to remedy after the fact will help you grow along with your customers and demonstrate your keen ability to monitor a situation and keep them informed at the same time, creating a sense of community rather than the customers feeling isolated and inevitably frustrated.
Take this example below form Amazon, a company that has proactive customer service down to a science. It posted on its Facebook page an announcement describing the protocols it will be taking amid the COVID-19 pandemic to keep its customers, employees and communities safe while still doing its best to operate at optimum capacity. The company stated it would have to reprioritize which products will need to be shipped to meet the needs of those who are demanding certain supplies, staying ahead of the potential questions and pushback some customers may have about the new temporary changes and delays in delivery.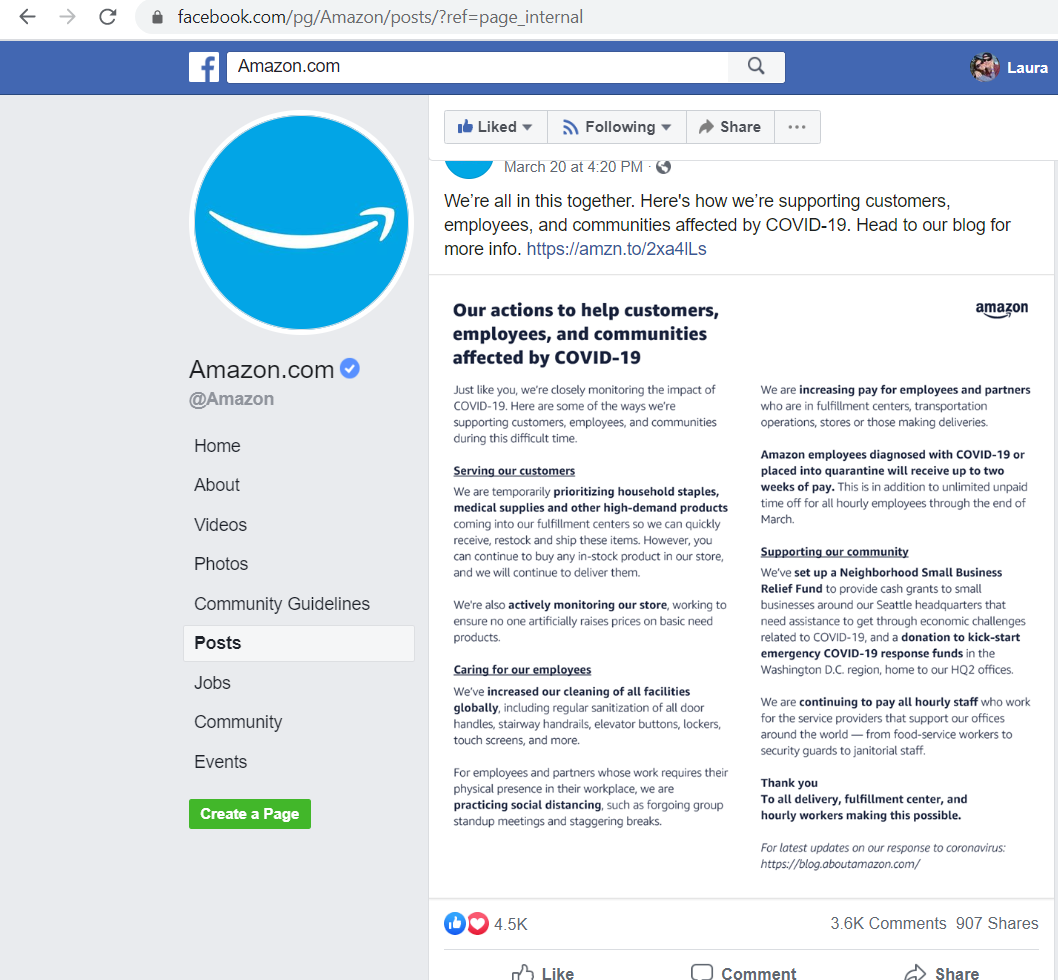 Use the chat feature
Another proactive step you can take is having your live chat feature activated at all times, which is most commonly found on Facebook pages. This way, you're readily available should a customer have a question about a product or is facing some ambiguity on how something works.
In the example below demonstrated by Instant Pot, its Facebook page automatically triggers its live chat as soon as you click on it, stating that it "typically replies within a few hours." The company also informs customers on potentially when they will hear back, putting a moratorium on customers feeling neglected when they don't receive an immediate response, thinking the chat feature is there just for show.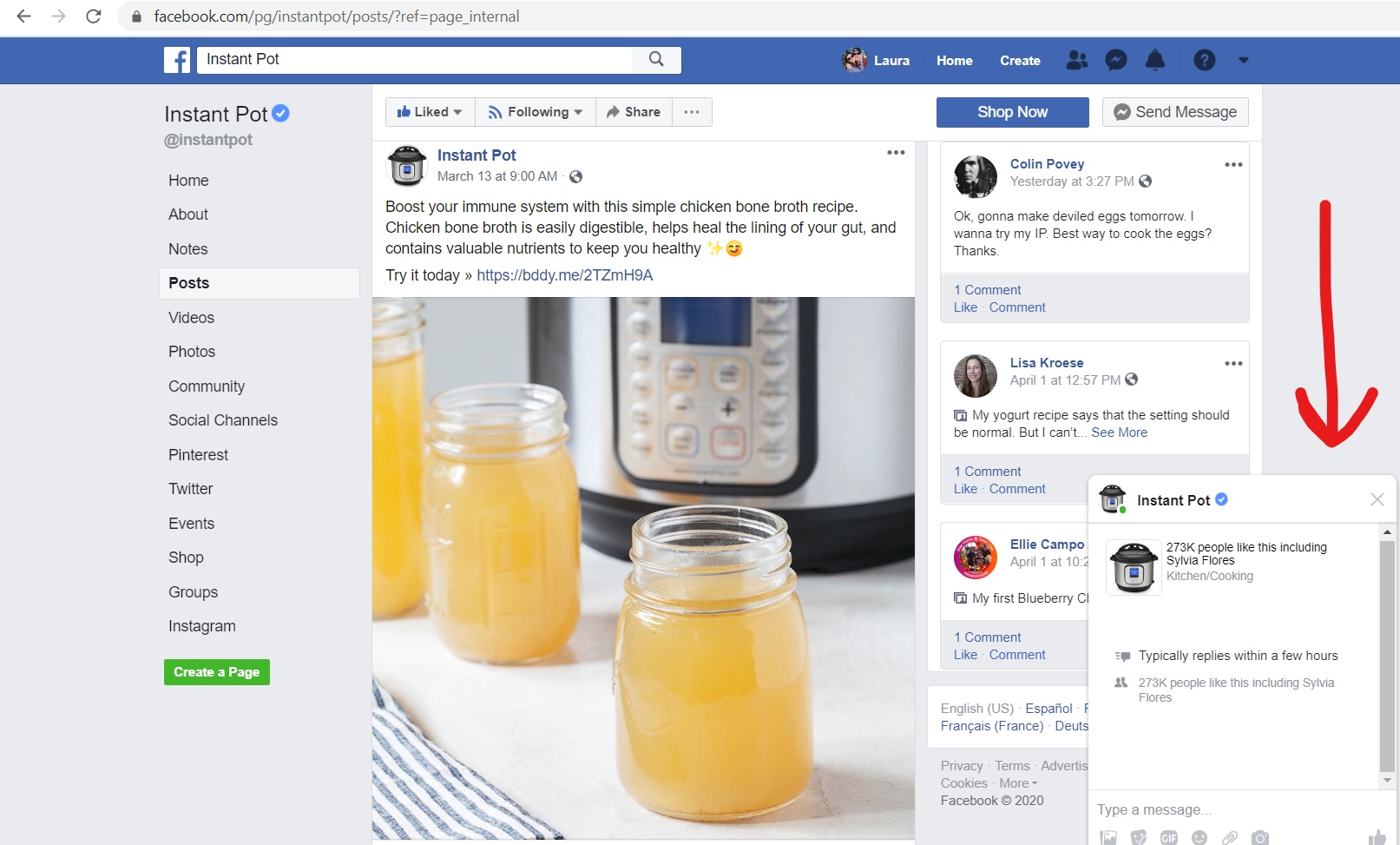 Having your chat feature activated at all times also builds trust and loyalty, formulating a more genuine relationship with your customers who know they can rely on you, even if you're not able to get to some of them right away. Being upfront with your customers as much as possible is always preferable–they'll appreciate the honesty.
Quick tip: If you want to gauge the legitimacy of a brand on social media, always look for the blue checkmark, which is indicative of the company's official page and not an impostor.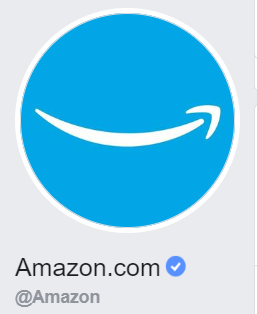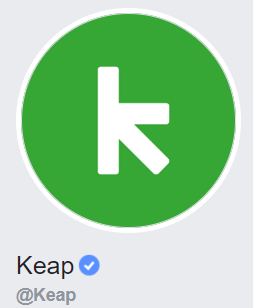 Constantly monitor your social media pages
Set up alerts so that any time a hashtag or keyword mentioning your company gets posted on social media, you'll be the first to hear about it and be able to stay on top of complaints that could potentially damage your company's reputation, especially if the issue is exaggerated or just isn't true. Your company needs to be protected, and staying on top of your notifications and doing damage control is the only way to prevent a horrible rumor from spreading like wildfire.
If someone @ mentions you in a comment thread (because those can easily get out of hand and then the comment just gets buried) complaining about horrible service they experienced in one of your stores, for example, an alert will come through, helping you quickly find the customer in question. From there, you can address them personally either through direct messaging or in the same comment thread, offering a solution and demonstrating to the other customers that you regret what happened and publicly offer a way to resolve the mishap.
You do not want a negative comment about your company being in the public eye for too long without addressing it, giving other customers enough time to make their own judgments against your business.
Be proactive
Proactive customer service is not just a practical business tactic, in this day and age, it is 100% necessary. Today's customers not only expect seamless and personalized interactions with brands, they demand them. Keep your competitive edge by providing bona fide proactive customer service on social media platforms that other companies aren't. It will help you stop problems well before they develop, meet the needs of customers and strengthen the bonds with your established army of brand ambassadors.