With the holidays just around the corner, it's more important than ever to look into how your business handles nurturing its leads.
While there is a special link between fostering goodwill between businesses, partners and customers throughout the year, taking a look at the emotional attachments consumers have to the holidays is a fascinating glimpse into the psychology of a shopper's mindset.
If you've been struggling with finding a test market for improving retention rates or are trying to find fresh faces for your network, there are few better ways to make fast friends than by going above and beyond what is expected of you.
The true art of the deal
The very basics of learning to craft a sales pitch will almost inevitably include the art of being personable and following up on leads, yet precious few helpful guides step deeper into why building a tangible connection is so important in a business setting.
A study performed by the University of Mannheim revealed an impressively large link between customer approval and a willingness to spend money while also discussing the ramifications of disappointment theory. We're simply wired to build positive mental connections in enjoyable encounters even if that enjoyment causes us to part with money.
Yet it also touches on why the art of going above and beyond is so vital. Disappointment theory discusses how the perception of a positive deal can be negatively impacted if the outcome isn't as great as originally theorized, even if the outcome is still overwhelmingly positive. For example, winning the lottery is a positive, but winning an award lower than a jackpot can have an unsettlingly negative reaction from those who just came into a large sum of money.
From a customer standpoint, feeling as if a business went out of their way to improve an experience both combats disappointment theory while also playing into overall satisfaction and a willingness to continue patronizing a business. On the side of business deals and investments, bringing an emotional edge into deals can help curry the favor of angel investors and other prospects who keep an extremely conservative view of their potential investments, among other perks.
Finding the right route of communication
In the context of fostering a positive future outlook on the often painful exchange of money between hands, sometimes context really is the strongest part of the deal.
HelpScout published an extensive consumer behavior report that touched on the importance of wording and rethinking a sales approach to reach a wider audience. For example, they cite a Carnegie Mellon University study that included the insertion of the word "small" into the description of a fee that resulted in a 20 percent jump in customer response among those described as tight spenders.

Image credit: HelpScout
Their report goes on to detail other interesting consumer quirks, but one of the most vital things to take away is how key phrasing can be in reaching others. Consider the difference between having adequate knowledge to avoid mishaps versus having that same knowledge and having evidence of that knowledge with accreditation to back it up. In one instance, the word of a corporation is only as good as its last few shows of competence, whatever they may be; on the other, a body of some sort has vouched for that competence and helps to downplay consumer fears, even if there is no vital difference between the two parties.
It's also important to stress that this isn't free license to endlessly rehash the consistency of an organization, as there is a very real undercurrent of distaste with businesses that gloat, and a perceived air of falsehood that can fall onto an otherwise well-meaning organization. The distinction lies in knowing how to connect with an audience without simply stating that your business is upstanding and just. For fans of literature and film, it's the age-old rule of showing rather than simply telling.
Tapping into holiday spirits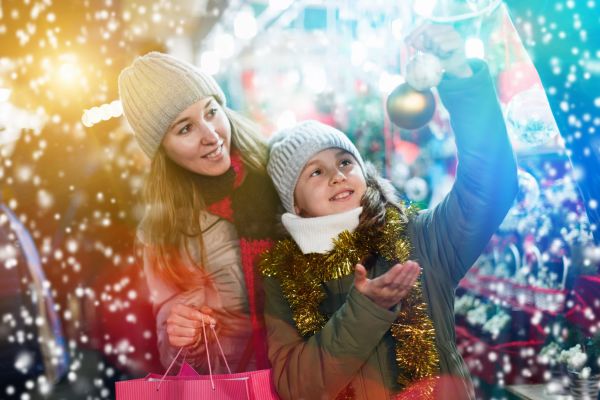 By this point, hopefully, you've started to suspect there is a very clear reason why the holiday season is a launchpad for improving lead nurturing, and you're almost certainly correct. In fact, there are a short multitude of reasons:
Improved customer intake as spending increases
Higher likelihood of impulse purchases
Increased businesses from unlikely sources
More varied consumers to draw data from
Season-specific emotional attachments to following polite etiquette
Leveraging the strengths of your business through the holiday season is at the heart of retaining consumers through a period of high intake and beyond the slower months once the initial excitement of the holidays die down. However, it's not always as straightforward as offering coupons and a friendly smile as someone leaves.
Eventage promoted its twentieth anniversary through a community outreach event that revolved around charitable donations and a wholehearted effort to better under-served portions of its local community. Following the theft of Christmas decorations from a New Raleigh business, incensed locals turned their negative emotions into positive through the foundation of yet another charitable event.
These sorts of acts may feel hollow and corporate if mishandled, but the truth of the matter is that a positive thing done for the wrong reasons is still a net gain for the world. Not every business is willing to help pay for an employee's surgery yet the value it generates in goodwill, customer interest, and even the possibility of gaining long-term employee loyalty for a relatively low cost is difficult to overstate. At worst, consider it a mild operating expense that can pay off unexpectedly in the future.
Bringing it all together
With the foundation of maintaining future interest in your business well in mind, putting each of those elements together into a cohesive plan of action can take more work than a social media post.
If you've already established a mailing list and have a repeat customer base that has shown interest in your products, it may be time to push towards narrowing your focus onto the core demographic of your consumer base, while also trimming the fat from endeavors that aren't paying off in the long-term.
Sixty-six percent of businesses reported their greatest difficulty in their lead nurturing programs is developing targeted content. Unfortunately, 71 percent also reported they saw the greatest benefit in the same program as a result of improved targeting and relevancy in their product offerings and ad campaigns, making the scenario difficult to remedy without a solid course of action to follow after that precarious first mass email hits a client's inbox.
Diving into the finer points of developing targeted campaigns and employing data analytics is its own mountain to be climbed, but it's just one part of the bigger picture that makes up proper customer targeting and follow-up, which can be acomplished through a tool like Keap.
Approaching the holiday season like a fairly safe test bed for new ideas could help improve the 17 percent spending boost many businesses see from repeat customers near the end of the calendar year. If your current method of sorting data and appeasing clients isn't working out, tapping into the emotion of the holidays might be the key in shaking up a stagnant plan.
Don't be afraid to reach out to your customers. In reality, many are looking for a relationship with a business that makes them feel as if their experience is key and that the money they spend is going to a company that either cares about them as a person or supports those around them. If you can't manage to showcase a willingness to receive feedback and appropriately shift your focus to better serve those who make up the core of your consumer base, don't be surprised if their dollars wind up going elsewhere.
Philip Piletic's primary focus is a fusion of technology, small business, and marketing. He is an editor, writer, marketing consultant, and guest author at several authority websites. He'd like to thank The Box Reviewers for their help with this article.