Keap integrates Stripe to improve checkout completion and fraud protection for customers
Stripe becomes a preferred global payments provider to make it easier for Keap customers around the world to accept payments
Chandler, Ariz.– March 30, 2020 — Keap, a CRM and marketing automation platform for small business (formerly Infusionsoft), announced today that integrated payments for all three Keap platforms—Keap Grow, Keap Pro and Infusionsoft by Keap—are powered by Stripe, the global technology company that builds economic infrastructure for the internet. The partnership with Stripe enables Keap's 250,000 customers globally to pay directly on an order form or invoice, and is designed to help customers improve checkout completion, fight fraud and scale faster.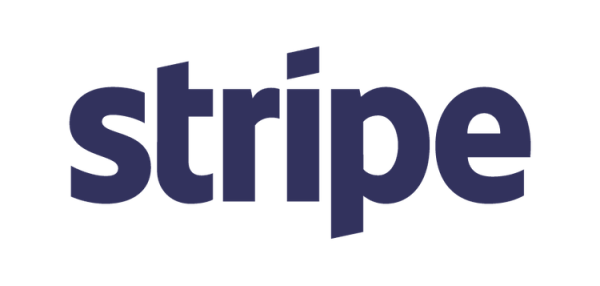 "At Keap, we understand that getting paid can be one of the biggest challenges as a small business owner," said Clate Mask, Keap's co-founder and CEO. "Making this process easier and faster is a top priority for our customers. Every minute spent chasing down an invoice or manually processing a payment is a minute spent away from your product, customers or service."
As one of Keap's preferred global payments partners, Stripe will power payments for all Keap platforms in North America, Europe, Asia and Latin America. Keap is consolidating a number of providers and promoting Stripe as a preferred payments partner to customers. Keap is bringing Stripe's global reach, innovative payments technology and advanced fraud prevention tooling to its customer base.
With Stripe, Keap customers in North America, Europe, Asia and Latin America can easily accept payments in over 135 currencies. The integration saves Keap's global customer base time and resources they would otherwise spend chasing down invoices or manually processing payments.
Powering hundreds of billions of dollars for millions of businesses annually, Stripe's technology and enormous behavior network optimize checkout conversion and boost authorization rates for Keap customers, ultimately helping them make more revenue.
Keap customers will have access to Stripe Radar, a set of machine learning-powered fraud tools. In addition to the fraud automatically blocked by Stripe, Keap customers can also set specific rules for edge cases specific to their business. Radar is constantly learning from and adapting defenses based on Stripe's network and blocks payment fraud for Stripe's users globally to the tune of $500m each month.
Keap is also joining the Stripe Partner Program as a Verified Partner. Stripe Verified Partners undertake a rigorous security and verification process, so that businesses can be confident in the quality of the partner's integration with Stripe, as well as more easily find new partners. Verified Partners receive enhanced benefits, including access to millions of Stripe users through a page in the Stripe partners directory, exclusive invites to product betas, dedicated partner support, and more.

"Keap's customers can focus on their business while Stripe works in the background to maximize their revenue and protect against fraud," said Jeanne DeWitt Grosser, Head of North America Revenue and Growth. "Stripe's global reach will help drive Keap's international expansion and enhance payment capabilities for their customers globally."
To learn more, visit Keap.com/stripe
About Keap
Keap is on a mission to simplify growth for millions of small businesses. For 18 years, Keap has helped small businesses get organized so they can deliver great service and grow sales. The company pioneered CRM and marketing automation software for small business and today serves more than 250,000 users globally with its Keap Grow, Keap Pro and Infusionsoft products. Headquartered in Chandler, Arizona, the company is funded by Goldman Sachs, Bain Capital Ventures, Mohr Davidow Ventures, and Signal Peak Ventures. For more information, visit www.keap.com or connect with us on Facebook.
About Stripe
Stripe is a technology company that builds economic infrastructure for the internet. Businesses of every size use the company's software to accept online payments and run technically sophisticated financial operations in more than 100 countries. Stripe helps new companies get started and grow their revenues, and established businesses accelerate into new markets and launch new business models. Over the long term, Stripe aims to increase the GDP of the internet.