Wheels are in motion. For those who own a business, it's either hop on board or get out of the way!
Savvy entrepreneurs are embracing business automation and are finding today's innovative and sophisticated, yet user-friendly, technology is empowering them to overcome everyday obstacles and to grow their business. The best part is this automation isn't solely reserved for big businesses with deep pockets. It's also transforming how small brands operate, enabling them to generate greater revenue using fewer resources.
Just like the behemoths, small companies are incorporating automation into key aspects of business, from lead capture to sales to customer service—and everything in between. And by automating repetitive processes within these realms, small business owners are liberating themselves and their employees to spend more time on big-picture strategies centered around expanding their company and solidifying its presence in a crowded marketplace.
So, what exactly is automation?
Automation, simply defined, is the use of technology and software to assume control of processes. Its goal is to boost efficiency and reliability. Successfully incorporating automation into a business can reap many benefits, including lowering its costs, enhancing its productivity, and limiting its errors, to name just a few (see Chapter 2 for more).
A popular (and silly) misconception about automation involves the notion that small businesses must retool their workforces, replacing human employees with high-end robots, if you will. Granted that's a fun premise for a sci-fi movie, but it's not exactly what's going on with today's automation. What is going on is that small business owners are intelligently automating critical areas of their operations—and then wondering why they waited so long to do so.
Implementing automation doesn't necessarily mean a small business needs to spend a (insert throat clear) "bot-load" of cash on high-end hardware and intricate software that features the latest bells and whistles. In many cases, it simply uses basic technology to reduce or eliminate human participation in a task. With even the simplest automation in place, a small business owner and his/her employees can focus on more crucial and fun tasks, and those elements of the business that greatly need the human touch, which shouldn't be forgotten.
Automation can take many forms, including email automation, sales/sales pipeline automation, and business process automation, to name a few.
Here's a closer look:
1. Email automation
Per wishpond.com, there are 3.2 billion email accounts worldwide, and 91% of email users check their accounts for new messages daily. With those eye-popping stats in mind, it's easy to understand why email automation is such an integral part of a successful small company's efforts.
Creating and sending automated emails to customers and potential customers can help a small business grow without having to invest valuable time and effort beyond the initial set-up. Innovative software can efficiently take the place of a business owner and/or an employee in sending emails. What used to take a human hours to complete is being accomplished in moments via automation.
Smart small businesses are implementing automatic email campaigns to send relevant information to a customer or potential customer when that person meets a certain trigger. And while it might sound rather impersonal, email automation, when done correctly, can create valuable relationships through personalization.
For more insight, check out 20 tips for sending automated emails without sounding like a robot.
One specific email segment in which automation has made a huge impact is email marketing. According to a recent survey conducted by MarketingProfs, more than 44 percent of email recipients made at least 1 purchase as a result of a promotional email.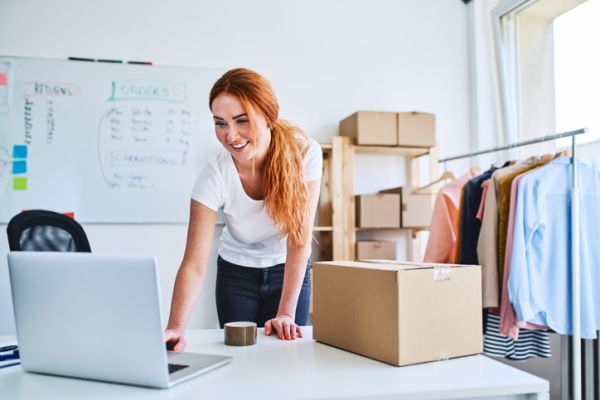 2. Sales/sales pipeline automation
A sales pipeline is a business concept that involves moving prospects through the various stages of the sales process until they make a purchase. Automating the pipeline greatly helps a company's sales staff follow a potential customer's path through each stage of the purchasing process, and careful management of the sales pipeline through such automation enables the sales staff to convert more prospects into sales.
From writer Amy Saunders, in Keap.com's "In the Pipeline:"
"Using automation software in your sales process ensures that every lead is accounted for, that contact information and notes are readily available, and that you always know what you need to do next to move the deal along. With that information, you can more accurately make revenue forecasts and process changes that result in noticeable business improvements. You don't need software to close a sale. But when you use it, you can close more sales, more consistently and more efficiently—allowing your business to grow and succeed."
3. Business process automation
Business process automation (BPA) leverages technology to execute recurring business processes. In other words, instead of having its employees perform menial and simple tasks on a day-to-day basis, a business turns to software to take care of such time-gobbling—and often mind-numbing—duties.
BPA also curtails human error by routing key data to the proper person at the right time via user-defined rules and actions.
Some commonly automated processes:
Lead nurturing
Customer support
Invoicing
Collections
Payroll
Automation is expected to grow exponentially in 2020 and software, such as Keap, can manage a company's routine chores, plus other more challenging tasks.