Every agency owner needs to have a trusted community of like-minded individuals around him or her to be able to go to for support, advice and, learning. Even better if that trusted community is based on a platform that your agency specializes in and can monetize. For my agency, that is the Infusionsoft by Keap Certified Partner Program.
Infusionsoft by Keap has invested in developing the world's best-certified partner program, a global community of agency owners and consultants focused on delivering best-in-class services using the world's most powerful small business CRM system.
Their program provides you with training, masterminds, events, partner managers, a private support network, a rich suite of tools to help you grow in your business, and the freedom to grow and connect how you want.
After joining their program, in the first year, I saw an additional $90,000 in my business revenue. The second year their partner program provided me with an additional revenue of $180,000. The third year I saw a revenue lift of $301,000 and, in my fourth year, we are on track to see half a million dollars of added revenue infused into the agency.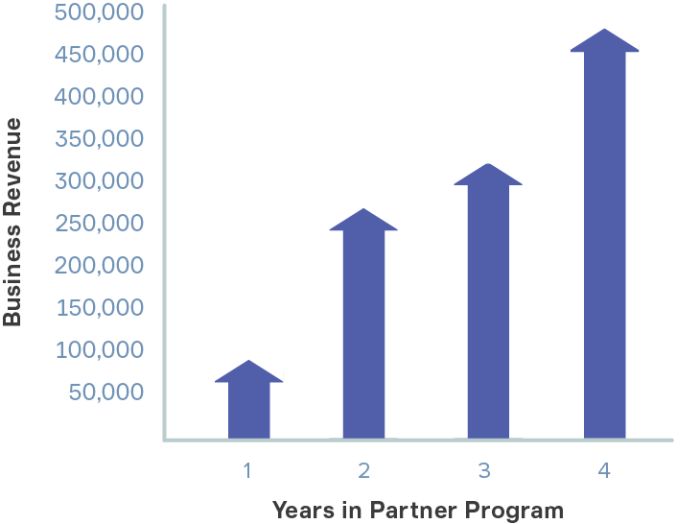 If you are serious about being the best in what you do and desire the absolute best in technology, partners, and resources, I strongly suggest you join the Infusionsoft by Keap Partner Program.