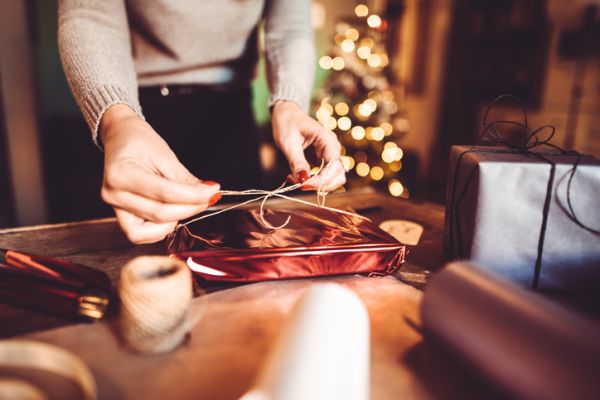 Luc Stokes, founder and president, Degree33 Surfboards San Diego, California
The same strategy that helps big-box stores sell electronics also works on handmade surfboards, Luc Stokes has found. For the past several years, Stokes has offered Black Friday discounts on Degree33 surfboards, finding that the Thanksgiving-weekend sale suits the mindset of his customers.
"They're mentally in a position of, 'This is when I'm going to buy whatever I'm going to buy,'" Stokes said. "I'm going to buy my microwave, my Blu-ray player— oh, there's also a sale on surfboards."
And like the big-box stores, Stokes starts hyping the sale early. Two weeks before Black Friday, Stokes uses Keap to ask all of his contacts whether they'd like to join an early notification list for Black Friday details. By joining the list, customers also get access to the sale four hours earlier than the general public. When customers opt in by clicking a link, the software automatically tags them appropriately, allowing Stokes to deliver on the promotional emails they asked for.
Over the course of Thanksgiving week and weekend, the early birds receive about twice as many promotional emails as the contacts that didn't sign up. From Black Friday through the weekend, Stokes sends a series of increasingly urgent, automated emails about the promotion: $100 off of a purchase (the average sale is $550). The same offer, previously unadvertised, is offered on Cyber Monday as a last-minute bonus.
By the end of the four-day promotion, Degree33 typically brings in more than $150,000 in sales. And, it turns out, the early birds caught (or bought) the worms: Stokes estimates that 80 percent of weekend sales stemmed from the early notification list.
1. Remind customers about abandoned shopping carts
Your holiday deal was so irresistible that customers had to find out more. But if they clicked the offer link in your email and never completed the order form, don't take it personally: Studies suggest nearly 70 percent of online shoppers abandon shopping carts.
Why? It's probably about money. More than half of shoppers place items in their carts because they want to see their shipping and total costs, according to comScore. But 40 percent treat the shopping cart like their version of Pinterest, storing items in the cart for safekeeping. And 29 percent are still shopping around before they decide to buy.
Win back those customers by using automation software to send a series of reminder emails when a customer clicks a link to an order form but doesn't make a purchase. Put a holiday spin on the prewritten emails: "I know how busy the season can be, so I wanted to remind you that you left something in your cart." To alleviate concerns that might prevent customers from buying, you might mention shipping information, your return policy or your customer service support.The emails—sent the day after and week after the cart was abandoned, for example—include a link back to the product for the customer's shopping convenience.
2. Ask customers to refer a friend
While customers are in the mood to give (and to receive gifts) this season, offer incentives for customers to refer a friend to your company. Using automation software, send an email to existing customers that directs them to a web form. When a customer enters a friend's email address, both parties receive a promo code for an offer, like $10 off of of their next purchases.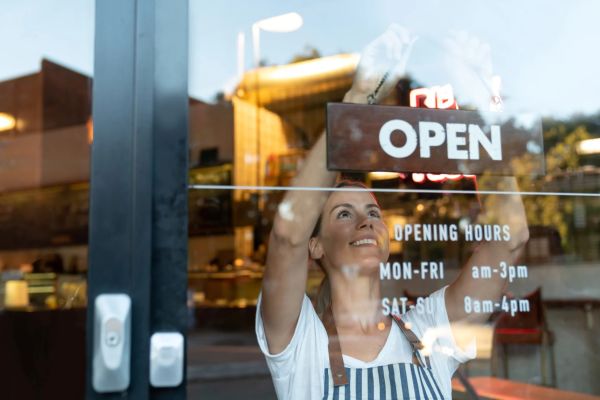 With referrals, everyone gets a gift: Customers and their friends receive a little holiday cheer, and you gain more contacts for your list. (But be sure to ask new contacts to opt into your communications so they don't treat you like a spammer.)
3. Stay in touch after the season ends
When the gifts have been opened and the fridge is devoid of leftovers, the holiday season is over for most people. But for your business, it doesn't have to be.
Now that customers have become better acquainted with your business, find ways to continue your conversation with them into the new year. Follow up by asking customers for feedback on purchases, recommending similar products or sending reminders to use gift cards. Or keep the giving spirit alive by sending a thank-you gift, like a gift certificate or a promo code for a discount, to customers who made a purchase during the season.
And after that? Once the new year arrives, Valentine's Day is only 45 days away. Now's a good time to start planning your campaigns.