As an entrepreneur, I will tell you, it's not easy to run a business. There are many things to look after, but the most important thing is your customers.
That's because it's your customers who decide whether your business will succeed or fail. Therefore, it's very important to make them a priority and to ensure they're satisfied.
Knowing your customers is critical—and it's the secret to success. When you're aware of their struggles and pain points, you can deliver products and services to them that can solve their problems.
I've often seen marketers struggle to understand their customers. Most of them lack the skills of social listening. In most cases, market or customer research is overlooked because marketers fail to realize it's an important step.
Knowing what drives your customers to make a purchase will help them trust and rely on your business more. You should be able to interpret their problems and provide them the solution they need.
There are many effective ways to understand your customers. Here are five methods you can try; I've employed them all and they definitely get results.
1. Live chat system
Live chat systems were not always as good as they are today. Back in the day, they were slow and outdated. But thankfully, we don't have to deal with slow live chats anymore.
Today, live chat systems are considered to be one of the more important lead generation tools.
You can use live chat systems to engage your customers and interact with them efficiently.
There are several apps that you can use including Intercom or Livechatinc. Using these apps enables you to collect surveys from your customers, and to ask them specific questions that will help you understand why they visited your website and what they like about your product or service.
These questions are very important, and you can get answers to them through live chat and then use the responses to learn what your customers want in your product.
The good thing about using these apps is that they allow you to create targeted lists of current customers and visitors. An easy example would be where you can target a message to people who have signed up for your product in the last 30 days but still haven't used it. This is your opportunity to ask them why not.
Asking such questions will help you understand the type of customer that actually uses your products.
HAPPY NEW YEAR! Check out Keap's 2020 Small Business Marketing Trends Report
2. Ask for customer reviews
This is my favorite way of getting to know my customers. You can visit my business website to see reviews I've received.
It's not only me—many marketers consider reviews to be an essential tool.
Reviews help you to understand what your customers want or what they like about your products or services. Based on the information provided within the reviews, you can form your digital marketing strategy.
Ask your customers to submit a review about their experience. You will gradually see patterns in the reviews you receive. These will help you know what's right and what's not with your products.
You can get started by using Yelp or email. If you have a popular product, getting reviews becomes easy.
Reviews can give you useful insights into customer problems and how you can improve your product. Most importantly, it helps you understand your customers better.
Spread the word about Keap and earn cash. 💲 💲 💲 For everyone you successfully refer to Keap and Infusionsoft by Keap we'll pay $100! Get started below👇 https://t.co/4UEpIADu44 pic.twitter.com/5WC19E7XaA

— Keap (@KeapGrowing) January 1, 2020
3. Drive engagement with Appcues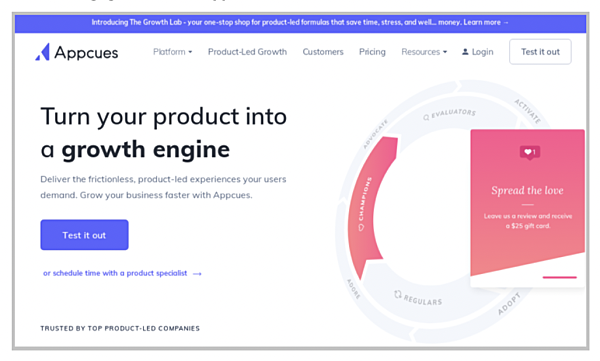 Appcues is one of the more popular SaaS products available. It's very useful in delivering targeted messages to anyone on your site. It's quite similar to Intercom, but it puts more focus on messaging and giving callouts. However, this is based on the steps taken by people on your site.
One of my favorite things about this tool is to get customer feedback at each stage of the conversion process. After each tutorial, Appcues asks if it was helpful. This helps you understand which steps are working and which aren't.
The tool is also helpful in delivering surveys in a more subtle format.
4. Use A/B testing and optimization tools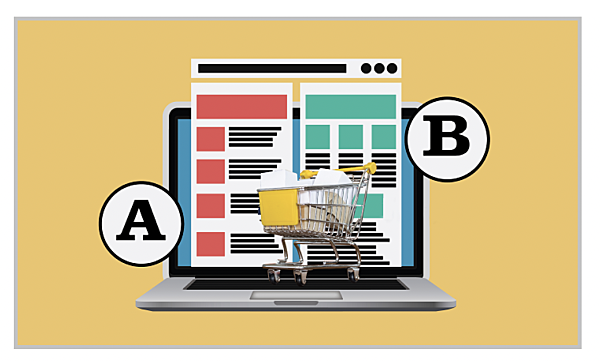 If you're serious about understanding customer behaviors, you need to use A/B testing and optimization tools.
Through an experimental approach, A/B testing and optimization tools can help you create a detailed user persona for each channel you experiment and, more importantly, address your customers' needs.
To know your customer through deep insight, it's very important for you to run a series of A/B tests based on the data you gather by using heatmaps, scrollmaps and surveys available on the A/B testing platform.
The tools will help you identify key elements on your website that need a deeper look.
A/B testing and optimization tools are very helpful in discovering growth opportunities in the customer life cycle, and can help you drive revenue and growth.
5. Email a survey to your list
If you're not up for live chat or any other forms of engagement, then you can simply send an email survey to your customers.
This is an older method, but it's very efficient. Email surveys are considered to be one of the better ways to communicate with your customers.
To boost your sales, it's very important for you to know why your customers are converted.
It's true that calling your customers is a good option, but customers usually don't want to talk to you. This is why emailing is better, and it has better potential for a larger response rate.
You can start by creating a form on Google. In the form you should ask important questions, such as:
What company do you work for?
How would you describe our product to your friends?
What made you buy the product?
What benefits did you get by using the product?
Did you have any questions before buying the product?
What changes would you like in the product?
All these questions will help you learn what your customers think about your product and how you can improve it.
Conclusion
Listen to your customers carefully. If you don't pay attention to their problems, you'll never be able to understand them.
You can use as many tools as you want or take surveys, but if you don't pay attention to the feedback, it's of no use.
For example, when a devoted customer gives you a negative review, you should pay attention to what they say. This will help you understand what the problem is.
If you're taking surveys, you should look into the answers provided by them. This will let you know whether they're happy with your products or not.
The more you interact with your audience, the more you get to know them. This will help you grow your business and earn more money.
About the author
Bill Acholla is an experienced and highly skilled digital entrepreneur who has worked with some of the best and most recognized brands to build their online presence. If you want to promote your business through visual content marketing, check out his business blog at billacholla.com for more tips.