You left your corporate 9-5 and leapt into entrepreneurship to finally have the freedom and lifestyle you've been dreaming of. Yet, somewhere along the way, your dream turned into 70-hour weeks and less money than you made as an employee.
You got into the coaching and consulting business to help people but, now you're not only helping clients, you're also wearing every other hat in your business: bookkeeper, marketer, founder, salesperson, customer success manager, social media manager, ads manager, copywriter, graphic designer and on and on it goes.
Entrepreneurial burnout is on the rise and with so much on your plate, adding another task seems impossible. So, let's get some things off your plate starting with automated lead generation using email marketing.
Yes, you read that right.
In this article you'll learn how to automate your lead generation by leveraging email marketing. You don't have to spend a single cent on advertising and the best part? Once you build the campaign once, it's done.
Leverage these techniques and you'll finally be able to focus on building the business you set out to. It's time to start hitting those lifestyle goals.
Let's dive in, but first..
What is email marketing
Before getting into the 'how to' of email marketing, it's important to understand what email marketing really is and the role it plays in successful business.
Sometimes referred to as EDM (Electronic Direct Marketing) or Direct Response Marketing, email marketing is targeted email campaigns that are designed to get your leads or customers to take a specific action.
The specific action is the most important piece of the email marketing pie and that's because a lot of business owners, including myself when I started out, thought that sending a monthly email and occasional updates was going to help me get customers.
Effective email marketing has nothing to do with what it is you want to communicate and everything to do with what your leads or customers most need to hear at their stage of the buying journey.
In this article, email marketing refers specifically to email marketing campaigns that have been carefully planned to generate a specific outcome from your audience such as downloading a PDF, signing up for a webinar, registering for an event, visiting a landing page, booking a consultation or completing a testimonial etc.
Here are two ways you can leverage a sales and marketing automation tool to manage email marketing for your coaching or consulting business.
1. Automated email nurtures and sequences
These are automated email chains that you have setup in advance so that as a customer moves through a certain stage in their lifecycle with your business, they automatically move into a relevant marketing campaign.
If you're a Keap user, you will be able to find campaign automation under the 'Automations' tab pictured below.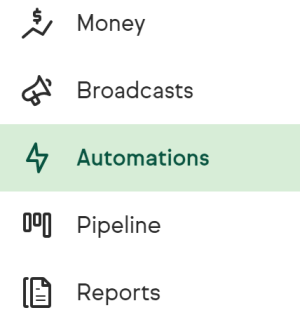 2. Manual or one-off broadcasts
Manual broadcasts are emails you set up in the moment to blast or 'Broadcast' to a segmented audience. With manual broadcasts you can create an email today and send it to the exact intended recipients on your email list that you'd most like to take a specific action.
While this is also how you would most likely send out your newsletters and updates, manual broadcasts refer to a specific series of emails that you might send in order to launch an offer and then follow up over a series of days to drive the most sales possible.
An example of a very effective series of emails for this objective is running a Frank Kern 4-Day Cash Machine.
Keap users can find the one-off emailing feature under 'Broadcasts' in the Keap App (pictured below).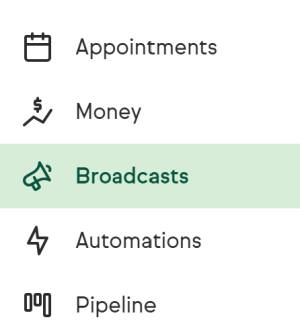 Why does email marketing matter for coaches and consultants?
With an average ROI of 38:1 from something you can do for free, email marketing is one of the simplest, cheapest and most effective forms of marketing a coaching or consulting business can undertake.
You see, most business owners focus on constantly trying to bring in new leads. We work tirelessly to get people to book a call with us or submit an enquiry through our website.
The key issue with this is that if we aren't capturing these leads in our CRM and continuing to nurture them, we lose leads that maybe just needed a little extra love to book that call.
On average, it can take between 5 and 20 touchpoints to get a lead to even take an action, let alone to make a sale. When we leverage automated email marketing in our coaching or consulting business, we can automate most of these touch points.
Constantly bringing new leads into your business and letting them pool in your CRM is a huge waste of resources and marketing effort.
For every one lead you convince to book a call, 4 leads are being generated and then ignored. By leveraging email marketing and sales and marketing automation, you can continue to nurture these leads until they are ready to take action.
What are some of the benefits of email marketing for coaches and consultants?
Growing your business on a budget is rough. It can be exhausting and incredibly lonely. Particularly if you are someone who is incredibly entrepreneurial but not so keen on the details. There's nothing worse in a growing business than wasting time and money on ineffective marketing.
Here are just some of the many benefits of email marketing for coaches and consultants:
Email marketing is free and should be a core feature of the sales and marketing automation tool you choose to implement in your business
All the leads you've acquired who haven't purchased in the past are nurtured on auto-pilot until they buy
Retargeting is simple because you can continue to email segments of your marketing with highly targeted content. You can also create custom audiences to load into Facebook so if you do choose to run ads, you can run cheaper targeting ads to already warm leads
Educational content can be targeted based on the segments of your audience which creates a great customer experience but can also reduce objections when it comes time to make a sale because you've already built trust with your audience
Build it all once and it's done - simply review your results and refine your email content based on the data you've captured around open rates, link clicks and overall customer conversions
Multi-channel marketing has never been easier and teamed with text marketing you can create an omni-marketing campaign in minutes
If these weren't enough, the benefit of being able to take a step back and build a 10,000ft view of your customer's lifecycle in your business means you can then work towards automating all of your client touchpoints to not only get more leads upfront but also increase the number of times they buy, the way your programs are delivered and the number of leads they bring to your business with referrals.
What is a customer lifecycle? Let's take a deeper look.
What is Customer Lifecycle Automation?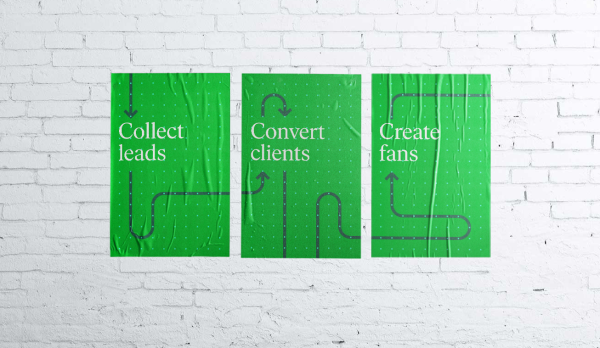 Lifecycle Automation is a proven framework for businesses to understand the process their customers take from the very first time they hear of a brand right through the marketing and sales process to creating recurring income and referrals. It's a simple framework that allows business owners to see where they are at right now in terms of hitting all the key lifecycle automation objectives and the campaigns they can implement to bridge any gaps.
You can take an in-depth look at how to implement Customer Lifecycle Automation in your coaching or consulting business.
When you're ready to start implementing Customer Lifecycle Automation in your business, take the Free Assessment Here.
In the meantime, it's back to business.
How do I get started with email marketing?
Now that you have a better understanding of what Customer Lifecycle Automation is, it's easy to imagine, even without reading the comprehensive guide, that there are different stages your customer goes through on their buying journey.
We want to leverage email marketing at each of these stages.
The 7 S's of email marketing for coaches and consultants
Here is a simple framework to follow when you are first starting out with email marketing.
Strategize
Once you've completed the Lifecycle Automation Assessment, you'll have a better understanding of what you are going to be offering your leads, how you're going to capture them, and what it is you plan to sell them at each stage of the journey.
Planning your customer journey and understanding who you most want to work with are the first steps to effective email marketing.
Segment
Once we know who is going to be receiving our offer and why they are the best to receive it, we can segment our audience. For example, if you've decided to offer a lead magnet on a specific topic, you will want to segment that audience with a tag so you know which topic brought them to your business. That way you can make sure the marketing emails and educational content they receive is what they are most interested in.
Specifics
Before you start to send emails or build out your email nurtures, sit down with a pen and paper and brainstorm the following:
What are the key pain points of your target audience?
What are the biggest problems they are struggling with and what are some simple solutions you could provide to build trust? Think quick wins here.
At which stages of the customer lifecycle do you think it is most relevant for them to receive this information? When they are just figuring out what their problem is? Once they understand what the solution is? Or once they have already booked an appointment with you and need to have some objections handled before your sales call with them? (Hint: This is a great one because it increases your sales conversions. People can't object to pricing or how your service is delivered if they have been pre-educated on it before your call)
Setup
So you know who you're targeting, when and what they are going to receive. Now it's time to make sure your systems and processes are set up to allow you to sell and deliver your programs in the most seamless way. Once your systems and tools are set up, test test test.
Send
You've put in so much foundational effort and now it's time to send it out. This is often the scariest part. It's also the only way to get real data back from your marketing quickly so that you can make data-driven decisions, which, after all, is the aim of the game when it comes to any marketing effort.
Study
Congratulations! You've sent marketing out into the void. Maybe it did really well and you got some sales calls booked! Or it tanked. That's okay! The best part is that you now have the numbers to show you what worked well, what didn't and what changes can you make to optimize the buying process. Plus, you didn't spend any money trying to figure it out.
Simplify
Take all of the data you've received from your email efforts and implement any changes you need to in order to optimize the campaign. Use A/B testing to split test different headlines, copy and offers. Just make sure you only test one change at a time. This will allow you to get a very clear picture of what works based on real data and will make it so much easier to create campaigns in the future.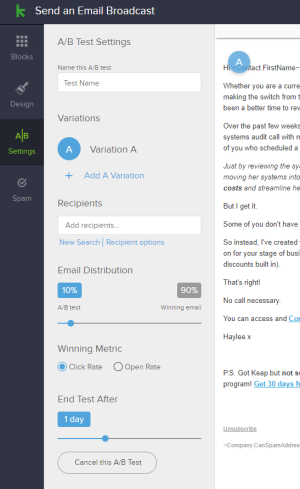 What are some email marketing campaigns I can try?
If you've followed along until this point, give yourself a big pat on the back. Implementing a new marketing approach can feel overwhelming so good on you for sticking it out.
To reward your efforts, here are some recommendations of pre-built campaigns you can try today with a Free Trial of Keap. If you're not a Keap user, no problem. You'll be able to replicate these in your sales and marketing automation tool of choice.
Follow up with leads from your landing page
You might be thinking, how can I use email marketing in the "attract" phase of Lifecycle Automation. Well, once your leads opt-in through your landing page to be emailed their lead magnet, you can trigger a welcome sequence to walk your leads through your company's vision, mission and values.
This creates a warm welcome for your prospects and gives them a better understanding of your business without you asking for anything, well, except maybe a cheeky call-to-action to have them book a call with you through your booking page.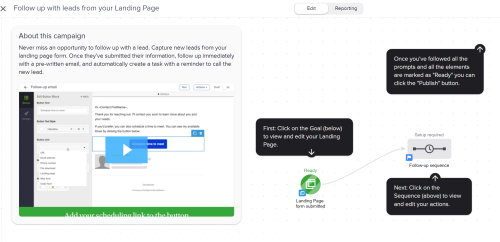 Looking for this campaign? You can access it inside your Keap Account under 'Advanced Automations.'
Run an automated upsell nurture once your clients reach a certain stage in your online program
You've had a great client that's been working hard in your online coaching program and you know they'd be a great fit for your next program. You're already drip-feeding content out via email nurture so why not start dripping out some marketing emails automatically once they reach the last few weeks of the program? You could even lead them to a cart page to get them to buy without a call because you've already delivered so much value in your program and they already trust you.

Keap users can create this sequence in the 'Advanced Automations' builder using the drag and drop 'Sequence Tools'.
Get referrals for your business on autopilot
We've talked about attracting and converting leads. We've even looked at ways to upsell them with email marketing. But, imagine if you could create a system so streamlined that you don't even need to go get new leads anymore because your customers are so happy to go out and bring your referrals?
Want to generate referrals for your business on autopilot? The key is to automate how we ask for referrals and make it irresistible for your customers to provide them. Using the exact same sequence as the upsell one above, you can create emails that ask your leads to leave reviews or connect you with 5 friends or family members just like them who might benefit from your services.
Email marketing is a vital tool for building a successful coaching and consulting business
Well, there you have it. Hopefully this comprehensive guide to email marketing for coaches and consultants has answered your burning questions and given you some simple actions you can take today to calm the chaos in your business and not only get you leads, but convert them more easily as well.
Happy emailing!
About the Author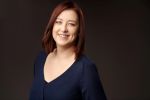 Haylee is the CEO of Liberate, a digital marketing agency and education provider. Her mission is to help business owners get their lives back with sales and marketing automation. Haylee is a Platinum Keap Services Partner, copywriter and all-round marketing nerd awarded Keap Partner MVP for the Asia Pacific Region in 2020.