Are you ready for some lead gen?
Then you're already in winning company. More than 91% of marketers agree that lead gen is their most important goal in 2023.
It's the same for small businesses. According to Keap's recent report, Small Business Growth Trends, 51% of small business leaders surveyed indicated that finding quality prospects was a key challenge to their growth plans.
With the level of competition small business leaders face in today's marketplace, trying to grow a small business is not for the faint-hearted. It can feel like a full-contact sport, requiring quick thinking, sound tactics and consistent execution.
The following strategies — or "plays" — are a great place to start. Just a couple of ground rules before we dig in:
The plays we're suggesting assume you are a seasoned pro as a small business leader. So what does that mean?
First, it assumes you've embraced sales and marketing automation as a vital tool in building your business. While only a small percentage of small businesses are using automation (29% to be exact), the ones that do employ this vital tool see an increase in growth.
Second, it means you are using a CRM for small business. The days of trying to track your customer activity in spreadsheets are long gone, making a quality CRM table stakes for winning at the lead gen game. Plus, the right CRM eliminates repetitive tasks and makes the lives of small business leaders easier.
Now, on to the plays…
Isolate your target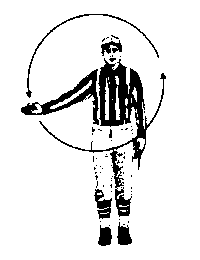 Who is your ideal target customer? Where can you find them and serve them content? What kind of content are they looking for, anyway?
If you think of all the communications possibilities as a football field, you'd see all sorts of players running in every direction. When you can focus on the right ones — the ones looking for a product or service like yours — you can create messaging that is both relevant and helpful.
Think blog and social posts that are tailored to your ideal customer. Ebooks, lead magnets and pillar pages on your website are also wonderful tools for establishing your small business as an expert or leader in your field.
Run up the scoring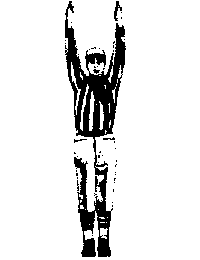 Some leads are active and ready to purchase. Some are passive, knowing they will likely give you a second look when they're ready to get serious.
Leads come to you with a temperature — anywhere from lava-hot to glacier-cold. It's up to your sales and marketing teams to determine their readiness for purchase, a process known as "scoring." This allows you to elevate the ones that are closer to purchase for more content and campaigns that help them make the decision to do business with you. To what end? Here are some examples:
For hot leads, strike while the iron is hot and ask them to make an appointment or book a consultation.
For warm leads, send them an email series that makes the case for doing business with you, complete with testimonials or case studies.
For cooler leads, try to warm them up with thought leadership piece from your blog or a white paper your team produced.
Go right down the middle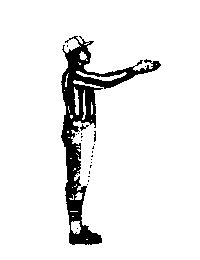 There's a saying that's popular among a few big-name sports commentators: "Give the people what they want."
When it comes to generating leads, the first step is creating content that catches the eye and moves them to action. Social posts, blogs, targeted ads, lead magnets — they're all fair game, as long as they are tailored to your ideal customer.
The second step is making sure all that great content gets to your target. When you know your potential customers, you understand which platforms they prefer and where they like to spend time on your website. Make sure you are there, ready to make the sale.
Follow through on your every play

For many small businesses, this is where the game is won and lost. They say football is a game of inches. Well, lead gen is a game of follow-up.
The small business teams that do follow-up well approach it similarly — they automate their follow-up with personalized messages. Small business leaders who don't make automation part of their follow-up strategy get mired in the back and forth of follow-up, adding unnecessary busy work, missing details that cost them sales, and putting almost every work day into overtime.
Don't celebrate too early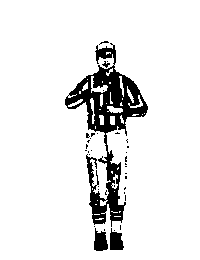 Finding a bunch of new leads feels pretty good, doesn't it? How about converting those leads into sales? Pure elation.
While we can totally relate to moments that make you love the lead gen game, you don't want to get caught doing an end zone dance when there's still work to be done. When you have happy customers, your goal should be turning those positive experiences into reviews and referrals. How? Here are a few suggestions to consider:
Automate a review or referral request upon completion of a successful sale.
Provide an incentive to follow through on a referral request, like a one-time reward or discount on future services.
Create a referral program page on your website, so customers know up front that sharing their experience with others can lead to some perks.
A few more go-to resources from out of the playbook
Keap Free Trial - Whether you're an automation veteran or an emerging player looking to accelerate your small business's growth, you may want to try Keap absolutely free for 14 days. Between its time-saving sales and marketing automations and small business CRM, it's a game changer for small business owners and leaders, like you.
Keap's Empathy Map Template for Small Businesses - Available on the Miro platform, this tool helps you understand what motivates your target customer to purchase.
How to Create a Customer Journey Map - This exercise allows you to see and understand your small business's buying process from your customer's point of view.
Q1 Content and Promo Ideas to Fill Your Calendar - Want some help generating timely content that stands out to your target customer? We've got Q1 covered (with even more to come).
Top 5 Holiday Promotions You Can Automate Today - Try these ready-made promotions you can automate and implement for a variety of holidays, year-round.