One of the quickest and most effective ways of getting more customers is undoubtedly through paid lead generation. This includes paid ads through social networks such as Facebook or LinkedIn, or via search engines such as Google search or display ads.
While many businesses rave about how well paid advertising works for them, it's not always the case. A very common question is, "Why are my ads not converting?"
Let's clarify what is meant by "ads not converting"
If your ads are not converting it's possible that it's the quality of your ads, their wording and relevance, your landing page or the targeting of your ads. But so often business owners have tested and tweaked these factors and the ads are generating leads, however these leads aren't converting into the end goal.
So the first thing to check is where the first blockage in the process is. If your ads aren't generating qualified leads, then it's the ads that you need to focus on. Look at where you can improve the following:
The message in your ads, including the language and images used
The ad targeting
The landing page and its relevance to your ad
Your offer – that is, what you're asking people to do
For the purpose of this article we'll focus on the scenario where your ads are converting to leads or even prospects, but then those leads are not converting to customers. For example, your ads generate leads who opt in for something you're offering for free, but then they don't buy your product or service.
When this happens it's usually for the following reasons:
Mistake 1: No Follow-up
A very common reason for leads not converting is that the business does very little, if any, follow-up.
So what do we mean by follow-up and when exactly do you send a follow-up email?
Usually your ads will direct prospects to some sort of an offer where they give you their name and email address – and perhaps their phone number too – in exchange for some sort of reward. This reward might be:
A free report
An ebook
A template
A calculation spreadsheet
A checklist
A webinar
Or something of value that you offer your subscribers
Once they've opted in, most businesses send one email that delivers whatever was promised. This is great. But then… nothing. They sit back waiting for those leads to buy their products. Or they start sending regular promotional emails, but at this stage those promotional emails are largely ineffective.
The reason is that you MUST have a solid three-phase follow-up process in place. These three phases are:
Action
Trust
Conversion
Pro tip
Cut the guesswork out of what to write in your follow-up emails by using Keap's ready-to-go follow-up templates.
Phase One: Action
This phase is quite simple. You reward those prospects who take the action that you want them to take when they opt in for whatever you promised. So you send them one email to deliver what you promised – whatever it was that they signed up for. That's the action-based follow-up.
Phase Two: Trust
The trust-building phase is next and that's where you overdeliver in order for your subscribers to get to know, like and trust you. This should be done over at least three emails, where you send additional information that's related to what they opted in for and where you give immense value.
Phase Three: Conversion
By now you should be starting to build rapport with your subscribers. Those who weren't ready to buy before – or were not yet ready to buy from you – may be ready now. But there's one more thing you need to do to help your leads convert to whatever your end goal is.
You MUST include a clear call-to-action. Let's look at this in greater detail now.
Mistake 2: No Clear Call-to-Action (
Or No Call-to-Action At All

)

In addition to not sending emails that include the three phases of follow-up, another common reason for leads not converting is that there is no clear call-to-action (CTA).

Let me ask you this…
What is the focus of your campaign?
Why are you paying for leads?
Why are you getting people to opt in?
Is it so you can brag about the size of your list? Ummm… no. At least I hope not. But yet so many businesses set about "building a huge list" without really knowing why.
It's absolutely essential that you know what your immediate goal for these leads is and what next step you want people to take. For example, it might be to:
Schedule a sales call
Register for your webinar
Buy your product
Whatever it is, you've got to know exactly what it is.
So Where Should We Include Our Call-to-Action?
Looking at the process from where a prospect opts in to your list and moving through the three phases – action, trust and conversion – there are multiple places where you should include your call-to-action.
On your 'Thank You' page
People are more likely to take the next step when you are giving them exactly what they just signed up for. That means they're more likely to go and take the next course of action, as soon as they've gotten what they wanted, even if they haven't engaged with it yet.
So make sure you include a clear CTA on your 'Thank You' page (the page you direct subscribers to immediately after they opt in to your list).
On the trust-building pages
During the trust phase you direct subscribers to various pages where you deliver additional, relevant and helpful information or training. Make sure you include a clear CTA on each of these pages too.
In the conversion phase of the email
In the conversion phase of the email you need to be very direct in how you say "This is the course of action we want you to take…" Once you've built the trust, you want subscribers to take the next action like requesting a quote.
It's critical that you are super specific in your call-to-action. Don't assume your subscribers know what you want them to do or how to do it.
How to Automate This
If you're serious about solving the problem of your leads not converting, you need to invest in sales and marketing automation software that will help you to automate your follow-up process, and Keap can do just that.
Considering how much you're paying for your ads, the time, cost and effort of automating your follow-up process is a worthwhile investment. With automated follow-up, you can easily send additional emails and offers to subscribers depending on what action they've taken so far.
For example, if someone opts in and goes through your follow up process and takes the recommended action – such as buying a specific product – you can then send them additional information and offers that are specifically for people who have purchased that product. Meanwhile, those leads that didn't convert are sent different emails that are more relevant for them, based on them not having purchased your product.
Start a 14-day Keap free trial today to test drive setting up powerful automated emails.
So if you find yourself wondering "Why are my ads not converting?", go through the steps in this article again and make sure you're not making these most common lead generation mistakes. Small changes can make a huge difference to your paid ad returns, and that's just the beginning of what's possible.
About the Author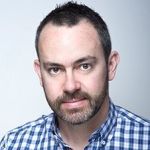 Jason Buckner, founder of Automation Made Easy, is known as the secret weapon desperate businesses call in to "clean up the mess." And he loves it. Where most people would run away, Jason is quick to roll up his sleeves and find the holes and fix them. Running a chain of retail stores in Sydney for 7 years and working for World Internet Summit for 8 years give him great empathy for fellow business owners.