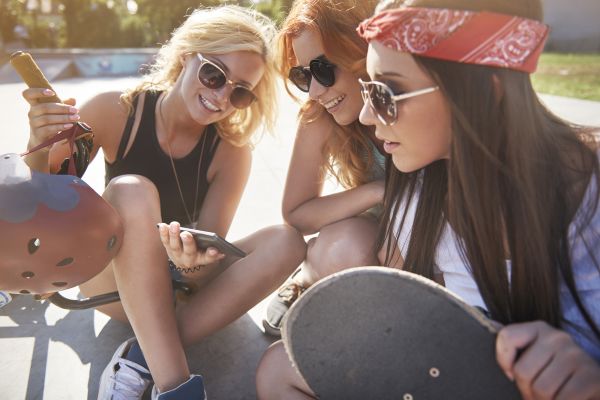 You're always thinking about how to get more leads for your business. But are your clients? The answer is a resounding "no"-even if they love your business. Many clients are more than willing to help, but you have to ask.
Client management software can help you proactively approach clients for referrals instead of waiting and hoping for a client to recommend you. When you automate the referral process, you ensure that referral requests go to the right clients at the right time, without having to think about it.
Read on to learn how to use automation in client management software to make the referral process easier on both you and your clients.
Ask the right people for a referral
When you ask a client for a referral, like asking someone on a date or applying for a job, you become vulnerable to an uncomfortable possibility: rejection. And even worse, if a client doesn't like your business enough to give you a referral, it's possible that you've alienated him further by asking for one.
The solution: Only ask for referrals from clients who like you. But how do you know for sure whether or not a client is happy with you?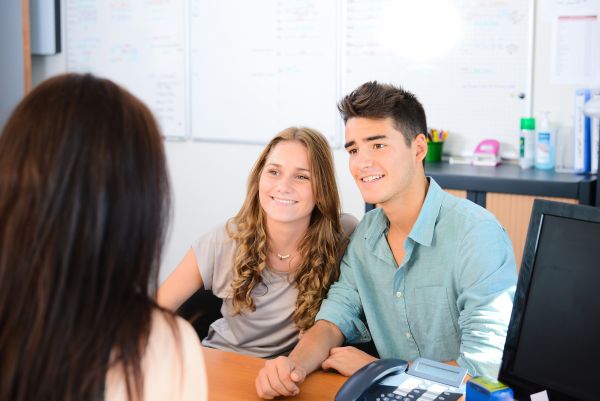 With client management software, you can arrange for a survey to be automatically sent as part of the post-sale process. Consider surveying the client about a week after they make a purchase, when their feelings about your business-positive or negative-are vivid in their mind.
While any survey will help you understand your clients' sentiments, a question like this is valuable for referrals: "How likely is it that you would recommend [your business name] to a friend or colleague?"
Give respondents a scale of zero to ten, with ten being the most likely to recommend according to the guidelines of the Net Promoter Score, measurement companies use to determine growth and performance, here's what the scores mean:
9 or 10 = Promoter: A loyalist who will continue buying and refer others to your business

7 or 8 = Passive: A client who is satisfied, but not to the extent that he wouldn't leave your business for a competitor

0 to 6 = Detractor: An unhappy client who can harm your business through negative word-of-mouth
You can set up automation software to facilitate your response to each type of client feedback. For example:
Detractor: The software issues a task for you to call the client and find out how to improve his experience.

Passive: The client is added to an automated email series that offers more help and educational resources related to your business.

Promoter: The client automatically receives a thank-you email that asks for the referral he already said he'd give.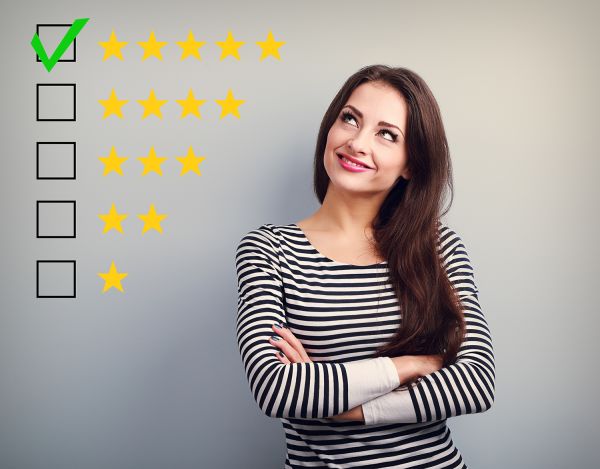 Ask for a referral the right way
Even when you already know a client likes your business, asking for a referral can still feel awkward. You don't want to be seen as pushing for another sale (even though that's exactly what you're doing). You can soften the sales-y tone by focusing less on how clients can help your business and more on how you can help clients and their friends.
Tip: After receiving positive feedback from a client, you might write something like this:
"I'm so glad to hear you were happy with your experience. Helping clients with the problems your business solves] is the reason I got into business, and I'm always looking for more people to help. If anyone comes to mind, could you send them my way? As a way to say thanks, I'd love to offer you a discount on your next purchase."
Put the burden of facilitating the referral on you instead of the client. Ask her to submit her friend's contact information in a web form, send her a link to be shared via social media, or even offer a copy-and-paste message she can easily send to a friend.When you get a referred contact's email address, don't get too excited about sending him emails. Email service providers (ESPs), like Keap, require a permission-based email strategy to protect their sender reputation and prevent emails from being marked as spam. The safest bet is to either call the referred client or send him a one-off email introducing yourself and requesting permission to send further communication.
3 keys to an effective referral program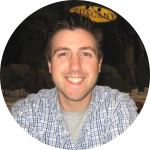 Bill Harney, CEO, Keeping Current MattersRonkonkoma, NY
Just as real estate agents thrive on referrals, the same is true for Keeping Current Matters (KCM), a monthly subscription service that provides content and educational resources to more than 12,000 real estate professionals.
In fact, more than a third of KCM's free trials-the precursor to all paid memberships-stem from referrals. And most of those referrals come through strategic use of automation and incentives, not by chance.CEO Bill Harney explains three reasons why his referral program works.
1. An inspiring call-to-action
KCM provides real estate market guides, blog content personalized with the agent's information, and other resources designed to help agents help their clients. The content is more geared toward education than making a sale-and the way KCM approaches referrals is no different.
In an email asking for referrals, KCM doesn't promote how great its resources are or ask clientss to help them sell more memberships. Instead, KCM tells clients that they're now part of the business' mission of inspiring "the movement to change the way real estate professionals educate and serve their clients."
The email says:
"I hope you won't mind helping us expand the reach of this movement by referring another agent to KCM. Maybe you can pay back a favor by introducing someone to a tool you know can help them, or maybe you'd like to pay it forward by helping a new agent who could use your expert guidance."
Harney says that members want to help other agents learn about the industry, even when they're competing for business. "The more educated we can make the entire industry, the better it is for every consumer and every agent," he said. "There's plenty of business out there to go around. It's about how can they get a bigger piece of the pie, and if transactions go more smoothly, they can do more transactions."
2. Automatic referral requests
KCM uses Keap to automate a series of emails after a member finishes the free trial. In one email, the business asks for feedback using NPS scores (see page seven for more information). If a member scores as a "promoter" with a score of eight or higher, the referral email is sent. Clients who score lower, meanwhile, are sent a personal email asking how the business can improve their experience.
3. An enticing and cost-effective incentive
Every time an agent joins KCM using a member's referral link, the member receives a free month of membership. KCM makes it easy to share the referral link: From a Referral Partner Center in Keap, a password-protected portal, the member can post it to social media or send a pre-written email that includes the link. The link is also embedded in the personalized blog posts so that the member gets credit for someone who signs up using the link.
Some members have made so many referrals that they'll be spared of monthly fees for more than a year. But Harney knows he can afford to give away a payment of $19.95: The average member stays with KCM for more than 20 months, during which time they pay nearly $400 in dues.