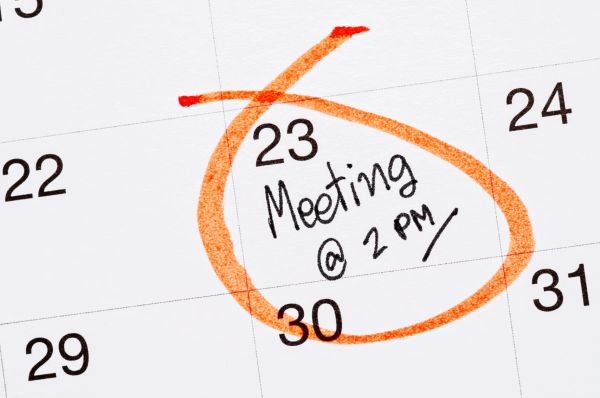 After a couple weeks of back-and-forth texting, emailing, and calling (if you're in an industry that still uses the phone), you finally get the first meeting with a sales lead.
The meeting day arrives, you've taken the time to prepare, and you're ready to go. It's time for the meeting. You arrive at the location—video, conference call, or in-person—either way, you're there, on time, as promised.
You wait.
Ten minutes in and you're still waiting. You decide to give them the benefit of doubt—they must be stuck in traffic, they're running behind and will show up any minute, they're having technical issues connecting to your video call—and stick around a few more minutes. The considerate 15-minute rule has now passed, and your patience is beyond wearing thin at this point.
Sound familiar? No-shows and cancellations happen for many reasons. But don't let that discourage your efforts to win new business.
You'll overcome the productivity and emotional drain of no-shows and cancellations and take back control of your calendar when you know the warning signs so you can proactively prevent them from happening.
No-show and cancellation warning signs:
Forgetfulness: Sometimes people simply forget about the appointment.
Low priority: Often, it's a question of priorities and choosing between attending a meeting or attending a personal event, like a child's soccer game.
Finances: Finances can be a significant factor for a lot of people. Some people may end up in a difficult financial situation after they've scheduled an appointment.
Frustration with progress: If a client feels like they're not making progress, they can quickly become frustrated, give up, or stop showing up. For example:
They're not getting the quick weight-loss results they hoped for when they started a weight loss program.

The skin-care regimen isn't getting rid of wrinkles the way they hoped it would.

The commitment to their personalized fitness plan keeps dropping on their priority list.
Lack of transportation: In some cases, a person may not have reliable transportation, or they rely on someone else to provide transportation.
Bad experience: If a client had a bad experience, like a long wait time or dissatisfaction with the service they received, they're more likely to not show up for their next appointment.
Embarrassment: They don't live up to their end of the bargain, so they're more likely to not show up.
Here are a few examples:

Be on the lookout for these warning signs so you can stop them in their tracks before they become a barrier that's draining you and your business.
How to prevent no-shows and cancellations:
Know the type of people who fit the "no-show persona"
Unengaged sales lead: People who stop engaging or lose interest during the sales process, but they're not making it obvious.

Engaged sales lead: People who are engaged, but they're busy juggling a lot of commitments.
Schedule meetings that add value
Avoid scheduling a vague "checking-in" meeting with sales leads and clients. Tell them what the meeting is about, why the meeting is important, and give them a reason to show up.
Send a pre-meeting confirmation request
Even if you booked a valuable meeting with a sales lead, they get busy, or priorities change, so it's good to send a friendly reminder email or text a day or two before. Let them know you're looking forward to meeting with them and ask them to confirm or reschedule if they can't make it.
Have a no-show follow-up process
You're likely to run into a no-show or cancellation now and then, but don't let it get you down. Instead, have a follow-up process in place to let them know you waited for them, but you understand they were probably busy and you'd like to find a new time to meet. A time-saving, effective way to go about this is to set up a series of automated follow-up emails to reschedule the appointment.
Remember, you're in control
When you pay attention to the warning signs and take a proactive approach to prevent cancellations and no-shows, you'll close more sales deals and speed up your sales process. Ignoring no-shows and cancellations, or letting them get in your way, will only hurt your business in the long run.