If you're in the service provider industry, appointment no-shows are par for the course. It's an unfortunate reality, given appointments are often the main way many service providers collect an income. For small businesses just trying to stay afloat among the flood of moving parts that come with running a business, managing appointments and ensuring prospects show up for their appointment may seem an impossible feat.
Fortunately, there are simple steps you can take to manage your calendar and time and eliminate, or at least reduce, the number of no-shows you receive. But don't take my word for it. See what other small businesses have done to ensure their prospects stay committed to their appointments and how to reduce no-shows.
1. Recognize the warning signs early on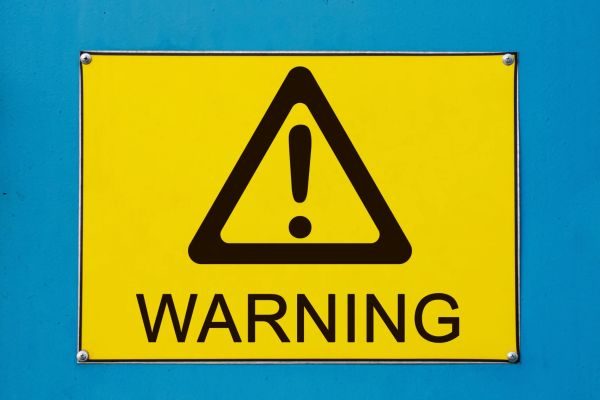 Sometimes you just know when an appointment isn't going to pan out. Other times, it might not be so obvious.
"First, you should gather data on your ideal customer - gender, age, needs, occupation, marketing channel through which they contacted you, etc." says Jason Patel, founder of Transizion. "If someone from outside of your designated customer personas targets you, then you have reason to be suspicious."
A lack of response after you've sent an introductory email or text after your first encounter with the lead should also be a warning sign, Patel says.
Similarly, failure to accept a calendar invitation for an appointment signals a no-show, says Nathalie Noisette, founder of Credit Conversion.
"This is the one way we ensure our clients make their appointments and it gets added to our calendar. Rough estimate, 65 percent of the individuals that do not accept or confirm their appointment are no-shows," Noisette says.
"I've found that new clients are the most likely to bail," says Andrea Amour, founder of UpDate Coaching. "To gauge whether they're showing up to our meetings or not, I gather their phone numbers before our first appointment and text them a few hours prior to our meeting. That way, I know if I should actually be getting on a train downtown, or if my time is better spent writing emails from my home office."
2. Become familiar with your prospect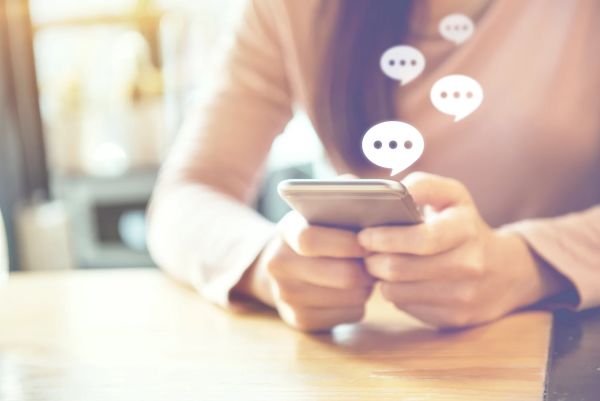 In order to keep your prospect on the line long enough to make their first appointment, it helps to make them feel comfortable.
"When you are scheduling the initial consult, make them feel like you've been interested in their problems and their frustrations and make the consultation about looking at options to make those better," says Ryan O'Neil, founder and CEO of Curate.
Tim Brown, owner of Hook Agency, finds it useful to start a conversation over text message with prospects to gain familiarity and rapport.
"I may tell them about our parking situation–and that they should call when they are in our lobby," he says. "These little subtle hints allow for clearer expectation, and humanize us a bit, so that we aren't categorized in their mind as 'the other.'"
Conducting business transactions in a formal way can feel "cold" to your prospects, which can make them more likely to cancel at the last second, he says.
3. Remind them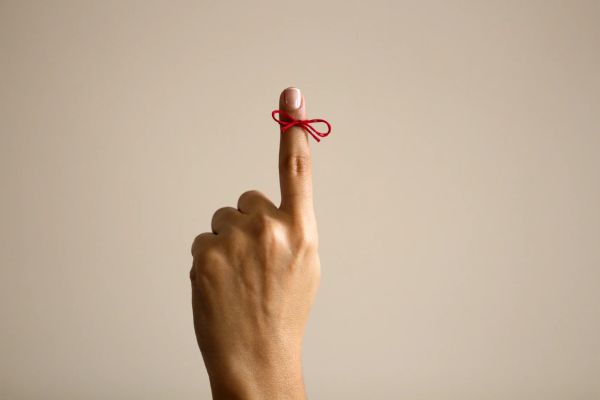 Although a seemingly obvious tactic, a simple appointment reminder can often be overlooked—especially if you're scheduling multiple appointments, or haven't had a chance to get your calendar in order.
Debra Carpenter, Marketing Director at FlashMarks, uses phone calls to cut down on appointment no-shows. She recommends calling the appointment holder at least 24 hours prior to their scheduled appointment.
While text and email reminders are effective methods for following up with prospects, they're a lot easier to ignore than a direct call.
"In my experience, those 'on the fence' about coming to the appointment are more likely to come in after directly speaking with someone and confirming," she says.
Check out Keap's Lifecycle Automation Assessment to determine where your business stands among the industry's top performers.
4. Give them a reason to commit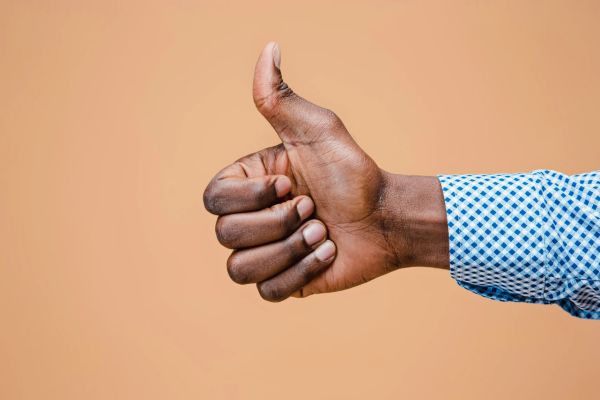 Another tactic to avoid no-shows is to give your prospect everything they could possibly need to make it to their appointment.
"Give them every reason to say 'yes' to keep their commitment," says Darla DeMorrow, owner of HeartWork Organizing. "Give them all the details: meeting time, the channel through which you'll call, the person that will call you, and a reminder of the appointment"
Maryna Shkvorets, a consultant who specializes in persuasive speaking for introverts, puts the commitment in the hands of her prospects.
"I ask prospects to fill out a questionnaire after choosing a timeslot, which at the end says copy the following: 'I promise to pick up my call,'" she says.
When you've secured a commitment from your prospects that they'll attend your meeting, or remove any excuse they may have (outside a personal emergency or natural disaster), you'll have a better success rate with your meetings.
5. Use tools and apps to automate your scheduling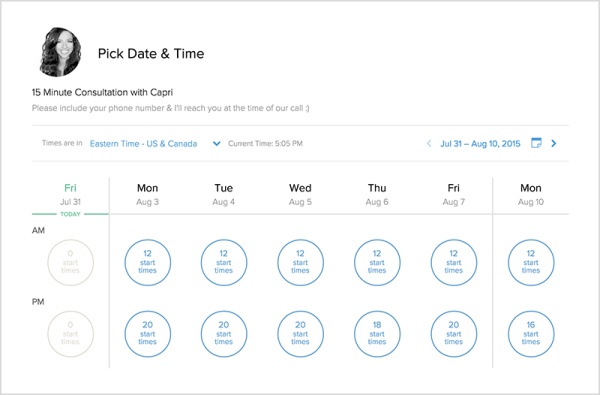 It's almost 2019. If you're only keeping track of your appointments via paper and pen, be prepared to accept that you're going to continue having appointment no-shows. Even if you keep a detailed planner on you at all times, you're missing out on so many other features online tools and apps can give you.
Tomas Keenan, co-founder and CEO of Top Class Installations, uses Keap to build appointment reminders.
"The main issue we had was that our scheduling team would book an appointment a few days or weeks in advance and would never confirm the appointment the day before due to being inundated with other tasks," he says.
But, once the campaign was built within Keap to send appointment reminders to prospects, he was able to automate follow up.
"Within a few short weeks, we noticed a significant decrease in no-shows," he says.
Business Operations Consultant Melissa Morris recommends calendar scheduling tools to help eliminate the back-and-forth exchange of dates and times when trying to schedule an appointment.
"Using an online appointment scheduling software is an easy and convenient way to help reduce no-shows and make rescheduling appointments easy," she says. "Business owners can simply provide clients and prospects with a link to their online calendar. The client will see what the business owner has available and schedule their appointment right online."
Not only does this make scheduling appointments convenient for your prospects, the automated appointment reminder emails sent also reduce no-shows.
Free calendar scheduling tools like Calendly and Acuity Scheduling send automated reminder emails 24 hours prior to, and up to an hour before a meeting, with an option to reschedule.
Daniel Kluesing, co-founder of Sharespace, recommends using text messaging tools like Textline for setting reminders and sending personalized messages to larger groups of customers.
"Customers respond well to messages that seem like they have been sent by a person and not an automated system," he says.
6. Request a deposit for your time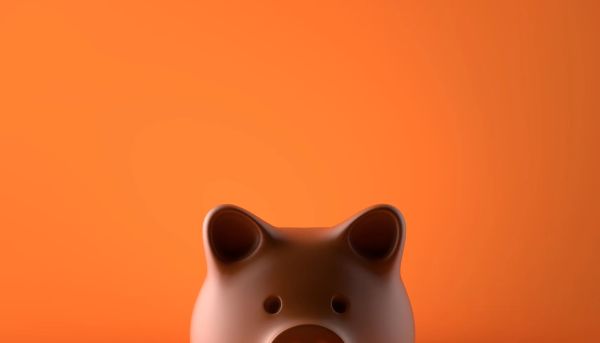 A tip to help a small business owner avoid an appointment no-show is to have the person they are meeting with put down a deposit that will not be refunded if they no-show or don't cancel up to 24 hours in advance," says Stacy Caprio of Accelerated Growth Marketing.
When you're a small business owner in a service provider field, time is money, and your time is worth a lot. To ensure your time isn't taken advantage of, and that a prospect commits to their appointment, consider instituting some kind of financial consequence. It may sound harsh, but people are less likely to miss an appointment if it means they'll lose money.
Noisette also institutes a fee for missed appointments and last minute cancellations (24 hours or less).
"The fee is based on our hourly rate," she says. "What the client is charged is based on how long their appointment would have been. There was some resistance to the new policy, but it has kept our no-shows and missed appointments to almost none.
DeMorrow also has similar protocol for preventing appointment no-shows.
"I charge a deposit for our services up front," she says. "I ask for a $50 deposit, which applies to the client appointment fee. That $50 is the same as my no-show charge, so if the client decides to go to the beach, I'm already covered for a portion of that income at least. I used to feel awkward taking payment in advance, but I've seen firsthand how it reduces tire kickers, and ensures that the people who value my time the most will be able to make the most of my team's limited time."
7. Make it easy to reschedule
One way to know how to deal with no-show appointments is recognzing that not all appointment no-shows are deliberate or because of a lack of interest. Sometimes things pop up, or life gets in the way, so it's important you make it easy to reschedule and know what to say to no-show clients.
When you send follow-up or reminder emails prior to your appointment, include an option for the other person to reschedule, such as a link to your calendar scheduling tool.
In fact, Keenan's triggered email sequence for appointment reminders with Keap has just that.
"In the follow up reminder emails, we have links for the customer to click that will immediately cancel the customers appointment and trigger a task for one of our scheduling team members to follow up and reschedule," he says. "Also included in the emails are links to our website and all necessary business contact info to make it as simple as possible for the customer to reach us."
When you make it easy for the other person to reschedule without having to pick up the phone, you create a less intimidating experience that puts some of the control back in their hands. When your prospects feel like they have a say in when they meet with you, they're more likely to be invested in following through with the appointment.
By investing the time in managing your appointment-scheduling system, you'll be more likely to predict and prevent no-shows, which can result in a huge return-on-investment for you and your business.