First of all, congratulations on your new startup! I am sure you are very quickly learning that there are a lot of things that you need to set up for your new business. All the "hats" you are wearing as a small business owner have likely brought you here - looking for marketing automation software that can help you scale and grow your startup.
You are in the right place, my friend! Let's start from the beginning, shall we?
What is Marketing Automation?
Marketing automation is technology (or software) that allows you to manage marketing processes and communication across multiple channels - automatically.
How Can Marketing Automation Software Help Me Scale My Startup?
After working with over 2,600 entrepreneurs and small businesses, our marketing agency Your Marketing Coach found that the biggest challenges that startups face in the growth years of their business are:
Capturing leads consistently
Converting leads into customers consistently
Having enough time
Marketing automation tools make it easier to generate leads, organize contacts, build relationships with prospects, convert leads into customers and create fans that will refer you.
By leveraging marketing automation software, you can personalize the experience of your prospect and customer by delivering the right message, at the right time, with the right offer so that you can convert prospects into buyers and grow your revenue.
Factors to Consider When Choosing a Marketing Automation Software
There are a ton of software options available for businesses, below are a few key factors that you should consider before choosing one that fits your needs:
Affordability
Usability
Functionality
Ability to Scale
Support
Affordability
The ultimate goal of a marketing automation platform for growth-motivated startups is to help you get organized, as well as make your work easier and more effective. Simply making the decision to add its capabilities to your business should help you save time and money. However, it's important that you choose a software that is within reason so that you have money left over for other marketing activities that are important to your growth.
Usability
Marketing automation software should make your business life easier so it's important that you choose a tool that is easy to navigate and gets things done.
Functionality
In the growth years of your startup, it's very likely that you'll be wearing a lot of "hats" in your business. When choosing a software to automate sales and marketing processes there are some key features and functionality that you should look for to help save you time, keep you organized, and help you grow your revenue. Those features are:
Ability to capture and collect leads (from landing pages, web forms, social media, and website).
Ability to integrate with your other marketing tools (website, QuickBooks, etc.).
Ability to organize contacts in one centralized place.
Ability to segment your contacts based on interest.
Ability to communicate through multiple channels (email, texting, etc.).
Ability to track where your prospects are in your sales process so no opportunities fall through the cracks.
Ability to collect money easily.
Ability to schedule appointments with prospects and customers easily.
Ability to keep you organized and focused on the most important tasks in your business.
Ability to pull reporting to provide you with data you need to make important decisions in your business confidently.
Ability to Scale
There is software that is affordable, easy to use and has limited features that can get you on track for implementing marketing automation in your business. However, it's important that you look for solutions that can scale and grow as your business does so that you don't have to start over setting up a new system as your contact list grows.
Support
The things we can do with software today is literally mind-blowing! I mean, just a few short years ago to set up marketing automation for a business would have cost thousands of dollars. Today, you can do it for a fraction of the cost and without hiring a software engineer!
That being said, setting up small business marketing automation does require some time and effort on your part to maximize its benefit for your unique needs. Having the support you need is essential to your success. In looking for the right marketing automation software you should consider the level of support that you can receive. Look for companies that offer access to tutorials, downloadable resources, demos, and access to a live support team to help you along the way.
5 Marketing Automation Software Options for Startups
The software as a service space is always growing. New companies are emerging every day. This makes it challenging (and time-consuming) to find the right solution. Here are five marketing automation software options to consider:
Keap
Keap is an all-in-one small business CRM, marketing and sales automation software built to help startups grow without chaos.
Here are the key features of Keap:
Contact Segmentation
Contact Lists, Filters, and Saved Searches
B2B Management
Task Management
Forms (Internal and External)
Easy Automation
Advanced Automation
Email Sync (Gmail, Outlook)
Google Reviews
Affiliate Management
Mobile App to manage your business on your phone
Chat support, live support, online training videos, demos, and tutorials
And so much more!
MailChimp
When MailChimp first launched they were known for their ability to send beautiful newsletters and broadcasts to help businesses keep in touch with prospects and customers.
Today, MailChimp has expanded its features to include:
Email Marketing
Task Management
Landing Pages
Limited Marketing Automation
Drip
Drip prides itself on offering advanced automation specific to ecommerce companies. It offers features such as:
Automated Workflows
One-off Emails
Email Marketing
Insightful Analytics
ActiveCampaign
ActiveCampaign offers simplified and advanced automation to help companies follow up, segment contacts and organize contacts to create incredible customer experiences. Their features include:
CRM
Email Marketing
Marketing Automation
Task Management
Landing Page Building
HubSpot
HubSpot is one of the leaders in the marketing automation space, but it comes with a higher price tag than most of its competitors. HubSpot's features include:
CRM
Email Marketing
Task Management
Landing Page Building
Integrated Payments and Quotes
Appointment Scheduling
Live Chat
Reporting and Analytics
Custom Add Ons (for additional cost)
Choose an Automation Tool to Scale with Your Startup
Keap offers three plans to meet businesses where they are in their business-building journey. After all, you don't want to invest in features you won't be using. Keap allows you to easily upgrade your plan as your needs change and your company grows.
Let's break down the different plans together...
Keap Pro
Keap Pro is perfect for growing businesses to create automated, repeatable sales processes and marketing campaigns to save time and increase sales.

Keap Max
Keap Max is perfect for established businesses and teams—use our CRM, secure payment platforms, ecommerce and advanced automation to optimize your sales pipeline and grow your online revenue.

Keap Max Classic
Keap Max Classic is perfect for businesses and sales teams that need a robust CRM solution with advanced marketing and sales automation, fully customizable campaigns, and powerful app integration.
Visit Keap's pricing page for details about the cost of Keap Pro, Keap Max, and Keap Max Classic.
Wrapping Up
When it comes to scaling and growing your business there are a ton of tools that can help you. I think it's clear that marketing automation software is an essential tool for your success.
While there are a lot of options to choose from, consider your specific needs, budget and the ability to have your software scale as your company grows.
The list I've provided here should help kickstart you in the right direction.
About the Author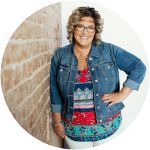 Misty Kortes is a passionate entrepreneur and business owner who has empowered many small businesses to succeed when it comes to marketing their business. With her formal education in marketing, over two decades of speaking and training, and more importantly her real-life, in-the-trenches business experience, Misty knew she had to share her insider secrets to success with other small business owners.
Compelled by a strong desire to share her expert experience and knowledge, Misty created "Your Marketing Coach", a marketing firm that helps entrepreneurs scale and grow to $1 million in revenue by helping them implement marketing strategies that work.