Running a consulting business can have you pulled in what seems like a million directions on any given day. The good news is that there are helpful tools and software that you can use to keep focused, on track, and organized as you get your work done on a day-to-day basis.
In this article, we are going to dive into the best tools for consultants.
Online Tools and Apps to Make Your Consulting Business Easier
12 Essential Tools for Coaches, Agencies, and Management Consultants
Keap - All-in-One CRM with Sales & Marketing Automation
Keap is an all-in-one CRM (Customer Relationship Management) software designed to collect, organize, and manage customer (and prospect) information all in one centralized system. But Keap is also so much more than just a CRM. It's also a sales and marketing automation platform that lets you collect more leads, convert more clients, and create more fans all while saving hours each week.
Considering the average small business uses 102 different apps, bundling all these tools into an all-in-one consultant sales and marketing software like Keap can streamline day-to-day organization and save a ton of money on subscriptions.
Here are just a few native Keap features to combine with your CRM:
If you prefer piecemeal solutions, keep reading for more narrowly-focused tools for consultants.
Slack - Internal Communication
If you have a team there's one tool that will make communication between every member on your team a breeze - Slack.
Slack is an instant messaging tool with features that go beyond chatting. With Slack you can:
Communicate with members of your team instantly with messenger.
Create groups to communicate with specific members of your team about projects they are working on.
Search and archive messages to keep track of everything that's ever been discussed.
Streamline your workflow with Slack's 1,000+ app integrations.
Trello - Project Management
Managing projects and collaborating with your team and clients is a cumbersome task if you don't have a project management tool to help.
There are a ton of project management tools available in the marketplace. We love using Trello in our marketing consulting agency because of the customization and visual aspect that it provides to allow us to collaborate, capture project details, and manage projects to completion.
Trello also has tons of apps that they integrate with to allow you to "power up" your boards to streamline your efficiency and productivity.
Harvest - Time Tracking
As a consultant, it's likely that you bill clients by the hour. Harvest is a time tracker that integrates with Trello seamlessly so that you and your team can keep track of the time spent on projects.
To use Harvest, all you do is start and stop timers as you work. You can estimate project costs by logging expenses, tracking time, and creating detailed invoices you can send off to your clients with a click of a few buttons.
Depending on where you are at in your entrepreneurial journey, it's likely that your team will begin working for you remotely. Harvest is a perfect way to make sure everyone on the team track's their time so that clients are billed and the team is paid properly.
Zoom - Video Communication
I'm pretty sure (almost) everyone has heard of Zoom at this point.
Zoom is a video platform that allows you to conduct 1:1 meetings, webinars, and online events anywhere you can access the internet.
We've been using zoom before it was uber-popular. It allows us to serve clients all over the world, record our calls, and send the recordings to our clients for added value.
Calendly - Appointment Scheduling
One of the biggest "time-sucks" as a consultant is the email/phone "tag" trying to schedule sales and consulting calls. As such, appointment scheduling software are some of the most essential tools for consultants.
Calendly eliminates this back-and-forth hassle by automatically checking calendars for available times so clients can opt for a time that works for them. You can also set your own availability so you keep appointments blocked to certain times without lifting a finger,
QuickBooks - Invoices & Payments
QuickBooks makes it super simple to prepare for tax time all year long. You can manage all of your money and expenses in one central place.
QuickBooks allows you to do things like:
Track your expenses
Create invoices
Collect payments
Monitor cash flow
All of these are important to every consulting business!
Instapage - Landing Page Builder
Leads are the lifeblood of any consulting business. Without leads, you cannot have sales.
Landing pages work for you to collect leads through contact forms, lead magnet downloads, and other prospect data capture. Instapage's landing page builder has over 500 layouts tested for conversions with speedy fast load times. Browse templates by industry and use case so you can speak to your exact consulting need.
It's not enough to drive traffic to your landing pages to capture leads, you have to nurture them to increase your chances of converting them into customers.
Email marketing software like Mailchimp lets you create crisp email designs or choose pre-designed templates from extensive libraries. Segment your mailing list, set up email automation series like drip campaigns, and learn more about your audience via reporting all through Mailchimp.
Twilio - Text Marketing
Text messaging is another easy (and fast) way to engage in 1-on-1 conversations with prospects and customers.
You can send text messages to a group of contacts or carry a two-way conversation in real-time. Include photos, personalize your messages and track who clicked your links.
You can use text messaging to:
Announce a sale or promotion
Follow-up on new opportunities
Coordinate team meetings
Schedule appointments
Send reminders
Provide support
The opportunities for text messaging are truly endless!
Canva - Graphic Design
Keeping up with the demand for quality content can be overwhelming in itself. Canva makes it easy for you to create graphics using their thousands of professional templates, images, and quality images to choose from.
You can even plan, create, schedule, and publish your social media posts directly from Canva.
Don't have a creative bone in your body and want a professional graphic designer to create your designs for you (without breaking the bank)? Try a graphic design subscription service like Pug Shop Design or Design Pickle.
Hootsuite - Social Media Scheduling
Hootsuite allows you to manage all of your social media marketing in one place. You're able to create content and share it across multiple social channels from one platform. This tool is absolutely essential for consultants looking to leverage social media marketing in their business.
Without a marketing tool like Hootsuite, most consultants would not be able to keep up with all the profiles that their prospects and customers are active on.
Wrapping Up
It seems like everywhere you turn around there's a new software or app promising to make your consulting business life better. The struggle to avoid "shiny object syndrome" is real.
There's no denying that some software will indeed make your life easier - the 12 sales and marketing tools that I shared with you here are essential to the success of your consulting business.
About the Author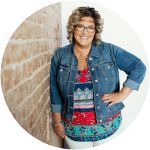 Misty Kortes is a passionate entrepreneur and business owner who has empowered many small businesses to succeed when it comes to marketing their business. With her formal education in marketing, over two decades of speaking and training, and more importantly her real-life, in-the-trenches business experience, Misty knew she had to share her insider secrets to success with other small business owners.
Compelled by a strong desire to share her expert experience and knowledge, Misty created "Your Marketing Coach", a marketing firm that helps entrepreneurs scale and grow to $1 million in revenue by helping them implement marketing strategies that work.